Designed for students grades 6-12
9 a.m. – 3 p.m.
Includes Lunch
Enrollment is limited to 24 students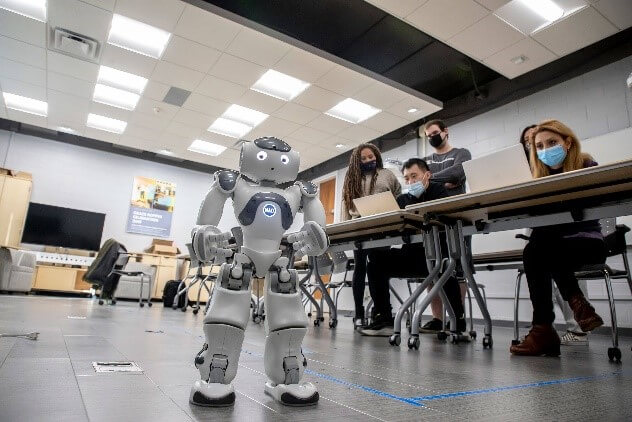 Summer Computer Camp at Monmouth University was developed by faculty members of the University's School of Science to provide advanced learning in computer skills, encourage teamwork, and promote creative thinking. We are happy to announce that we will again be featuring a course on robotics in our camp curriculum this summer! We are offering the most up-to-date, cutting-edge software in this field. Campers will be using these programs as they learn this new skill and program their very own robot.
The camp is for students ages 11 to 17, with a basic knowledge of Word, Excel, and PowerPoint. This summer, Computer Camp is project-based and will encourage students to work in small groups while designing and developing various projects. Campers will be introduced to the following by Monmouth University's faculty and facilitators:
Web & Mobile App Creation
Robotics
Computer Animation
Gaming
Movie Creation
Registration