This page features a listing of School of Science alumni, professionals working in a myriad of science careers, who returned to Monmouth University to discuss their unique career paths and opportunities with students at Career Choices Roundtable in 2017. Career Choices is an annual peer mentor-led event that gives insight to current students on various career paths. There were panels for careers in Marine and Environmental Biology and Policy, Chemistry, Mathematics, Biology/Interdisciplinary STEM, and Computer Science and Software Engineering. More information about this annual event can be found on the Career Choices Roundtable Schedule.
---
Marine and Environmental Biology and Policy
Diana Burich
K-12 Program Coordinator
New Jersey Sea Grant Consortium
Diana Burich is the K-12 Program Coordinator/Sea Grant Program Associate at New Jersey Sea Grant Consortium where she directs K-12 education programs administered by over 40 field instructors to more than 20,000 children annually. In addition, she serves as lead education staff for NJSGC's marine and coastal science and ecology programs, develops state-based ocean science-related curricula, administers professional development opportunities for formal and informal educators, and partners with local organizations to help develop ocean- and climate-literate stakeholders. Ms. Burich's most recent focus has been to enhance student outcomes in STEM education by incorporating marine and coastal sciences into cross-disciplinary, inquiry-based learning experiences. Current projects include an on-going partnership with Jenkinson's Aquarium to incorporate underwater exploration activities using remotely-operated vehicles (ROVs) which combine oceanography, experimental design and engineering principles into their STEM education efforts. She has more than 20 years of experience in education at various grade levels, particularly middle school science, and in a variety of educational settings, including parochial and public schools. As a Sea Grant Program Associate, Ms. Burich coordinates and manages special projects such as NJSGC's biannual research competition and various grant-funded collaborations with state and federal agencies. Ms. Burich received her B.S. in Biology from Rutgers University, and M.S. (ABT) in Wildlife Biology with Natural Resource Management concentration from East Stroudsburg University. Ms. Burich is also Executive Board Secretary for the New Jersey Marine Education Association, and a member of the National Marine Education Association.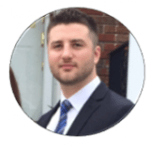 Ryan Gergely
Research Scientist
New Jersey Department of Environmental Protection
Ryan graduated from Monmouth University in May of 2013 with a Bachelor of Science Degree (MEBP) and dual minors in Geography and Global Sustainability. Following graduation, he decided to pursue a Master of Science Degree at the University of Delaware in Energy and Environmental Policy, which he earned in May of 2015. During that two-year span, while also working towards obtaining his Masters, Ryan was employed by the Delaware Department of Natural Resources and Environmental Control (DNREC) within the Division of Energy and Climate. While there, he was tasked with assisting in implementing the Governor's Executive Order related to mitigating and adapting to climate change, and ultimately co-authored the final report to the Governor, The Climate Framework for Delaware. After he received his Master's Degree, Ryan chose to leave his position at DNREC to return home to New Jersey where he was hired by his current employer, the New Jersey Department of Environmental Protection (NJDEP), within the Bureau of Energy and Sustainability.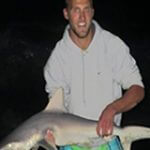 Jonathan Klotz
Atlantic States Marine Fisheries Commission
NJ Fish & Wildlife, Bureau of Marine Fisheries
John grew up fishing in Northwest New Jersey and quickly gained an appreciation for the outdoors and its' wildlife. He graduated Monmouth University with a Bachelor's degree in Criminal Justice while minoring in Biology (Marine Biology) and Information Technology. He started his career with NJ Division of Fish and Wildlife as an Intern with the Law Enforcement Bureau working with the conservation officers. John then became a Summer worker with NJ Division of Fish and Wildlife's Bureau of Marine Fisheries working on summer flounder and conducting creel surveys. He is currently working fulltime for the Atlantic States Marine Fisheries Commission (ASMFC) and is contracted out to work for NJ Division of Fish and Wildlife's Bureau of Marine Fisheries. His main task is the implementation of the Access Point Angler Intercept Survey (APAIS) which is a component of NOAA's Marine Recreational Information Program (MRIP). The survey entails dockside/site interviews as well as at sea headboat sampling. The APAIS is the main form of catch data collection for recreational fisheries management. The data that is collected from these surveys are used by many local, state, and federal agencies to implement recreational fisheries management practices.
John Rosendale
Marine Biological Technician
NOAA Fisheries
John received his B.S. Business Administration (Marketing/Management/Decision Sciences) / Marine and Environmental Biology and Policy in 2015 after attending MU full time and part time over many years. While at MU he gained knowledge and grew professionally with the influence of many professors and Deans.
He began his marine biology career many years before that volunteering for Rutgers University conducting research in the Hudson River and through perseverance has compiled a rewarding career as part of the federal workforce. He's been with NOAA at Sandy Hook for 18 years where his primary duties include planning and conducting field and laboratory studies on habitat requirements and preferences, predator-prey relationships, movement and migration patterns, reproductive behavior, and other behavioral responses that influence populations of regional and federally managed species. Over the years he has trained and supervised interns and seasonal hires in the aspects of marine biological research techniques and practices that promote the vision and mission statements of NOAA. He has fostered collaborations of various Universities and non‑profit organizations towards research goals, promoted my organization through recreational fishing websites, on site open house informational displays, and informal tours to professional and research institutions. Though past research, he maintains communication with recreational, professional, and educational organizations with regards to federally managed fish species and this benefits all groups.
Biology/Interdisciplinary STEM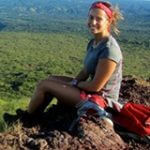 Marianna Cosentino
Environmental Services Trainee
New Jersey Department of Environmental Protection
My name is Mary Cosentino, I graduated in 2015 from Ramapo College with a degree in Environmental Studies and a Public Policy minor. During the fall of 2013 I was fortunate enough to have the opportunity to study abroad in Atenas, Costa Rica. Now, more than three years later, I can confidently say my time with School for Field Studies helped jump-start my career in the environmental field. My time with SFS was a catalyst to my employment with Gateway National Park as a Shore Bird Intern, and the Monmouth County Park System as a Assistant Naturalist. These combined experiences were an integral part in leading me to my current employed with the New Jersey Department of Environmental Protection as an Environmental Specialist.
James Croce
Operations Specialist
New Jersey American Water
I was a Land Surveyor and Construction Inspector for civil engineering firms right out of high school. During that time I started my journey towards my bachelor's degree. I completed my associates degree in business administration from Brookdale Community College. I later transferred to MU and finished my degree in Marine and Environmental Biology and Policy. During my studies at Monmouth, I got experience doing environmental compliance, GIS, as well as field work. Post-graduation I worked for the MU Urban Coast Institute for a short time helping out with GPS locations of beach access points along the Monmouth County Shoreline. After helping out UCI my experience really became diverse. I worked in healthcare for a year doing customer service handling claims and benefit inquiries. From there I got into Department of Defense contracting where I earned a U.S. Top Secret Security Clearance. I was a supervisor overseeing logistics and purchasing. This brings my experience to my current career. I am now working for New Jersey American Water, the largest water and wastewater company in the country. I am an Operation Specialist working on a whole variety of projects and tasks. American Water is the one stop shop for my overall experience and education. I support environmental, engineering, procurement and more.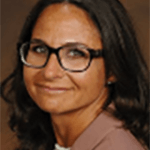 Adele McDonough
Senior Operations Manager
Roche Molecular Systems
I graduated from Monmouth in 1998 with a Bachelor's degree in Biology and a Minor in Chemistry. My first post-graduate position was in corporate development at Sanofi (then Hoechst Marion Rousell) in Bridgewater, NJ. There I learned about the different stages of the drug development pipeline. Shortly thereafter I was an associate chemist at JESozio responsible for small fragrance formulations. In early 2000, I worked for Shiseido cosmetics conducting microbial testing on raw materials and finished product. Later in 2000, I accepted a Scientist position at Roche Molecular Systems in Branchburg , NJ supporting QC release testing of PCR devices. My responsibility increased over the years until I was leading the department in 2014. During this time I earned a Masters Degree in Quality Assurance and Regulatory Affairs from the Temple University School of Pharmacy. In 2014, I transitioned to Global Product Quality leading teams in US and Switzerland, supporting our Global affiliates and ultimately our end customers. In 2016, I returned to Operations to support a recent acquisition in Marlborough, MA. This allowed me the opportunity to gain a better understanding of new medical diagnostics technologies and apply Roche's manufacturing standard processes and procedures. In my current role, I am leading the manufacturing team responsible for supplying this product to the Global market.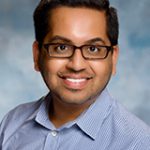 Dharm Patel
Ph.D. Candidate Biochemistry (Oncology focus)
Rutgers University
Dharm Patel is a 5th year Ph.D. candidate in Biochemistry at Rutgers University – New Brunswick. His doctoral work focuses on identifying the cellular function of the Bloom's helicase, a DNA repair factor implicated in tumorigenesis. Dharm plans to pursue a career in bridging industry research endeavors and clinical observations to better align drug pipelines to clinical needs. Dharm is part of the iJOBS (Interdisciplinary Job Opportunities for Biomedical Scientists) Training Program at Rutgers, where he takes part in training, shadowing, and mentorship from industry professionals. He has completed an internship in Medical Strategy and Scientific Affairs at Leo Pharma, Madison, NJ and an externship with the Oncology Medical Affairs group at Merck & Co, North Wales, PA. At Rutgers, Dharm is supported by the NIH-Rutgers Biotechnology Training Program and the New Jersey Commission on Cancer Research Pre-doctoral Fellowship. He was recently awarded the AACR-Bristol Myers Squibb Scholar-in-Training award from the American Association of Cancer Research (AACR). Dharm is a proud graduate of Monmouth University ('12) in Molecular Cell Physiology, where he performed research under the guidance of Vice Provost Michael A. Palladino, Ph.D., and was a technician there for a year before starting graduate school.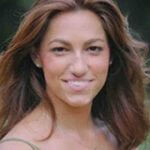 Gillian Ratto
R&D Manager
June Jacobs Labs
Gillian graduated from Monmouth University with a B.S. in Biology in 2011. Her first post-graduate experience was with Kinetik Technologies in Hazlet, NJ as a technical services coordinator and R&D chemist developing hair, skin, and color cosmetic formula prototypes and supervising domestic and international distribution for marketing and sales. After two and a half years with Kinetik, she joined L'Oreal to develop and modify hair color shades and bases as a chemist managing multiple independent projects from inception to sale for professional brands. After briefly serving as Special Events Chair for the New York Chapter of the Society of Cosmetic Chemists, she worked as a senior applications specialist for Elementis Specialties in East Windsor, NJ securing elements from other industries for application within the personal care industry and supporting a global raw material stability platform for production plants and labs around the world. In her current role, she is a R&D manager at June Jacobs Lab which develops and manufactures a wide variety of skin and hair care products.
Chemistry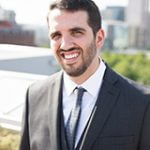 Anthony Chiapetta
Associate, Quality Control Chemist
CytoSorbents
Anthony Chiappetta is currently a quality control analyst at CytoSorbents, a critical care immunotherapy company focused on treating sepsis worldwide. In his five years with CytoSorbents, Anthony has worked in the manufacturing department producing a highly hemo-compatible polymer, in the research department developing new protocols and analytical testing methods, and in the biology department testing biological toxins. Currently he works in the quality department upholding a high standard for produced devices while validating new procedures. He has aided in collaborations with partners such as Defense Advanced Research Projects Agency (DARPA), the US Air Force, Battelle (toxicology laboratory), and AABB. Anthony graduated from Monmouth University with a B.S in chemistry in 2011, and he now lives in Marlton NJ with his wife Stephanie and rescued pup Bandit.
Peter Konish
Director of Product Development and Innovation
NeoStrata
Peter Konish is the Director of Product Development and Innovation at NeoStrata, a division of Johnson and Johnson Consumer Products. In this position, Peter is responsible for overseeing the development of novel skin care formulations incorporating the use of patented hydroxy and polyhydroxy acids and non-acid amino sugars. Additionally, Peter is also responsible for strategic pipeline innovation for the NeoStrata®, Exuviance®, and CoverBlend® skin care brands. Prior to this, Peter was at L'Oreal where he held the position of Manager of Fine Fragrance Ancillary Development. In that role, Peter was responsible for overseeing the development of skin care and body care formulations to support the Ralph Lauren, Kiehls, and Lancôme fine fragrance brands. Peter also has a strong background in polymer chemistry and started out his career at Amerchol Corporation where he researched the synthesis and application of various natural polymers derivatives using Chitin, Chitosan, Starch, Guar, and Cellulose for the skin care and hair care industries. Peter has co-authored numerous scientific articles in the Journal of Cosmetic Science, Macromolecules and in the ACS series of Polysaccharide Applications, Volume 737 and a book chapter in Harry's Cosmeticology. He has been in the personal care industry for over 20 years and has extensive experience in skin care product development. Peter holds a B.S in Chemistry from Monmouth University, a M.S in Cosmetic Science from Fairleigh Dickinson University, and is an active member of the New York Chapter of the SCC.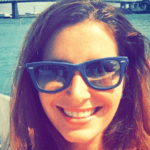 Arielle LeBeau
Strategic Planner for Fragrance Development
International Flavors and Fragrances
Arielle Le Beau graduated from Monmouth University in 2012 with a B.S. in Biology (Concentration in Marine & Environmental Biology) and a minor in Chemistry. Growing up she always had many interests, varying from art to music, and above all, animals. When she first started college she was determined to become a veterinarian focusing on marine life. After some working experience at a vet hospital, she realized that this wasn't for her and after much soul searching she relied upon her creative side and decided to pursue Cosmetic Chemistry. Three years of working as a Cosmetic Chemist for three different companies eventually led her to her passion which is Fragrance Development. Arielle currently works as a Strategic Planner for Fragrance Development at International Flavors & Fragrances and is training with Perfumers and Scent Design Managers to move into a Scent Design role or Perfumery School.
Conrad Sawicki
Quality Control Analyst
Accupac
Conrad Sawicki earned a B.S. in chemistry from Monmouth University (2013) where he was involved in undergraduate research under Dr. Moehring, lab assisting as well as the peer mentor program. He began his career in the cosmetic industry, formulating personal care products and manufacturing botanical extracts. This was followed by a year spent as a full time graduate student at Rutgers University, where he joined the organic synthesis and methodologies group of Dr. Seidel. His graduate research focused on developing redox neutral reactions for the functionalization of amines and he co-authored a paper on this work. He later worked in analytical research and development for a pharmaceutical company specializing in extended release formulations. Currently, he works as a quality control chemist for a contract manufacturing firm, testing common household and medical products before they make their way to consumers. After completing his masters, he plans on pursuing a career working in method development or formulation.
Mathematics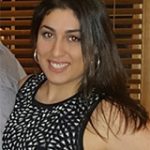 Vanessa DeHart (nee Arcieri)
Woodrow Wilson National Teaching Fellow and student teacher
New Brunswick High School
I attended Monmouth University and graduated in 2012 with a Bachelor's of Science in Mathematics and a minor in Psychology. I am currently enrolled at The College of New Jersey where I am working to complete my Masters in the Arts of Teaching specializing in Mathematics. I was recently awarded the Woodrow Wilson Teaching Fellowship which is a scholarship awarded to STEM professionals seeking a career in education. I am currently working on my internship which includes student teaching Algebra to 9th graders at New Brunswick High School. Prior to pursuing my career in education, I worked as a Bank Manager for Valley National Bank and was employed with the company for almost 8 years. Although banking was a large part of my professional history, I knew education was something that I was destined to pursue.
Cristina Fox
Mathematics Teacher
Middletown High School
My name is Cristina Fox and I am currently a mathematics teacher and cheerleading coach at Middletown High School South. I attended Brookdale Community College and Monmouth University and graduated with a Bachelors of Science in Mathematics and Secondary Education in May 2013. I was hired at Middletown South in August 2013 and will be finishing my fourth year of teaching this June. This job is special to me because I graduated from Middletown South. I have taught Algebra I, Geometry and Geometry Honors, a remedial math course, and a Financial Algebra course that I helped write the curriculum for. I am excited and grateful to be able to share the love I have of teaching and my experiences so far.
Matthew Hand
Data Analyst
Miele Corporation
I graduated from Monmouth University in the winter of 2014 with a B.S. in Mathematics and a minor in Business. While in school, I worked with Dr. Bastian and a team of fellow students as a Statistical Consultant. After graduation I secured a position as a Data Analyst for Miele, a high-end German appliance company.
Computer Science and Software Engineering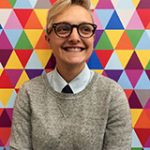 Jessica Anastasio
Front End Developer
BuzzFeed
My name is Jess Anastasio and I am an Associate Software Engineer at BuzzFeed! I graduated this past May from Monmouth University where I studied computer science with a minor in IT and leadership communication. At BuzzFeed I work on the Site Team where I help build awesome user experiences for the web. Within BuzzFeed's large scale web application I work in languages varying from Python to Javascript/HTML/CSS. Working on a high-traffic website like BuzzFeed.com has been an extremely fun and fast paced experience. Two fun facts about me: I worked as an RA throughout college and I met my recruiter from BuzzFeed at a HackNY hackathon!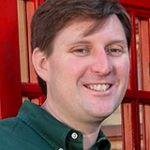 John Daly
Program Manager
IPKeys Technologies
John Daly is a Program Manager at IPKeys Technologies with a focus on serious games development helping build training games for the US military. John started his career running his own video production company before becoming a 3D artist with IPKeys in 2008 focused on medical training applications for health care professionals. In 2011, John became the Program Manager for the serious games division, with a hand in launching the company's largest education focused application to date, I-GAME, currently being used at several military installations for Counter-IED tactics training. John is active in the game developers community with previous speaking engagements at both the Games for Change Festival and the Philadelphia GameX Conference. He is a graduate of Fairfield University with a B.A. in Film Production and a Monmouth County native.
Jake Vernon
Founder, Ashore Digital; Lead Software Engineer at Tyrian Bull (acquired by Strategic Funding Source)
Jake Vernon graduated from Monmouth University in 2014 with a B.S. in Software Engineering and a minor in Business Management. After graduating he started a Web and Application Development company with a friend based out of his hometown of Point Pleasant Beach, NJ. In December of 2015 he took on the role of Vice President of Sales Operations and Development for Strategic Funding Source, a FinTech company, through the acquisition of a client in the same space. His career has been focused on designing, developing, and managing technology around sales and other revenue generating divisions.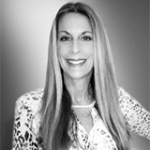 Patti Yocius
Product Manager
Festo Didactic, Inc.
Patti Yocius is a Monmouth University alumnus, earning a B.S. in Electronic Engineering in 1990. Patti began her career as an engineer working in the manufacturing and government industries, eventually shifting her focus to designing and developing technical education for a variety of audiences. Patti is currently the Product Manager for Festo's integrative STEM program for secondary education, where she not only creates the project-based learning curriculum, she also supports teachers, trains customers, and manages the product. Patti's most interesting project to date is creating a new model for teaching STEM that incorporates bionics to motivate and inspire the next generation of problem solvers.