This page features a listing of School of Science alumni, professionals working in a myriad of science careers, who returned to Monmouth University to discuss their unique career paths and opportunities with students at Career Choices Roundtable in 2018. Career Choices is an annual peer mentor-led event that gives insight to current students on various career paths. There were panels for careers in Marine and Environmental Biology and Policy, Chemistry, Mathematics, Biology, Computer Science and Software Engineering, and Teaching Science. More information about this annual event can be found on the Career Choices Roundtable Schedule.
---
Marine and Environmental Biology and Policy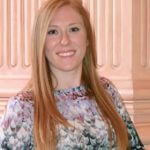 Chelsea Bray '13
Laboratory Technician
Bayshore Regional Sewerage Authority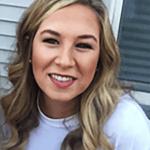 Kylie Johnson '17
Environmental Scientist
Earth Systems Environmental Engineering
Kylie Johnson majored in Marine & Environmental Biology & Policy at Monmouth University and graduated in 2017 with a B.S. degree. She is now employed as an Environmental Scientist working in the Environmental Services Industry directly under project managers to organize and collect proper amount of information needed to complete individual projects, which is done through field sampling, gauging, organizing analytical data and creating figures with GIS. Kylie is passionate about her interest in advocating strong community and social service engagement in marine and environmental issues. For fun she enjoys hiking, painting, yoga, and visiting the beach.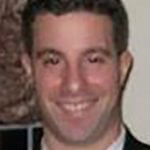 James Maiorana '05
Environmental & Sustainability Scientist
James Maiorana '05 works for Colgate-Palmolive as an Environmental & Sustainability Scientist in the Global Environmental, Occupational Health, Safety and Sustainability Department where he supports EHS and Product Stewardship programs. He also conducts environmental reviews, sustainability and occupational health analysis and environmental fate/bio-degradation evaluations. He earned his B.S. in Biology at Monmouth in 2005 and his M.S. in Environmental Protection and Safety Management at St. Joseph's University in 2010.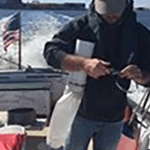 Mitchell Mickley '14
Marine Biologist 
Mitchell Mickley '14 graduated from Monmouth University in 2014 with a B.S. in Marine and Environmental Biology and Policy and a minor in Global Sustainability and Public Policy. After graduation he began working as a Marine and Environmental Biologist in Keyport, New Jersey. During this time, he co-managed an oyster restoration reef pilot study at Naval Weapons Station Earle. He currently works as an FSA Source Water Protection Specialist for New Jersey Water Association. This job requires him to connect public water utilities, federal/ state officials, non-governmental agencies and other stakeholders of drinking water supplies across New Jersey.
Chemistry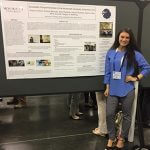 Katlynn Muratore'17
Chemist
Katlynn Muratore '17 graduated from Monmouth University in 2017 with a B.S. in Chemistry and a Concentration in Advanced Chemistry. During her time at Monmouth, Katlynn found herself getting involved with many research opportunities in different areas of chemistry. With her passion for research, she had originally planned to work for a pharmaceutical company in the R&D department. While she had known she wanted to major and have a career in chemistry since her junior year of high school, she did not think she would actually end up working in the cosmetic industry. Katlynn began interning for Alkaline Corporation in Eatontown during the spring semester of her senior year. The position transitioned to full time when she graduated in May. As a chemist at Alkaline Corporation, Katlynn develops high end cosmetic products across brand platforms such as: creams, serums, masks, and soaps.
Mathematics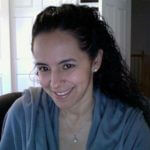 Tanya Collin'12
Senior Medical Cost Analyst
Tanya Collin M'12 is a Senior Medical Cost Analyst with AmeriHealth New Jersey. She graduated from the City University of New York – Brooklyn College with a B.S. degree in Mathematics. In 2012, Tanya earned her M.S. in Financial Mathematics from Monmouth University and also has another Master's degree in Mathematics from New York University. In addition to her work at AmeriHealth, Tanya has been an adjunct Mathematics instructor at Brookdale Community College and City University of New York – Brooklyn College.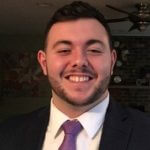 Nick Corrado '17
Mathematics Teacher
Nick Corrado '17 is a high school mathematics teacher at Middletown High School North. He is from Middletown, New Jersey, now teaching at his high school alma mater.
Nick graduated from Monmouth University in May 2017 with a degree in Mathematics and Secondary Education. At Monmouth Nick worked as a tutor in the Math Learning Center and participated in the year- long clinical practice program. He now teaches Algebra I, Geometry, and Precalculus. When he isn't in the classroom teaching students, he is helping out with the North Lacrosse team.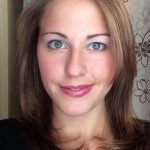 Kaitlyn E. Mascenik Duarte'13
Data Analyst
Horizon Blue Cross Blue Shield of New Jersey
Kaitlyn Mascenik Duarte '13 graduated from Monmouth University with a B.S. degree in Mathematics. She earned her M.A. in Applied Statistics from Villanova University in 2015. Kaitlyn is a Data Analyst with Horizon Blue Cross Blue Shield of New Jersey. She is responsible for building statistical and machine learning models to better address members' unique healthcare needs.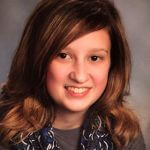 Rebecca Porskievies '14
Elementary School Math and Science Teacher
Rebecca Porskievies '14 graduated from Monmouth with a B.S. in Math and an endorsement in elementary education in 2014. She was also a graduate of the Honors School at Monmouth. Rebecca is currently in her second year at Red Bank Charter School, teaching 3rd and 4th grade math and science and 7th/8th grade financial literacy. She has previously taught high school math and 4th grade math. Rebecca credits her success to the education she received at Monmouth University.
Biology
Patrycja Bolewska '12
Senior Scientist Case Investigation and Resolution
Patrycja Bolewska '12 is a Senior Scientist in the Case Investigation and Resolution department at Roche Molecular Diagnostics. She has been working there for over 4 years. Currently she is part of the HPV, Microbiology, and Genomics & Oncology technical team, which is responsible for handling business-critical complaints and inquiries.
Patrycja graduated from Brookdale Community College (Lincroft, NJ) in May 2010 with an A.S. in Mathematics. She then transferred to Monmouth University the following semester and graduated in 2012 with a B.S. in Biology with a concentration in Molecular Cell Physiology. While at Monmouth, she was involved in research, participated in the inaugural Summer Research Program, and was a member of Beta Beta Beta. For her work at Dr. Dennis Rhoads' laboratory, she was awarded an outstanding poster award (ECSC, 2012) and received 2nd place for oral presentation (NJAS, 2012). In October 2016 she earned an M.A. in Biotechnology from Columbia University.
Patrycja lives in New York City with her boyfriend and their cat. She enjoys good food, music, and loves to spend time with her friends.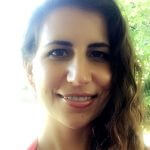 Marie London '11
Quality Control Scientist
Marie London '11 was born and raised in NJ, and attended Monmouth University starting in the '07 spring semester. She began her academic career as an MEBP major but later switched to Biology with a concentration in molecular cell after she discovered her love for lab work in Dr. Palladino's research lab. Marie graduated in 2011 and began working at Laureate, a small contract manufacturing bio-pharmaceutical company, performing protein purification in the Downstream Manufacturing group. After two years, Laureate was acquired by Gallus and she moved into the Quality Control unit. Gallus was soon acquired by Patheon and Marie continued in her position in the quality control lab for the new company, taking on several projects that were out of the scope of the role which included investigation writing, stability coordination, developing business plans, and assisting other sites across the network with their testing and reviews. Marie was promoted twice within the role of QC. Patheon has been acquired by Thermo Fisher Scientific and we make up their newly formed pharma serves group. Marie's capacity in the role of a QC scientist has changed dramatically since she first started in the position, moving from more of a testing role to more of a regulatory role and she's excited to see where her career will take her. In her spare time, Marie enjoys spending time with her husband Brett London (MU '07-Sports Chiropractor), traveling, golfing, reading, cooking, and exploring Pennsylvania where the couple has recently moved.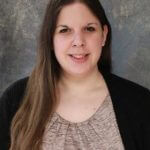 Nicole (Nikki) Starinsky, DVM '11
Emergency Veterinarian
Red Bank Veterinary Hospital
Nicole Starinsky, DVM graduated from Monmouth University in 2011 with a B.S. in biology. She then went on to complete her D.V.M. at The Ohio State University in 2016. Following a one-year rotating internship in New York City, Dr. Starinsky currently works at Red Bank Veterinary Hospital as an emergency veterinarian. Her special interested include feline medicine and non-accidental injury. Dr. Starinsky lives in Marlboro, New Jersey with her two cats, Callie and Zoe.
Computer Science and Software Engineering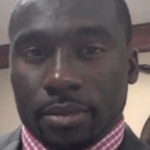 Ese Edojah '06
Vice President Estimation Approach
Ese Edojah '06 is a VP of Estimation Approach & Governance at TD Bank. He works in regulatory stress testing for the Capital Management Group helping guide the process from development to implementation. His previous role was at Santander Bank as a Risk Analyst in the Market Risk department effectively serving as the second line of defense for the bank's trading book and previously the investment book. Earlier in his career at Santander Bank, he held the role of Systems Administrator in Secondary Markets for Mortgages where he developed and maintained the front-end system for trading and reporting. Born in Nigeria and raised in New Jersey, Ese attended Monmouth University as a student athlete and graduated in 2006 with a B.S. in Computer Science.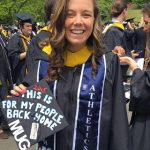 Ashley Navin '15 '16M
Business Intelligence Analyst
Ashley Navin 's15, '16M  studied at Monmouth University from 2011 through 2016. She obtained her Bachelor's and Master's degree in Software Engineering. While at Monmouth, she was the captain of the Women's Golf team and an active member of the Community Service Club and Outdoors Club. She currently works for OceanFirst Bank as a Business Intelligence Analyst.
Teaching Science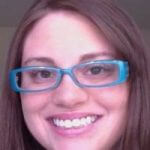 Aimee Babbin '08 '14M
AP Chemistry and Physics Teacher
Aimee Babbin '07 MAT'14 is a Magna Cum Laude graduate of Monmouth University, majoring in Chemistry and Biochemistry. She also completed her M.A.T .in 2014 at MU. Since 2014, Aimee has been employed as an AP Chemistry, Physics and Science Research teacher at High Technology High School. In addition to her work at High Tech High, Aimee also serves as a lecturer for The Stars Challenge, a middle school enrichment program. Her professional interests involve student research, science literacy, and cross-curricular STEAM integration.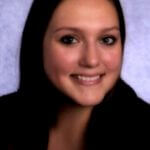 Carleigh Engstrom '15
Molecular and Agricultural Biotechnology Teacher
Carleigh Engstrom '16 graduated from Monmouth in January 2016 with a B.S. in Biology and Education. She is now employed at Biotechnology High School in Freehold, NJ where she teaches Molecular & Agricultural Biotechnology to 10th grade students. In her capacity at Biotechnology High School, she is able to use many of the lab skills that she learned at Monmouth in class. Carleigh feels truly fortunate to work in a unique environment, like Biotechnology High School, where she can perform tissue culture, gel electrophoresis, and clone DNA with advanced level students.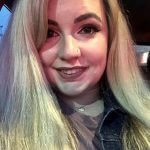 Katie Joyce '17
Science Teacher
Carteret High School
Katie Joyce MAT'16 earned her B.S. degree in biological sciences from Rutgers University. She then completed the M.A.T. program at Monmouth University and graduated in 2017. Katie did her student teaching at Carteret High School and was hired by that school immediately after graduation and now teaches Biology and Environmental Science there.
Kyle Seiverd '11
Biology Teacher
Kyle Seiverd is a high school science teacher in Toms River, NJ. He earned his B.S. in Biology and Education in 2011 from Monmouth University. He believes in the importance of making positive change happen, as modeled by his hero Dr. Jane Goodall.