This page features a listing of School of Science alumni; professionals working in a myriad of science careers, who returned to Monmouth University to discuss their unique career paths and opportunities with students at the Fall, 2019 Career Choices Roundtable event. Career Choices is a peer mentor-led event that gives insight to current students on various career paths. The fall Career Choices event offers panels for careers in Marine and Environmental Biology and Policy, Chemistry, and Mathematics. More information about this event can be found on the Career Choices Roundtable Schedule.
---
Marine and Environmental Biology and Policy
---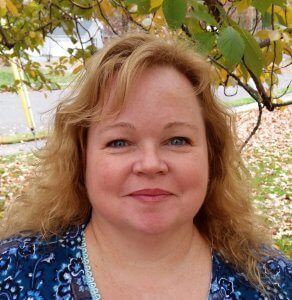 Karen Greene
Mid-Atlantic Field Offices Supervisor
National Oceanic Atmospheric Administration, National Marine Fisheries Service (NOAA Fisheries)
Karen Greene is the Mid-Atlantic Field Offices Supervisor for NOAA Fisheries Greater Atlantic Regional Fisheries Office's (GARFO) Habitat Conservation Division and is also the GARFO Essential Fish Habitat Coordinator. She has been with NOAA Fisheries for more than 25 years working primarily in the Mid-Atlantic region, especially in New York, New Jersey, Delaware and Pennsylvania. Her primary focus has been to provide advice and guidance to federal agencies on avoiding, minimizing and offsetting adverse impacts to coastal fish habitats through a number of consultation authorities such as the Magnuson Stevens Fishery Conservation and Management Act and the Fish and Wildlife Coordination Act. Karen is located at the NOAA Fisheries Northeast Fisheries Science Center at their James J. Howard Marine Science Laboratory at Sandy Hook, NJ. She has a BS and MS in Environmental Science, both from Rutgers University.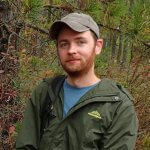 Jason Hafsted
Botanist
New Jersey Department of Environmental Protection (NJDEP)
Jason Hafstad's career began when he took a Field Botany course at Raritan Valley Community College under Dr. Jay Kelly during the summer of 2014. After the course ended that summer, Jason worked as a intern on two projects for Dr. Kelly. One was conducting forest ecology research related to the effects of overabundant deer, land use history, and invasive plant species in central New Jersey (Piedmont), which he participated in for the next 4 years. The other internship was with the NJDEP- Natural Heritage Program (NHP), the state office responsible for defining and tracking rare and endangered plant species and plant communities in New Jersey, and which Dr. Kelly works for part-time. Jason worked at the NHP as a part-time hourly until 2019, mostly conducting surveys for rare plant species, performing ecological assessments in different types of wetlands, and entering rare species data into their BIOTICS database. Meanwhile, Jason attended Rutgers University and received a B.S. in Ecology, Evolution, & Natural Resources in 2016, and then a Professional Science Master's (PSM) degree in Environmental Science from Stockton University in 2019. In April of 2019, he accepted a full-time position in NJDEP- Division of Land Use Regulations- Endangered & Threatened Species Unit (ETSU). Today, Jason uses the rare species database created and managed by the NHP, and which contains over 4,000 occurrences of rare plant species populations, to review permit applications for impacts to rare and endangered plant species across the state.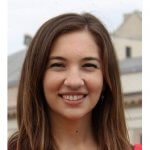 Sandra Meola '13 'M16
Director of the Coalition for the Delaware Valley Watershed
Sandra Meola joined the Coalition in 2018, serving as Director. Prior to her position with the Coalition, Sandra was NY/NJ Baykeeper's Policy and Communications Director where she founded and managed the organization's Plastic Pollution Prevention Campaign. Sandra earned a Bachelor's degree in Political Science and History from Monmouth University and a Master's degree in Public Policy from Monmouth University. Sandra received an Environmental Champion Award from the US Environmental Protection Agency in 2016 and was part of Lead NJ's 2017 graduating class.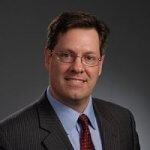 Michael Witt
General Counsel
Passaic Valley Sewerage Commission
My practice focuses on environmental regulation and litigation and government entity representation. I have worked extensively in the field of wastewater regulation and litigation, dealing with a variety of matters arising under the Federal Clean Water Act, the New Jersey Water Pollution Control Act, the New Jersey Sewerage Authorities Law, and the New Jersey Municipal and County Utilities Authorities Law. Since 2000, I have represented the Passaic Valley Sewerage Commissioners, the fifth-largest Publicly Owned Treatment Works in the United States, both in court and before the New Jersey Department of Environmental Protection.
My experience in representing the government entity clients includes redevelopment issues, personnel issues, government contracting, third-party liability claims under the New Jersey Tort Claims Act, regulatory enforcement litigation and administrative law matters. In addition, I handle numerous requests for government records made pursuant to the New Jersey Open Public Records Act ("OPRA"). I work with my firm's government entity clients to ensure compliance with OPRA both procedurally and substantively and I have litigated OPRA matters both in court and before the New Jersey Government Records Council.
I also have significant experience in other areas of civil litigation, including appellate practice, complex commercial litigation, and general civil litigation. I also deal with my firm's intellectual property clients on issues involving trademarks, trade secrets and copyrights.
---
Mathematics
---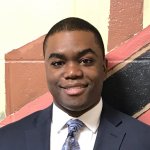 Terry Caliste '08
Mathematics Teacher
Monmouth Regional High School
Terry Caliste didn't always want to study math. In fact, it was his worst subject during his first two years of college. It took a lot of convincing for him to study and teach math, but now he loves it! Terry is an experienced Mathematics Teacher with a demonstrated history of working in the Secondary industry. At Monmouth Regional High School, he has helped students become proficient in Algebra 1, Algebra 2, Geometry, PreCalculus, and Calculus. Terry is also skilled in using manipulatives, differentiation strategies, Algebra, Calculus, tutoring, and Pure Mathematics. He has a Bachelor of Science (B.S.) focused in Mathematics from here at Monmouth University. Terry was a private tutor for over 13 years and was also a curriculum specialist for the Framework Development Group where he worked with Pearson in training NYC teachers in their adoption of the enVision 2.0 program. This initiative lasted the summer of 2019.
Josh Fishman, FCAS, MAAA
Executive Vice President
Josh leads the Willis Re Actuarial department in Philadelphia. He has been assisting clients across different Property and Casualty lines of business with technical aspects of reinsurance analysis, optimal structure selection, recommendations and assumption advocacy in negotiation with re-insurers.
Josh joined Willis Re in 2016 after 13 years of service with Swiss Re. He worked as a Vice President and Senior Treaty Underwriter starting in 2009, and as a Vice President and Senior Actuary prior to his move to underwriting. Josh was primarily responsible for regional and Specialty Property and Casualty business.
Josh started his career in 1995 at Munich Re as an intern, holding various positions during his eight years there, including in treaty pricing, structured reinsurance pricing, facultative pricing, ocean marine pricing and reserving.
Josh is a graduate of Temple University in Philadelphia, PA, where he earned a BBA in Actuarial Science. He is a past president of Casualty Actuaries in Reinsurance and continues to volunteer on the committee.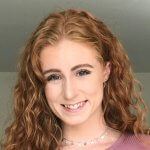 Samantha Giordano '17
Masters in Applied Statistics
My name is Samantha Giordano. I graduated from Monmouth University in 2017 with a degree in Mathematics with a Concentration in Statistics and a minor in Finance. While I was at Monmouth, I was a tutor at the Math Learning Center and was on the Monmouth University Dance Team. After graduating from MU, I decided to continue my education at Villanova University where I just graduated in May 2019 with my Masters in Applied Statistics. At Villanova, I worked as a graduate assistant while I pursued my degree. As of right now, I am not working full time, but I am doing some tutoring and ACT/SAT prep at Huntington Learning Center in Succasunna, New Jersey.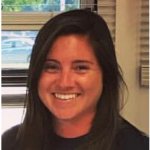 Jordan Hickman '13 'M15 'M17 'M20 (Anticipated)
Mathematics Teacher
Middletown (NJ) High School South
I am a lifelong resident of Middletown, NJ. I attended Middletown Township public schools for grades 4-12. Upon graduation, I attended the University of Connecticut for one semester, transferred to Brookdale Community College for three semesters, and finally landed at Monmouth University to complete my undergraduate degree in Math and Education with a TSD in Special Education. While in my first year of teaching at Middletown South, I began my Master's program work at MU. My dual certification from MU allows me to teach both general and special education classes at my school. I have taught an array of math and special education classes including Algebra 1, Geometry, Algebra II and Financial Algebra. I am a two season coach and run a philanthropic club at my high school.
---
Chemistry
---
Arielle Le Beau '12
Junior Perfumer
Arielle Le Beau is a Junior Perfumer at Custom Essence, a mid-size fragrance manufacturing company located in Somerset, NJ. As a Perfumer, she combines art and science by using her knowledge of thousands of aroma-chemicals, creativity, and sense of smell to formulate fragrances for multiple end-uses and customers. Arielle graduated from Monmouth University in 2012 with a BS in Biology (Concentration in Marine / Environmental) and a Minor in Chemistry. Before her career in Perfumery, she trained at International Flavors & Fragrances (IFF) as a Scent Design Manager and had a role in Strategic Planning. She also received a Certificate in Perfumery from Pratt Institute in NYC. Prior to that, she held positions in Cosmetic Chemistry at Coty, Johnson & Johnson, and Kinetik Technologies.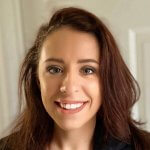 Lauren Lechner '14
Water/Wastewater Project Engineer
Lauren Lechner graduated from Monmouth University in 2014 with a B.S. in Chemistry and a minor in Physics. During her time at Monmouth, she participated in undergraduate research under Dr. Tongesayi in environmental chemistry, which sparked her interest in environmental applications. Following graduation, she pursued a Master's in Environmental Engineering at the University of Delaware, where she conducted research on the removal of nutrients from storm water using scrap iron and biochar. She was hired by Maser Consulting in Red Bank, NJ as a Water/Wastewater Engineer in 2016 after completing her graduate education. Her job consists of evaluation, design, and permitting for treatment facilities and conveyance systems. She is currently studying for her Professional Engineer license and training to be an project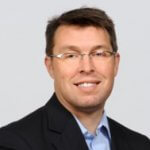 Christopher S. McKenna
Global Head of Professional Services & Consulting
Chris started his career in 1989 at Molecular Design Ltd where he worked implementing cheminformatics technologies (MACCS-II, REACCS, and ISIS) and related synthetic and medicinal chemistry databases in Pharma and Biotech. In 1999 he joined Entelos, a human disease and physiological modeling company, where he was responsible for Business Development and Licensing, with a focus on immunology and inflammation models and collaborations in Asthma, Rheumatoid Arthritis, Skin, and Type 1 Diabetes and was the company appointment to MIT's Industrial Liaison Program. In 2005 Chris joined Symyx Technologies (now Dassault Biovia) as VP, Professional Services, leading a team in software development and implementation of electronic laboratory notebooks, automated robotic laboratory workflows, and scientific decision-support systems using the ELN, Pipeline Pilot, and Isentris technology. In 2011 he joined Thomson Reuters (now Clarivate Analytics), where he oversees the Global Life Sciences Professional Services and Consulting teams and is responsible for strategy, new innovation development, go to market, customer delivery, and financial performance. Chris directly manages the Discovery & Translational Science, Clinical & Regulatory, Portfolio & Licensing practice areas in Life Sciences. The focus of the work is primarily the development of new content, software, and analytical applications to support Pharmaceutical R&D decisions. In leadership roles at Symyx and Thomson Reuters, Chris has been a key contributor to the M&A strategy, due diligence, and integration of over a dozen businesses. Chris actively participates in non-profit, pre-competitive alliances, and is a member of the Pistoia Alliance Advisory Board.
Lisa Salvemini '07
Senior Chemist II, L'Oreal USA
Lisa Salvemini is currently a Senior Chemist II at L'Oreal USA and graduated with a B.S. in Chemistry from Monmouth University in 2007. A few months after graduation, she got a temporary position at Benjamin Moore in the Product Evaluation lab. After 8 months there, she then started at L'Oreal USA in 2008. Close to 11 years at L'Oreal, Lisa has always been in R&I (Research and Innovation) division and specifically in the Hair Color department. She has worked on many development projects for Redken, Matrix, Biolage, L'Oreal Technique, Pureology, and Mizani which were always marketing driven need gaps. Last year, she was given the amazing opportunity through L'Oreal to work in France on a short-term 4 month assignment for a specific innovative project which her French counterparts had an expertise in. She will talk about this experience and other cool perks from working at L'Oreal. In her personal life, she just recently got married on Sept 28 in NJ and soon after went on an amazing lengthy honeymoon in Hawaii. In Hawaii, she did some out-of-the-norm activities like riding in a helicopter over Kauai and riding ATVs in Maui.