Career Opportunities
As an international student at Monmouth University, you have the opportunity to build your professional network through our relationships with well-recognized corporate partners. Situated between the two major cities of New York City and Philadelphia, our location provides our international students with a wide range of employment opportunities at prominent companies in every field. Whether you choose to work for a small start-up or an international corporation, Monmouth's network of reputable industry leaders will open up new doors.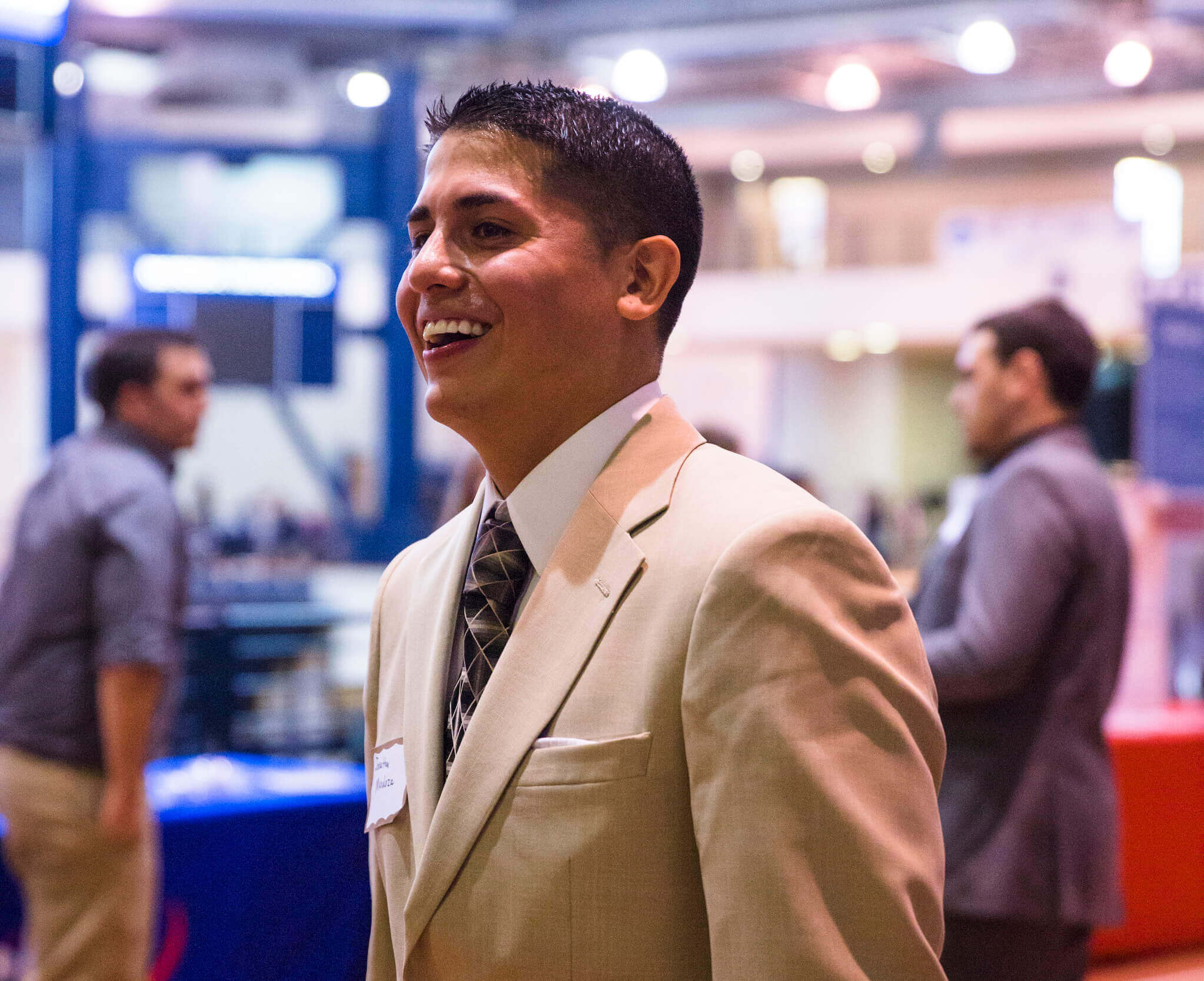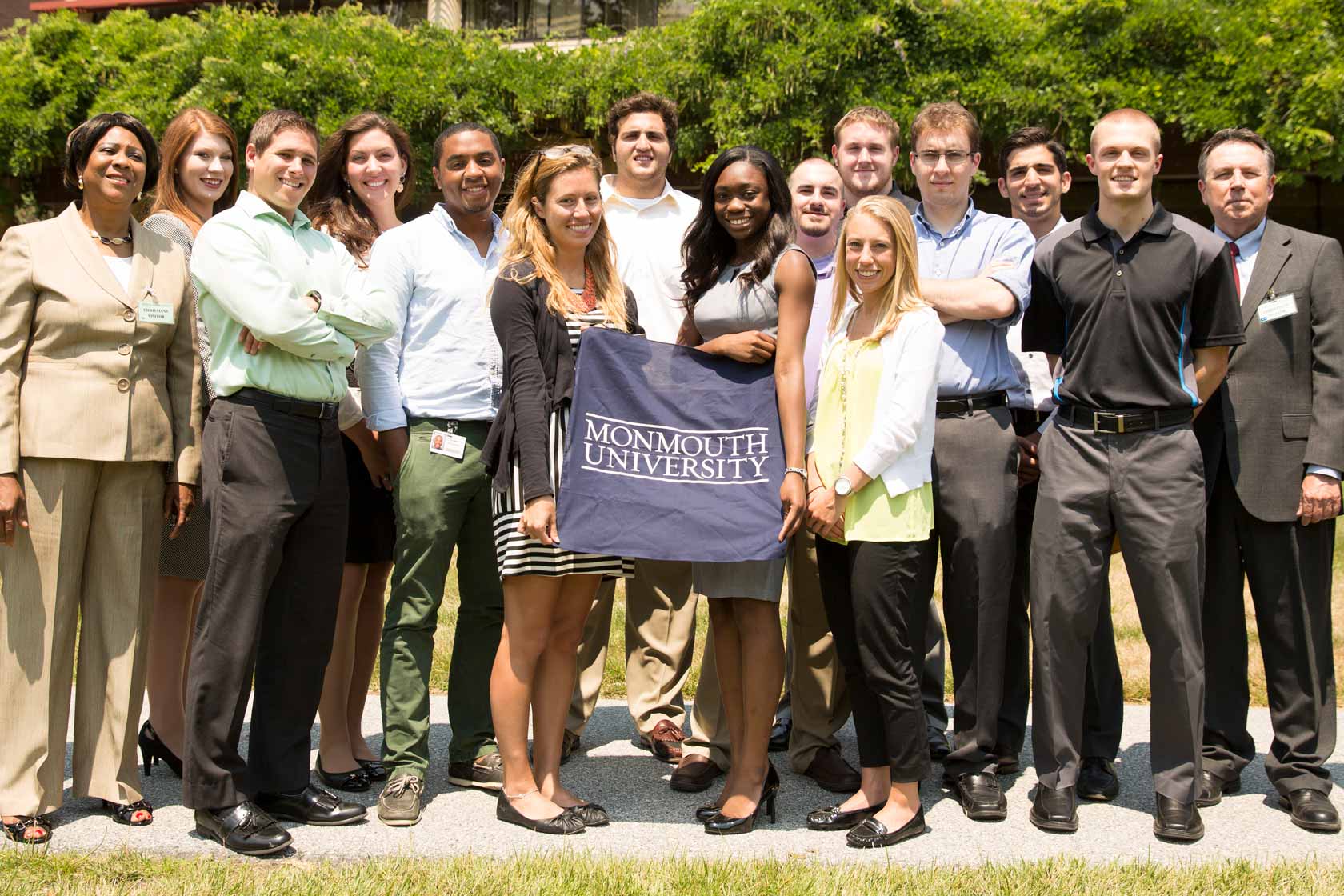 Life after Monmouth
Monmouth graduates are currently employed in a wide range of positions at major companies around the U.S., including:
AIG Inc.
Amazon
AT&T
Disney
Financial Information Solutions
Google
Johnson & Johnson
Microsoft
Pfizer
PricewaterhouseCoopers
Warner Brothers
United Digital Technologies
Gain Work Experience
Experiential learning through hands-on educational opportunity is a part of our university culture here at Monmouth.
During your degree program, as an F-1 international student you may take part in Curricular Practical Training (CPT), a temporary work authorization that allows eligible students to participate in paid, off-campus academic internships that are directly related to your field of study. You'll benefit from the wide range of opportunities available through Monmouth's professional network in the New York City metropolitan area.
Learn more about the requirements of employment.
Experiential Learning
Experiential learning through hands-on educational opportunity is a part of our university culture here at Monmouth.
As a student, you will have access to global learning and study abroad opportunities, internships, co-ops, and career development resources to build your professional network and gain essential career experience. Internship opportunities at well-recognized, reputable companies like TEK Systems, JPMorgan Chase, MTV and the Pioneering Consulting Group have already been earned by exceptional Monmouth students – will you be the next?
Learn more about Experiential Learning.
"
A highlight of my experience at Monmouth has been my summer internship at Hikvision, a multinational company based in the United States. Before coming to the United States, I had very little work experience in software engineering. Working as a project manager with people from the United States and other countries, I gained both experience and confidence and feel good about my upcoming job search and OPT.
"
Yixiong Huang, China
MS in Software Engineering
OPT and the Monmouth Network
Optional Practical Training (OPT) at Monmouth is an excellent opportunity to access our network of internationally recognized employers. We have established partnerships with trusted corporations that will help you gain the experience you need to stand out to employers. The University's advisory boards which are staffed by successful business executives are also a great resource for students, sharing their guidance and often extending internship or employment opportunities.
Students who successfully complete a degree program at Monmouth are eligible to apply for up to 12 months of OPT – 36 months for STEM programs. During this time, students receive support from our offices to identify career opportunities at trusted companies across New York City, Philadelphia, New Jersey and beyond.
Our students have excelled in positions across the region and we are proud to support the success of our international students as they develop essential career skills with employers in the U.S. Our successful alumni work throughout the United States for Fortune 500 companies, smaller start-ups, and everything in between.
Graduate Assistantships
Graduate students at Monmouth are eligible to apply for Graduate Assistantships in many roles across campus to gain valuable professional experience and cover a portion of their tuition fees, as early as your first semester on campus!
Graduate Assistants work with faculty and staff in areas related to your education and professional goals. You may apply to serve as a Graduate Teaching Assistant (GTA), working in classrooms and laboratories under the supervision of a faculty member, or as a Graduate Research Assistant, conducting research of a scholarly nature under faculty supervision. See how you can apply to become a Graduate Assistant.