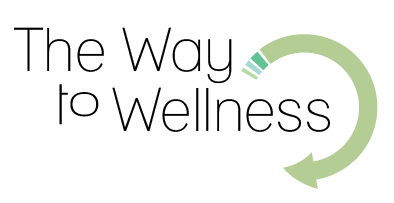 Way to Wellness, Monmouth University's employee wellness program is committed to a campus culture that promotes wellness through healthy lifestyles that enhance the quality of life for our employees. Way to Wellness offers a variety of programming and services, such as health assessments and education, fitness activities, smoking cessation workshops, weight management options and more to help employees reach their health goals.
Health Center
The University Health Center is available for common, non-urgent illness or injury to all full-time employees, regardless of their enrollment status in the University health plans. Spouses of full-time employees may also access the Health Center for common, non-urgent illness or injury. Your primary care physician will continue to be used for chronic disease management. However, in the event of a serious illness or injury please call the Monmouth University Police department at 732-571-4444.
The Health Center also assists in the assessment of work-related injuries. If you experience an injury in the course of your work responsibilities, please report to the Health Center for evaluation and referral is necessary.
The Health Center is located on University Road on the north campus, adjacent to Birch Hall and the Monmouth University Library.
Clinic Hours, Fall and Spring Semesters
Monday – Thursday: 8 a.m. – 7 p.m.
Friday: 8 a.m. – 5 p.m.
Membership at the Fitness Center is a free benefit to all employees and their spouse/domestic partner. Employees can obtain a registration form in the Office of Human Resources. The Office of Human Resources works in conjunction with the Fitness Center and Department of Athletics to offer quality fitness and wellness programs to the campus community. Fitness Center Demos are available as well as Personal Training. Watch for e-mails offering a variety of motivational programs to improve your health and well-being.
Caregiver Support Group
The Monmouth University Caregiver Support Group will resume its monthly meetings on the first Monday of every month beginning Monday, August 9, 2021 at 1:00 pm via Zoom.  The meeting is facilitated by Christa Hogan, MSW, LCSW in the School of Social Work and is open to all employees.  If you are the caregiver of a family member and would like to share or receive resources and emotional support this group is for you!  If you are interested in joining a meeting, please contact Jennifer Steinke at jsteinke@monmouth.edu for the Zoom meeting link and password.
For additional information please contact Jennifer Steinke at 732-571-7594 in the Office of Human Resources or email caregiverconnect@mail.monmouth.edu to join the list-serve and share questions, ideas and topics for future meetings.
Horizon Monthly Wellness Tips and Webinars
August 2021:
Wellness Tips – Are you up to date with all your vaccines?  Flyer on the topic of vaccines.
Wellness Webinar – View invitation and register for the August 11th webinar – Key facts about vaccines.
One Source EAP Connections Newsletter
August 2021:
Click here for the August Newsletter: Making Your Work – Life Balance
September 2021:
Click here for the September Newsletter: Back to School Stress
RWJBarnabas Health Institute for Prevention and Recovery:

Click here for a flyer with information on a free Program to Quit Smoking or Vaping.
Haga clic aquí para obtener información sobre Grupos de Apoyo de Habla Hispana para La Recuperación de la Nicotina y El Tabaco
---
Check this site often for upcoming programming.