The Value of the Monmouth MBA
The Monmouth MBA provides the advanced skillset, competitive edge, and professional network you'll need to take the next step in your career, no matter the industry. Alumni of our program have come from various undergraduate backgrounds all working towards one common goal: advancing their career. Whether you are looking to build upon an existing foundation in business or coming from a background such as science, the humanities, or health care, The Monmouth MBA gives you the tools you need to move into an administrative or managerial role, become an entrepreneur, or change careers entirely.
Our extensive and diverse alumni group allows us to connect current MBA students to industry leaders through unique professional development opportunities, including visiting speakers, networking events, career counseling, and more.
Where Our Alumni Work
Bank of America/Merrill Lynch
Citi
Commvault
Deloitte
Ernst & Young
Goldman Sachs
ING
iCIMS
Johnson & Johnson
J.P. Morgan
Lockheed Martin
L'Oreal
Prudential
Tesla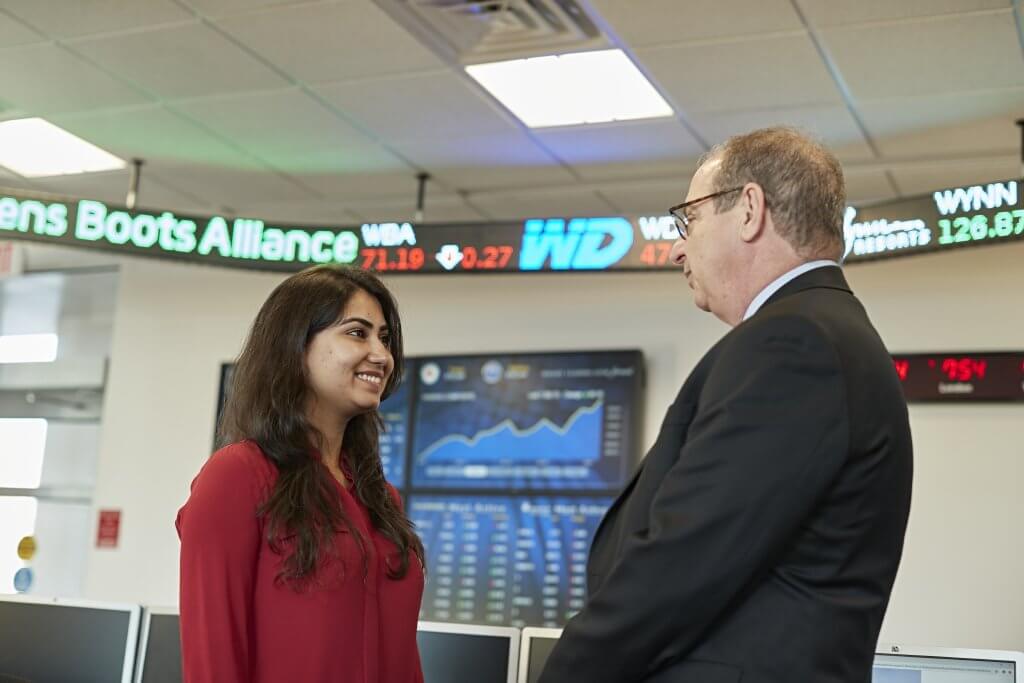 Employers & Businesses:
For information on connecting with MBA students for employment or internships, or for customized educational opportunities for your employees, please contact
Nicky Kelly, MBA program administrator
.