Whether you're a first responder wishing to advance in your career or a working professional who wants to play a decisive role safeguarding your community and country, Monmouth University's Master of Arts in Criminal Justice will provide you with the expertise and insight to become a valued practitioner in this exciting, rewarding field.
The dynamic 30-credit graduate program will give you a multidisciplinary perspective on the justice system and its institutions and processes, while helping you develop the skills needed for problem solving and policy making. You will take courses that hone your abilities in leadership and information technology, nurture a deeper appreciation of ethical and moral issues, and focus on social responsibility. Choose from thesis or non-thesis track options, and take electives to complement your interests and career goals.
Within our M.A. in Criminal Justice, we offer four optional specialized tracks. Students interested in developing the specialized knowledge and leadership skills needed to effectively manage a variety of initiatives and community outreach programs found within our new paradigm of law enforcement may pursue a track in Community-Law Enforcement Relations. Our Homeland Security track exposes you to core competencies in areas of intelligence analysis, strategic planning, and collaborative partnerships with other entities necessary for comprehensive anti-terror strategies. Our Intelligence Analyst track provides the analytical tools, critical-thinking skills, and database knowledge required to evaluate information and inform decision making in criminal justice. You may also pursue a track in Leadership, which prepares you for executive roles within the field of criminal justice by focusing on the management of day-to-day operations within law enforcement and public agencies.
Application deadlines for this program are May 1 for Summer, July 15 for Fall, and December 1 for Spring. View Program Application Requirements.
Program Director & Faculty
Professor;
Graduate Program Director
blockwoo@monmouth.edu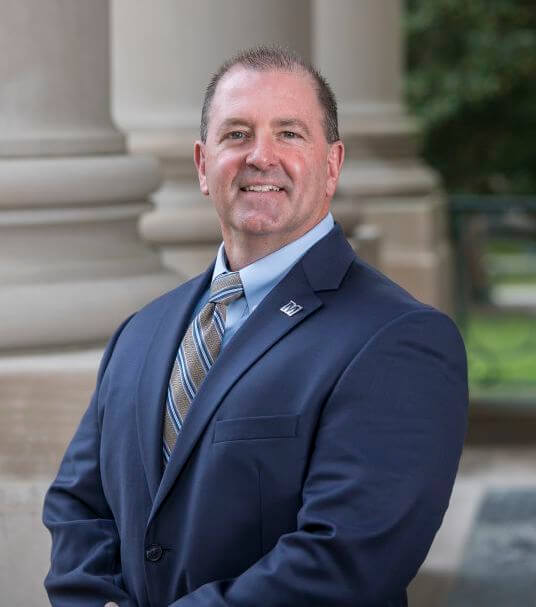 Director of Professional Outreach and Engagement;
Adjunct Professor
dcollier@monmouth.edu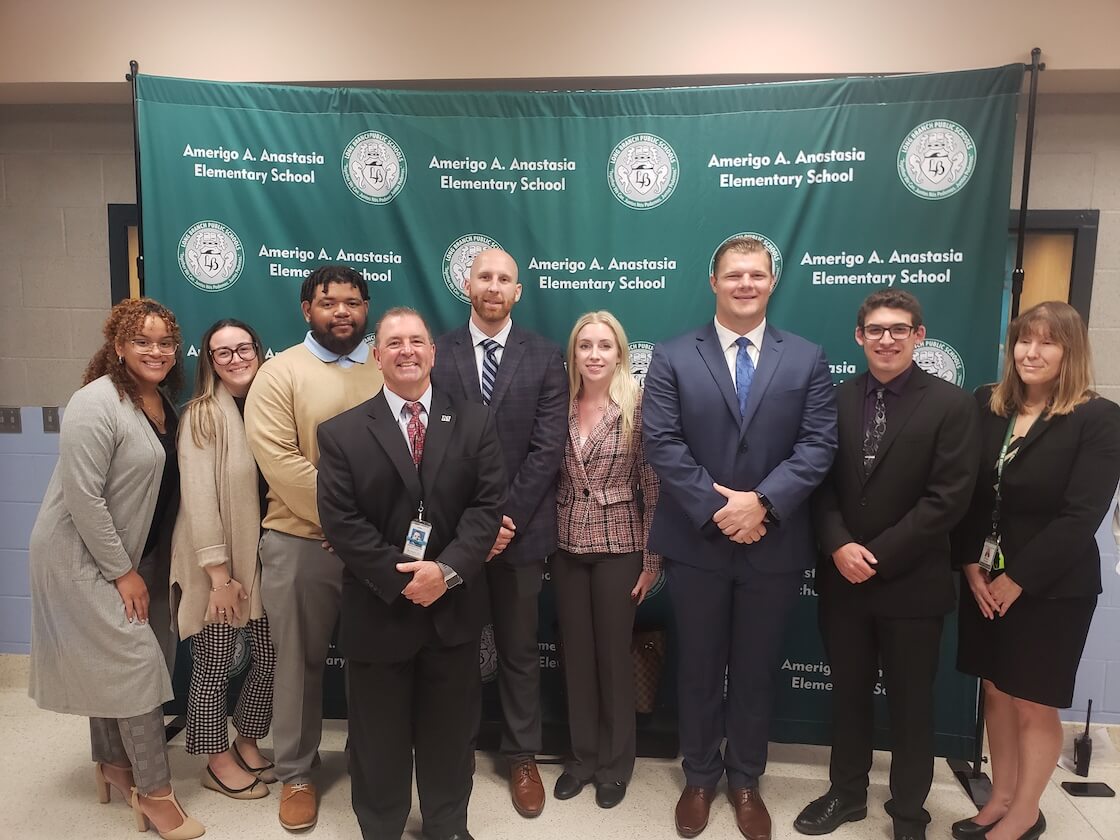 Graduate Criminal Justice faculty, students, and members of the Monmouth County Prosecutor's office Computer Crime Bureau, shared a presentation on Social Media Safety at the Amerigo A. Anastasia School in West Long Branch for parents and guardians. This community outreach program is in association with Professor Collier's Community Engagement and Policing course.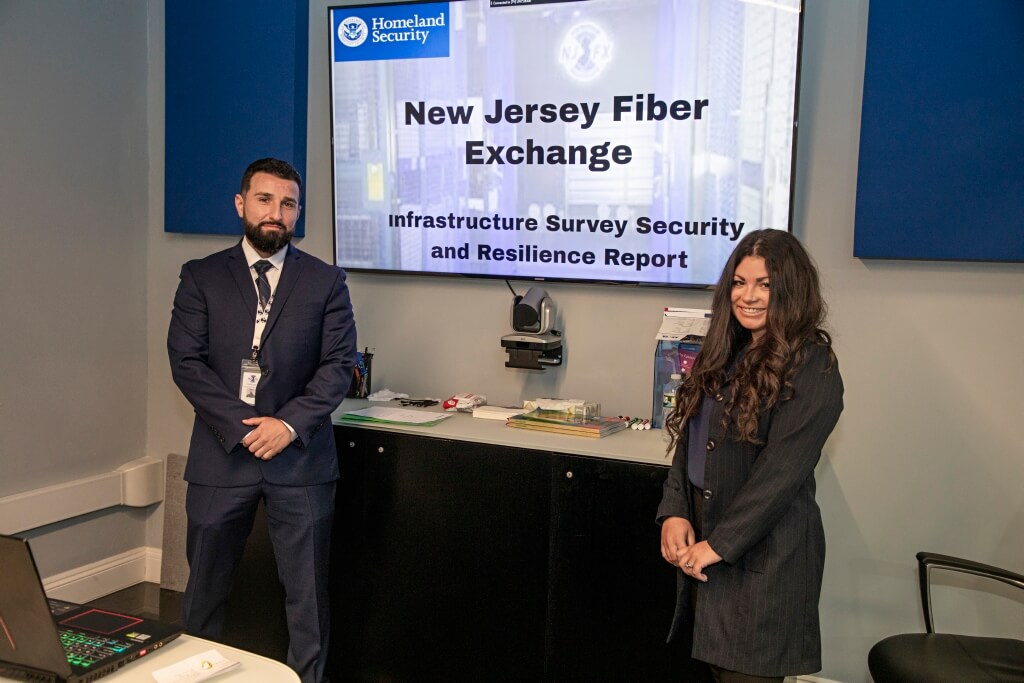 As a part of their internship with New Jersey Fiber Exchange, criminal justice graduate students Michael Beekman and Tiffany Antonelli conducted research to create an Infrastructure Survey Security and Resilience Report. They presented their work to members of federal, state, and local offices including the Office of Homeland Security, NJ State Police, and Monmouth County Prosecutor's Office.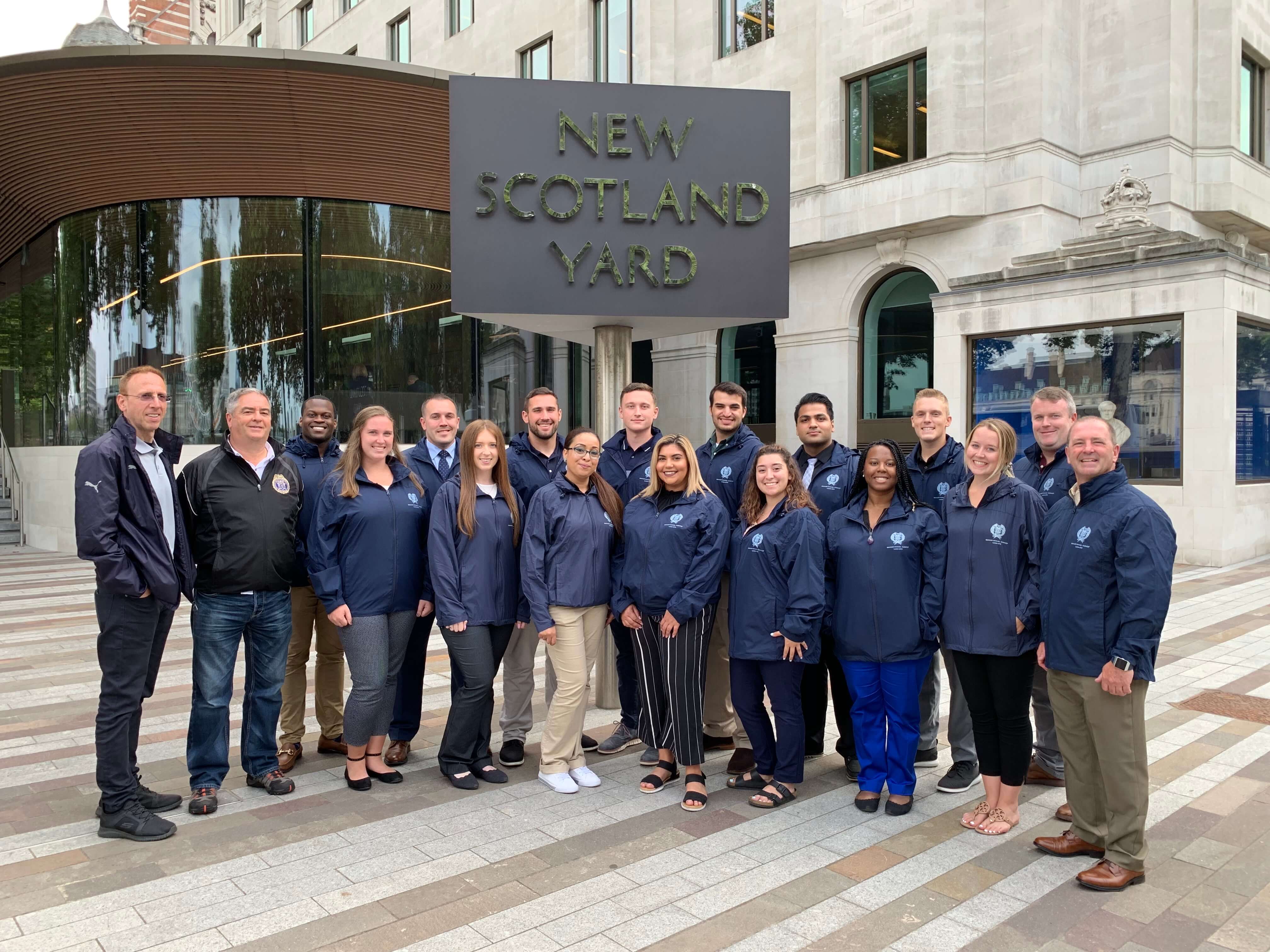 M.A. Criminal Justice students had the opportunity to travel to London for a course on Transnational Policing and Leadership and hear from senior officials within many different law enforcement and public safety agencies, including the Metropolitan Police, the London Fire Brigade, and the U.S. Embassy. Highlights of the trip included meeting with agents of the FBI, DEA, and ICE at the U.S. Embassy and attending a lecture on a major terror attack in London tube system from one of the responding officers with the Metropolitan Police.
Experienced Faculty
Our faculty includes a good mix of academic researchers as well as former practitioners. Research specialties include policing, criminology, forensic psychology, crime analysis, juvenile justice, victimology, and homeland security. Faculty also have practitioner experience in law enforcement, intelligence, criminal law, victim advocacy, and psychology.