Intelligence Analyst Track
As the only program of its kind in New Jersey, Monmouth's Intelligence Analyst track prepares students to gather, organize, analyze, and interpret data that informs high-level decision making across multiple criminal justice sectors. You will learn to predict and prevent crime by studying advanced analytical techniques, strategic planning, geographic information mapping, database usage, and more.
The 30-credit Master of Criminal Justice Intelligence Analyst track requires 12 credits of specialized electives and 18 credits of core criminal justice courses, including a capstone. Courses are offered in traditional and hybrid formats to best fit your schedule. Upon graduation, you will have the opportunity to earn a certification from the International Association of Law Enforcement Intelligence Analysts (IALEIA) as a Basic Intelligence Analyst, setting you apart in the job market and giving you an edge over your peers.
Developed in part by an Intelligence Analyst Working Group comprised of practitioners in the private sector as well as federal, state, and county law enforcement, our program is uniquely positioned to prepare students for success in the field with a domestic and global approach.
Job Outlook
As technology continues to advance and data sharing is faster than ever, intelligence analysis has been established as a crucial facet of the criminal justice field. According to the Bureau of Labor Statistics, employment opportunities for intelligence analysts are expected to grow between five and nine percent by 2026 with a median salary of $79,970 (BLS, 2017). Our students can pursue exciting opportunities in both private and public sectors and across many industries, such as local and state police departments, the CIA, DEA, DHS, FBI, or NSA and many others.
Potential roles may include:
Anti Money Laundering Analyst
Auditor
Compliance
Data Strategist
Criminal Intelligence Analyst
Criminal Intelligence Specialist
Criminal Research Specialist
Crisis Management Intelligence Manager
Field Intelligence Manager
Intelligence Analyst
Intelligence Research Specialist
Investigative Analysis
We are proud to be an Academic Institution Member of the
International Association of Law Enforcement Intelligence Analysts
(IALEIA).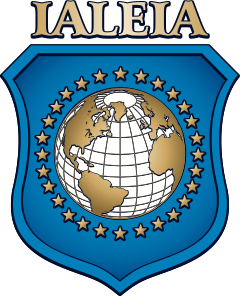 Monmouth University's Master of Arts in Criminal Justice – Intelligence Analyst Track (CJ 621 Fundamentals of Intelligence Analysis; CJ 622 Advanced Issues in Intelligence and CJ 636 Structured Analytic Techniques) meets IALEIA's criteria for a basic intelligence course. These criteria are based on guidelines provided in the Law Enforcement Analytic Standards (2012) and the Minimum Criminal Intelligence Training Standards (2007) published by the US Department of Justice Global Justice Information Sharing Initiative. Individuals who complete this Program meet the training requirement for IALEIA's Professional Certification Program. Together, these courses have been added as an accepted Program and is listed at
www.ialeia.org/accepted_classes.php
. Additional information about the certification program can be found on IALEIA's website at:
www.ialeia.org/certification_process.php
.