Past Presentation Archive
The Department of Professional Counseling facilitates multiple professional development opportunities throughout the year on a wide variety of counseling-related topics. This page contains many of our past presentation recordings which are available for viewing at any time. Please note that watching the videos through this page does not qualify for continuing education hours.
For more information on upcoming offerings, including live events and home study programs, please visit the Continuing Education & Professional Development website.
Professional Development Program
Racial Justice Education Series
From Our Own
The purpose of the Counseling Alumni Connection's "From Our Own" Presentation Series is to share knowledge of specific areas of expertise and a wide variety of subject matter for the personal and professional development of mental health practitioners and students of counseling related fields. The series also provides a forum for advancing the field of counseling and adds to the body of knowledge by educating relevant audiences on current counseling related topics. Presentations are conducted by Department of Professional Counseling alumni.
Current Topics in Counseling Conference
The Current Topics in Counseling Conference is facilitated by the Counseling Alumni Connection. The purpose of this event is to provide timely and important information relevant to the counseling field through an immersive full-day of presentations.
2020
2019
2017
Contact Information
Office Location
Monmouth Park
Corporate Center
Directions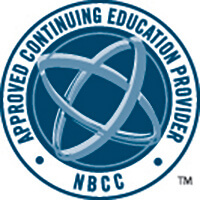 NBCC Approved
Monmouth University Department of Professional Counseling has been approved by NBCC as an Approved Continuing Education Provider, ACEP No. 4242. Programs that do not qualify for NBCC credit are clearly identified. Monmouth University Department of Professional Counseling is solely responsible for all aspects of the programs.