Monmouth University
Current Topics in Counseling Conference
On November 16, 2019, the Department of Professional Counseling's Counseling Alumni Connection (CAC) sponsored their third annual counseling conference on Monmouth University's main campus.
The conference attracted over 120 attendees from in and outside of the university. Dr. Diana Hulse, EdD, LPC, NCC, who was honored as one of four inaugural fellows in the American Counseling Association in 2004, was the keynote speaker. Her address focused on the necessity of interpersonal relationships to thrive in the digital age. Workshop presenters throughout the day consisted of Monmouth faculty members, and other professionals in the field.
Presenters spoke about a variety of topics, including working with personality disorders, ecotherapy, neuroscience, clinical ethnography, the impact of extreme over achievement on adolescents, and integrative medicine.
At this year's "Lunch 'n Connection" attendees had the opportunity to network with nine mental health agencies and meet with our keynote speaker. The luncheon also showcased four student research poster presentations. These presentations demonstrated the impactful research collaborations between our students and faculty within our department.
Please continue checking this website or our continuing education website for more information about the upcoming 2020 conference.
WORKSHOP PRESENTATIONS AND MATERIALS
Please use the links below to download & print workshop materials and watch workshop sessions from some of our 2019 presenters.
Keynote Address
The Necessity of Interpersonal Relationships to Thrive in the Digital Age: A Call to Action for the Counseling Profession presented by Diana Hulse, EdD, LPC, NCC
---
Effective Techniques for Counseling Individuals with Personality Disorders
presented by Alan Cavaiola, PhD, LPC, LCADC
---
Nature is Nurture: Counseling and the Natural World
presented by Megan Delaney, PhD, LPC and Kristen Huber, MA, LPC, NCC
---
Changing Minds: Using the Science of Perception in Treatment
presented by Gary Handler, PhD, LPC, NCC, ACS
---
The Impact of the Extreme Achievement Orientation on Adolescent Mental Health
presented by Kathleen Grant, PhD, LAC, NCC
---
Why Integrative Medicine and the Philosophy of Traditional Healing Can Save the US Healthcare System
presented by Belinda Anderson, PhD, LAc
---
Becoming a Clinical Ethnographer: Transforming Stories of Suffering into Meaning and Purpose
presented by Carol Veizer, MA, LPC, ACS, NCC
---
COUNSELING ALUMNI CONNECTION

This conference is facilitated by the Department of Professional Counseling's alumni organization, Counseling Alumni Connection (CAC).
The purpose of the CAC is to keep post-graduate students connected to their academic community and invested in the field of counseling through the promotion of professional and personal development. Post-graduate students will be encouraged to participate in a number of sponsored workshops and trainings, open roundtable discussions, community outreach events, and networking opportunities held on and off campus.
For questions please contact:
Lisa Himelman, Director of Professional Development and Special Projects

732-923-4572 or lhimelma@monmouth.edu
---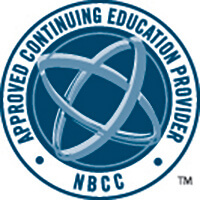 Credentialing Information
For LPCs/LACs:
Monmouth University Department of Professional Counseling has been approved by NBCC as an Approved Continuing Education Provider, ACEP No. 4242. Programs that do not qualify for NBCC credit are clearly identified. Monmouth University Department of Professional Counseling is solely responsible for all aspects of the programs.
For Social Workers:
In accordance with New Jersey Administrative Code 13:44G-6.4(c)5, Social Workers may obtain continuing education from courses and programs offered at a regionally accredited institution.
For NJ Alcohol and Drug Counselors:
In accordance with New Jersey Administrative Code 13:34C-5.4(b)1, Alcohol and Drug Counselors may obtain continuing education from courses or programs approved by the National Board for Certified Counselors (NBCC).
*For Certification Board Inc. and DCA – Marriage and Family Board credentials, the CTCC 2019 renewal number is 41111619REC6.
Please note: Credit requirements and approvals vary by state board regulations. It is the responsibility of the attendee to determine what providers/programs their licensing board accepts.
If a participant would like to express a concern about their experience with Monmouth University Department of Professional Counseling, they may call or email Jessica Burkholder at 732-571-3570 or jburkhol@monmouth.edu. Although we do not guarantee a particular outcome, the participant can expect us to consider the complaint, make any necessary decisions and communicate with the participant within one week.