Designed for students grades 6-12
Monmouth University's Computer Science and Software Engineering department proudly hosted the return of Summer Tech Camp this past July. Developed by faculty members of the University's School of Science, this week-long experience provided advanced learning in computer skills, encouraged teamwork, and promoted creative thinking for middle and high school students. Activities included Web & Mobile App Creation, Robotics, Computer Animation, Gaming and Movie Creation. Individualized instruction and project-based activities encouraged students to collaborate while designing and developing various projects. From programming their own robot, to experiencing lunch in the University's dining hall, the students thoroughly enjoyed their week at Monmouth University!
Next year, we hope to expand the program to include even more advanced computer science activities and encouraging campers to return to Monmouth for another summer of learning and fun.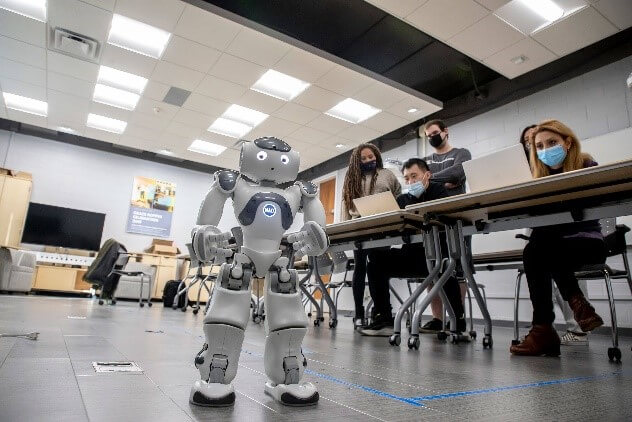 Registration Opens Spring 2024