Transfer Students have numerous opportunities to get involved during their time at Monmouth University. Participating in activities and programs allows transfers to build valuable experience and advance their career and post-graduation plans.
Get Connected
We're dedicated to creating a digital community for all of our transfer students. Whether you're a prospective student exploring Monmouth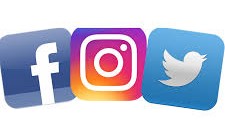 University, a current student, or an alumni, we encourage you to join in the conversation. Our social networks highlight transfer student success stories, chances to get involved on campus, scholarship opportunities, ways develop your career preparation, and much more.
Connect with us on Twitter, Instagram, and our Accepted Student Facebook group.
Tau Sigma National Honor Society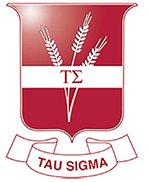 The Tau Sigma Honors Society recognizes and promotes the academic excellence and involvement of transfer students. This organization provides great opportunities for transfer students to develop leadership experience and get involved with community service.
Candidacy for membership in the Monmouth University chapter of Tau Sigma requires:
Completion of at least one year at a prior institution.
At least a 3.5 grade point average or placed in the top 20% of all incoming transfer students during the first term at Monmouth University.
Please contact Chrissy Schopf for more information on Monmouth University's Tau Sigma Chapter.
National Transfer Student Week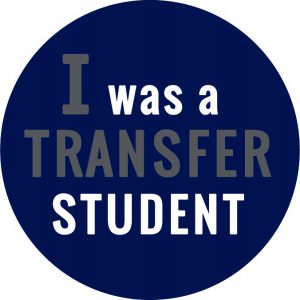 The National Transfer Student Week awareness campaign was designed to recognize the significant contributions transfer students bring to schools across the nation.
National Transfer Student Week takes place from October 17th – October 23rd, 2021. Please mark your calendar and plan to join us for activities, giveaways, and other exciting ways to celebrate Monmouth University's amazing transfer student population. Check our social media feeds for updated information and share your experiences with the #TransferStudentWeek hashtag.
Programming & Student Activities
Transfer students have myriad opportunities to get involved on campus.  Transfers can also explore the many student clubs and activities, study abroad opportunities, and service-learning programs.
The Transfer Services Office is always available to discuss different options, so please don't hesitate to reach out.