SRF Suicide Prevention Research and Training Project

Mission and Purpose
The School of Social Work at Monmouth University has created the SRF Suicide Prevention Research and Training Project. Suicide prevention is a critical topic and point of focus with several key populations, including but not limited to youth, veterans, and adults.
The SRF Suicide Prevention Research and Training Project will focus on the following areas of activity:
Training on suicide prevention in collaboration with the Mental Health Association of Monmouth County;
Ongoing curriculum and program development for schools, colleges, and other professional disciplines;
Strengthening interdisciplinary partnerships to promote suicide prevention and awareness;
Research for evaluation and original discovery in suicide prevention, intervention and postvention;
Preparing students and professionals as future employees with an awareness of suicide prevention resources and to act as advocates in their workplaces and communities;
Collaboration with other community partners at the local, state, and national levels.
Dissemination of research to create best practice models.
Your participation with this Project is essential, and there are a number of ways you can become involved:
Help disseminate information about the Project's activities
Donate to support the Project financially
Please contact Dr. Robin Mama, Dean of the School of Social Work if you would like to help get information out about the Project.
Dr. Mama can be reached at rmama@monmouth.edu or at her direct office line, 732-571-3607.
Information on Suicide
Online Resources
Read an Overview of the SRF Suicide Prevention Project Conference
The following information is available as downloadable Acrobat PDF files.
Clinical Training Opportunities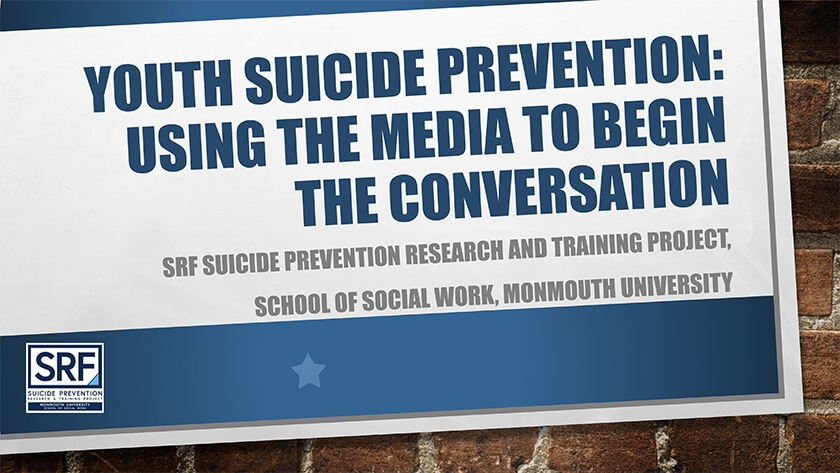 SRF Suicide Prevention Research and Training Project is working on hosting more trainings in the near future. Check back here for updates!"
If you would like to request a training for your school/organization, or just have any questions or concerns, please email us at stfsuicidepreventjon@monmouth.edu
NEWS
Monmouth University Works to Prevent Suicide by Strengthening Community Infrastructure
September 6, 2018
Donate to Suicide Prevention
If you would like to donate, please make your check to Monmouth University and designate SRF Suicide Prevention Research and Training Project in the memo line of your check. All donations are tax deductible to the extent allowed by law.
Your financial contribution can be mailed to:
Monmouth University
School of Social Work
McAllan Hall
400 Cedar Avenue
West Long Branch, NJ 07764
You can also donate through our online Giving form. Please be sure to type SRF Suicide Prevention Research and Training Project in the Gift Designation field.
---
Past Event: Suicide Prevention Benefit Concert
The Lords of 52nd Street:
Legends of the Billy Joel Band
December 8, 2017 | Pollak Theater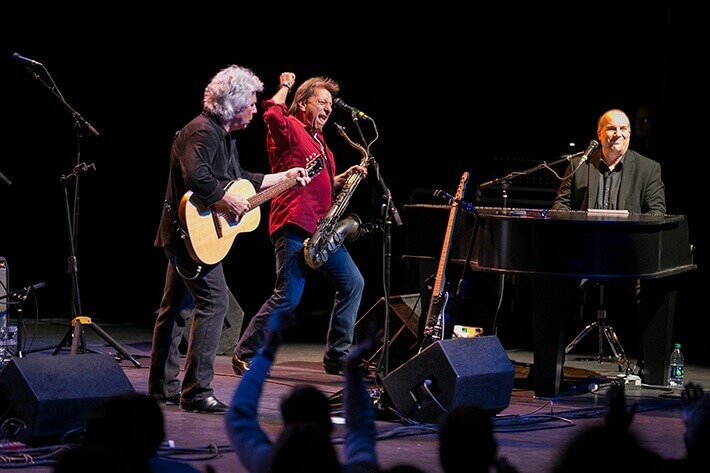 Thank you for a wonderful evening!
If you are interested in supporting our work, please Make Your Contribution Today.
If you are interested in learning more about what the SRF project is all about, please contact Michelle Scott, Ph.D., at srfsuicideprevention@monmouth.edu
---