Monmouth Magazine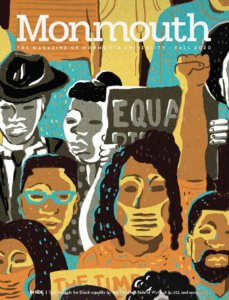 In this issue: The struggle for Black equality; the dark side of WeChat; the good, the bad, and the ugly about the Electoral College; the marketing of social justice; popular student hangouts through the years; and more.
How the chat app turned "mega-platform" has become China's ultimate tool for authoritarianism and censorship.
A Q&A on the civil rights movement, Black Lives Matter, and the ongoing fight for Black equality.