The Linda Grunin Simulation Lab and Learning Center
The Linda Grunin Simulation Lab and Learning Center, a joint partnership between Monmouth University and Monmouth Medical Center, is located at the Monmouth Graduate Center (Monmouth Corporate Park), and provides state-of-the-art training to practicing healthcare professionals and students of various healthcare disciplines.
The 7,000-square-foot, state-of-the-art complex provides hands-on learning in a realistic simulation environment with high-tech mannequins and equipment. It includes four high-fidelity simulation suites (Medical-Surgical/Intensive Care Unit, Pediatrics, Maternity, & Operating Room) with attached observation rooms for training with computerized manikins in simulated real-life settings, six standardized patient exam rooms for Objective Structured Clinical Examinations (OSCEs), and learning management system that captures audio, video, and simulator data. The lab design and equipment incorporate the latest technology and best practices in simulation learning.
Our Services
On-site clinical learning opportunities in a realistic, safe practice environment
Simulation Learning:

Evidence-based patient scenarios
High-fidelity simulators
Standardized patients
Objective Structured Clinical Examinations (OSCEs)
Labor and Delivery Suite with Gaumard's birthing Victoria and neonatal Super Tory
Operating Room with Laerdal's SimMan3G
Pediatric Room with Gaumard's Pediatric HAL
Medical-Surgical/Intensive Care Unit room with Laerdal's SimMan3G
Exam Room for Objective Structure Clinical Examinations (OSCEs)
Rowena Curva, M.S.N., APN, FNP-C
Director, Linda Grunin Simulation Lab and Learning Center
Email: rcurva@monmouth.edu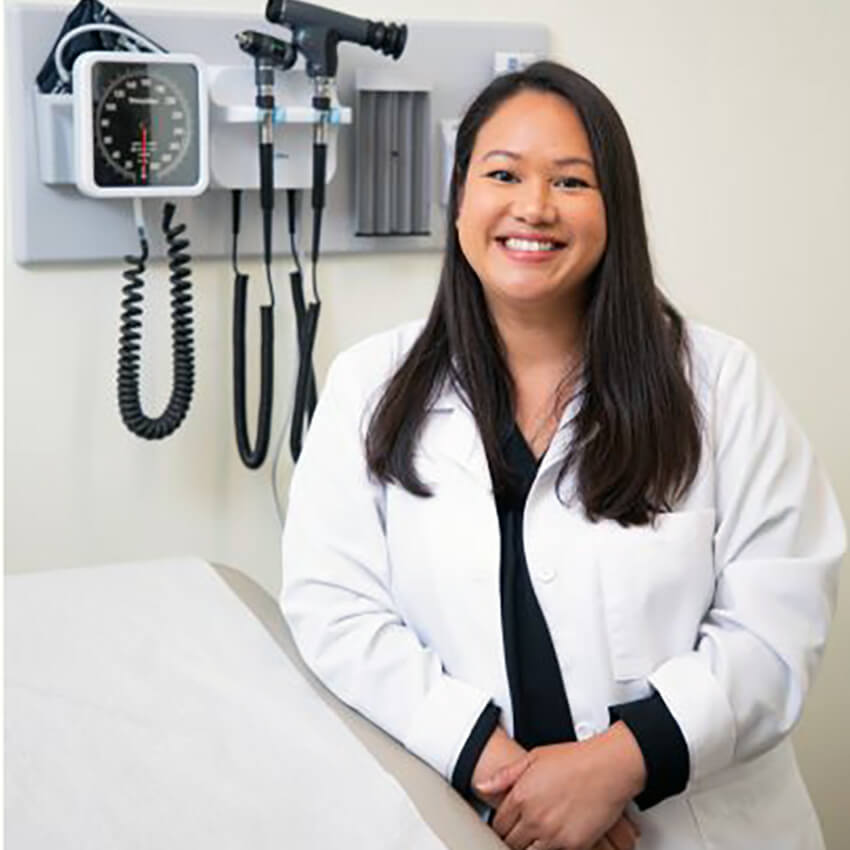 Violet Kramer M.D., FCCP
Medical Director of Simulation, Critical Care Medicine/Pulmonary Disease, Monmouth Medical Center
Our Location
Located in the Monmouth Graduate Center at Monmouth Corporate Park
185 NJ-36 Building C
West Long Branch, NJ 07764