United Nations Activities: February 2021
This Month's Theme: Reduced Inequalities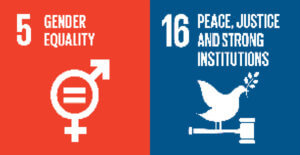 Women and Gender (Theme)
February 4 (Event): Web Talk "In Small Places, Close to Home" Exploring Eleanor Roosevelt's UN Legacy (Organized by UNA-NY)
Time: 6:00 p.m. (New York)
February 11 (Event): Virtual Summit: Women of the Diaspora. Economic Equity (Organized by ARDN)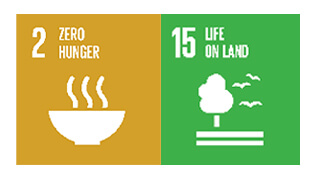 Environment (Theme)
Report: Global Climate Litigation Report (2020)
Summary:: The UNEP Global Climate Litigation Report: 2020 Status Review provides an overview of the current state of climate change litigation globally, as well as an assessment of global climate change litigation trends. It finds that a rapid increase in climate litigation has occurred around the world. In 2017 there were 884 cases brought in 24 countries. As of July 1, 2020, the number of cases has nearly doubled with at least 1,550 climate change cases filed in 38 countries. This growing tidal wave of climate cases is driving much-needed change.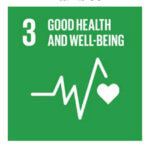 Health and Wellness (Theme)
February 5 (Event): World Interfaith Harmony Week Dialogue: Transforming Crisis and Grief into Hope and Action (Organized by the Tzu Chi Foundation)
Time: 10:00 – 11:30 a.m. EST
RSVP: Send Email to steve_chiu@tzuchi.us
Event Link: Call in at Call in at http://bit.ly/FaithHopeAction
Justice and Social Equality (Theme)
February 4 (Event): Childhood After Atrocity Crimes: Hope for Peace, Dignity and Equality (Civil Society Briefing)
Summary:: The briefing will examine the approaches taken to support children who survived the Holocaust and will consider how these approaches contributed to models adopted for contemporary practice for working with young people who have survived atrocity crimes.
Time: 11 a.m. – 12:30 p.m. EST
Link: RSVP Online
February 8 -17: 59th Session of the Commission on Social Development
Priority Theme:: Socially just transition towards sustainable development: the role of digital technologies on social development and well-being of all.

Due to the coronavirus-induced digital divide, almost half of the world's population has been denied the opportunity to study, communicate, work, shop, and participate in the full scope of modern life, along with almost half a billion learners who are affected by the closure of schools.
COVID-19 has demonstrated the importance of the benefits of connectivity within digital technology while exacerbating inequalities. This two-week annual conference of the UN Commission will assess how digital technology can be utilized to support human development, more than ever before.
During this period, the UN Department of Economic and Social Affairs will launch its World Social Report.