Master of Social Work (MSW)
Put your passion for helping people and creating change to work with a Master of Social Work degree from Monmouth University.
Our mission is to prepare graduates for professional social work practice that embodies social work values and strives to secure Human Rights by advancing social, economic, and environmental justice for vulnerable populations in a diverse and increasingly interdependent world.
Our nationally recognized 54-credit MSW program will provide you with the theoretical knowledge and field experience you need for professional social work practice in a wide range of settings, from schools and hospitals to mental health and correctional facilities. The MSW program at Monmouth University offers you the opportunity to:
Secure social and economic justice, advance human rights, and improve the quality of life of vulnerable families, individuals, organizations, and communities locally, nationally and globally
Practice with families and children, and international and community development
Work in an extensive set of domestic and international field opportunities
Provide access to multiple opportunities including applying to become licensed social workers and licensed clinical alcohol and drug counselors
You'll learn from faculty members who are accomplished scholars and whose teaching is informed by continued practice, and will proceed through the program with a tightly knit group of peers. Our classes are strictly enrollment capped, keeping class sizes manageable and fostering interaction and discussion.
The M.S.W. Social Work application deadline is July 15 for Fall start only. View Program Application Requirements.
Nationally Ranked Program
The Master of Social Work program is recognized by the U.S. News & World Report for best graduate social work programs.
Accreditation
The MSW program is fully accredited by the National Council on Social Work Education.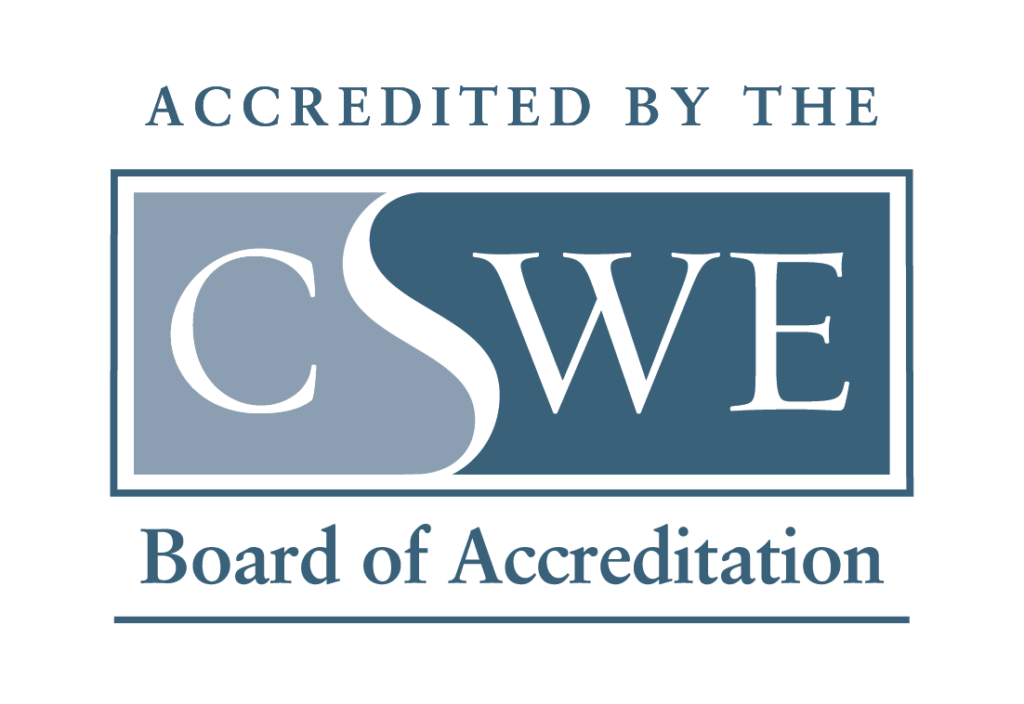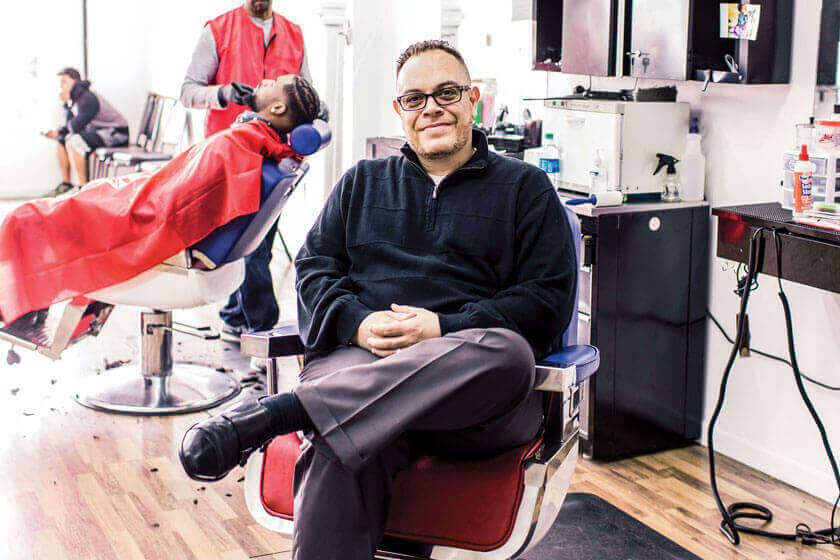 A Cut above the Rest
MSW graduate David Perez '17 and the Long Branch Library are making an impact on youth literacy through the Fade to Books program.
Read about his efforts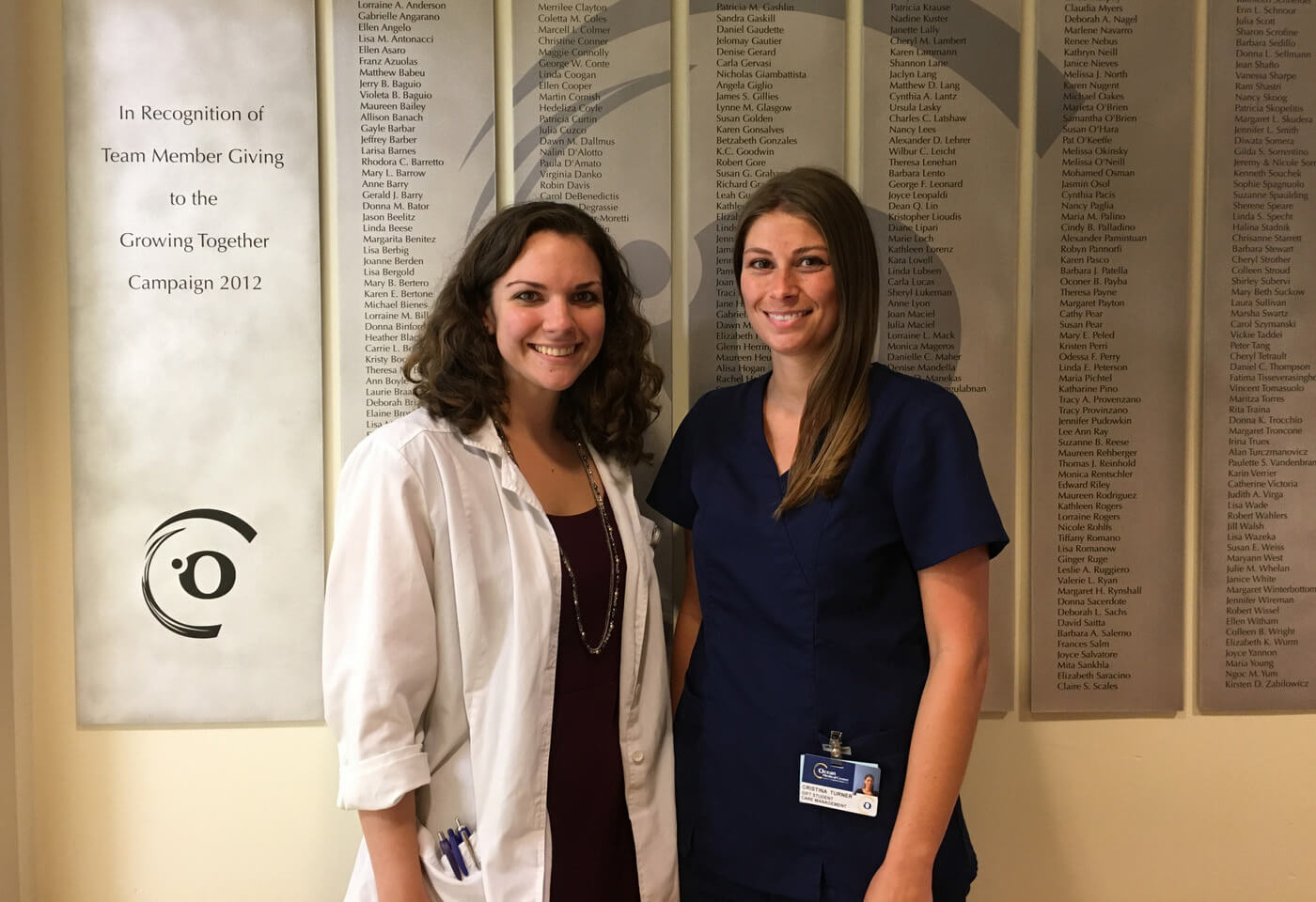 "While working with Meridian Health I have discovered how important it is to advocate for your clients. Monmouth's School of Social work has given me the knowledge and confidence to work together with clients and family members during and after their hospital stay". – Kathleen Finch
Students getting immersed in the culture during an International Community Development field trip in Bangladesh.
Students showcasing elements that were part of the 40th anniversary of the Department of Social Work at Monmouth University.
Cohort Model
Monmouth University's MSW curriculum follows a unique cohort model ensuring you will progress through our program with a close-knit group of peers with whom you will most likely keep in touch throughout your career. Your specific course sequence will depend on your specialization, full- or part-time status, and whether you are a regular 54-credit student or a 30-credit advanced standing student.
Your MSW can be completed in the following ways:
Full-time, 54 credits in 2 years or full-time, Advanced Standing 30 credits in 1 year
Part-time, 54 credits in 3.5 or 4 years; part-time, Advanced Standing 30 credits in 2 years
Dr. Michael Cronin's research interests and publications are in international social work, health care and social policy, disaster management, social gerontology, international humanitarian law, cultural competence, and diversity. He's also a Main Representative of the International Federation of Social Workers at the United Nations in New York.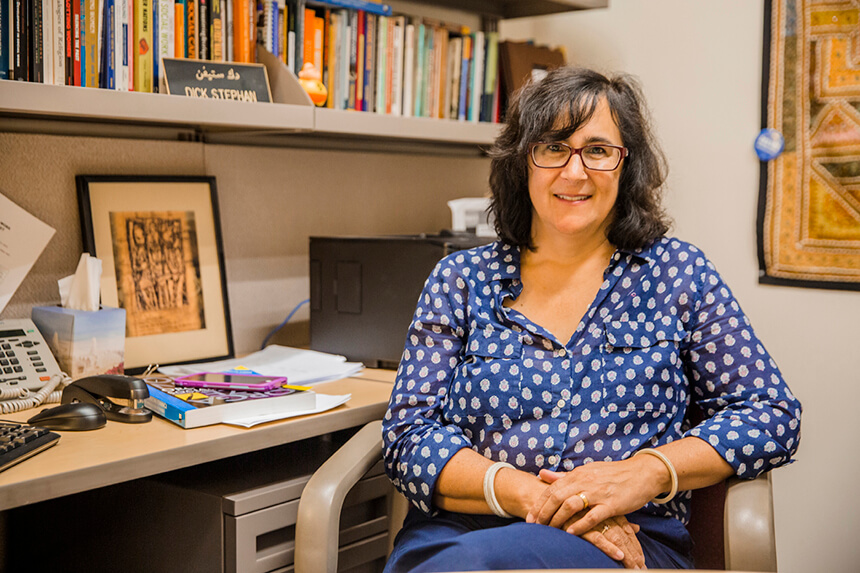 Dr. Anne Deepak's areas of research interest are in the delivery of diversity and social justice content in social work education, the application of a postcolonial feminist social work perspective to global social problems, and the dynamics of Global North-South partnerships.
Dr. Carolyn Bradley helps coordinate the LGBT Older Adult project, a joint initiative of the School of Social Work and the Unterberg School of Nursing & Health Studies.This project is dedicated to the investigation of how aging is impacted by the intersectionality of sexual orientation, stigma and minority stress. It also provides opportunities for bachelor and master level students to work with faculty to gather data from consumers and providers on aging issues within the LGBT community.
2015 marked the 40th anniversary of the Social Work Department at Monmouth University. The anniversary PDF has additional faculty highlights along with program details plus student and alumni testimonials.