Clinical Practice with Families & Children
The Clinical Practice with Families and Children (CPFC) specialization will teach you how to work with a variety of different populations of individuals and families at risk in ways that facilitate their empowerment.
Through a selection of strengths-based approaches, the specialization addresses family- and child-focused concerns across a level of need spectrum from poverty and homelessness to communication and interpersonal counseling.
Students choosing the CPFC specialization have a variety of practice settings to choose from, such as school social work, mental health settings, child abuse prevention, family and child centered clinical practices, and substance abuse settings.
There are three CPFC specialization courses:
SW 605 Advanced Social Work Practice with Families
SW 645 Seminar in Advanced Family Practice
SW 665 Advanced Practice with Children
The sequence of these courses will prepare you for advanced social work practice with individuals, couples, families and groups, as well as macro practice in advocacy and family centered policy. These courses will help students concurrently taking their field practicum apply techniques and intervention strategies learned in the classroom to their internships.
SW 665 Advanced Practice with Children was featured in the Journal of Teaching in Social Work as an exemplary graduate course.
Field Placements
As a student in the CPFC specialization, you'll have the opportunity to apply your classroom learning to a field placement geared specifically to your chosen specialty.
Many direct-practice roles are available including counseling in school-based programs and in non-traditional schools, working as a family therapist, counseling in hospitals and specialty healthcare facilities, counseling in addiction recovery programs, counseling in therapeutic nursery schools with post trauma children and their families, and more.
Internships are available locally, all over the State of New Jersey and in the Philadelphia and New York City areas.
For more information on our MSW specializations, please see the curriculum charts, sequence charts and graduate student handbook.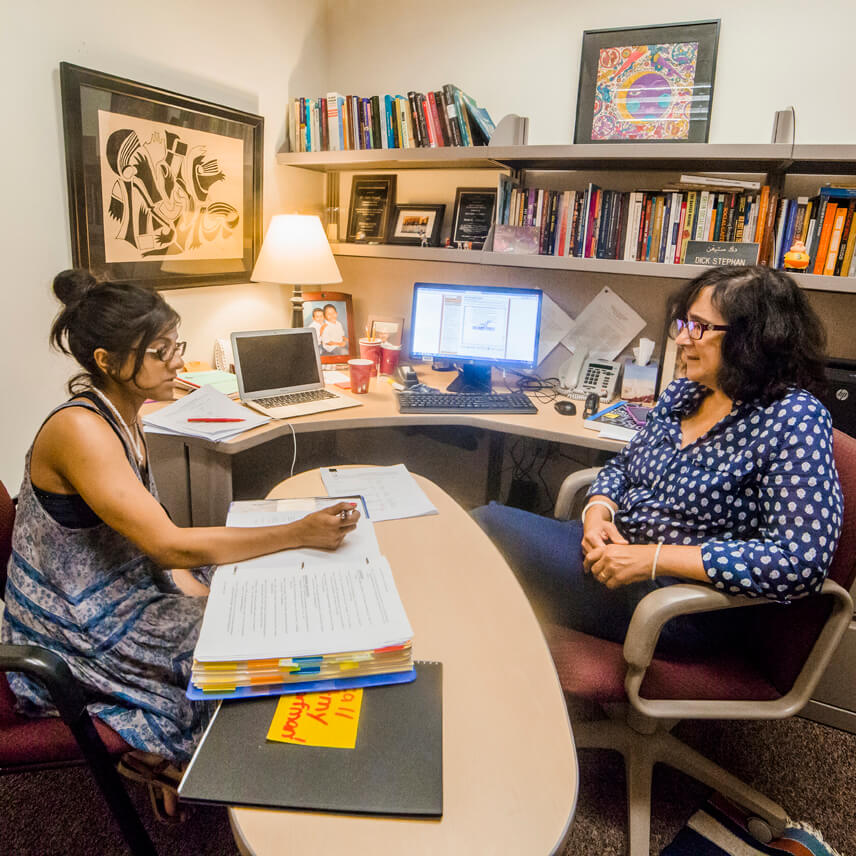 Curriculum & Sequence Charts / Student Handbook
Sequence charts to be used for advising purposes only. Our program is a cohort model. It is important to follow the course sequence that applies to the cohort with which you entered. If you do not progress according to that course sequence, you may need to wait a year before being able to resume classes.