About the Program
Communication is everywhere, and in this rapidly changing global environment, we need ethical, persuasive, bold, diverse, and critical communicators who can wear many hats and are ready to help change the world. The Communication Studies cluster offers a well-rounded, flexible curriculum that teaches you to evaluate, design, integrate, present, and implement messages in order to solve problems in the real world. You will develop skills in speaking, writing, persuasion, performance, public advocacy, and digital storytelling while exploring electives in public relations, journalism, and media studies and production.

The jobs of today and tomorrow need people who can think creatively, work collaboratively, and argue persuasively. The Communication Studies curriculum prepares you to meet these challenges anywhere your interests take you.
Core Courses
Interpersonal Communication
Rhetoric and Persuasion
Business and Professional Communication
Student Outcomes
You will gain empowering leadership and relationship-building skills that can apply to management, leadership, media, human resources, and research jobs in nonprofit, government, education, and corporate settings. Take your learning beyond the classroom as you work directly with community partners and build valuable connections.
Undergraduate Research & Internships
Put your classroom knowledge into practice by getting involved with student-run clubs and organizations. CommWorks (Students Committed to Performance) provides opportunities to use performance as a means to transform, educate, entertain and empower audiences. The Monmouth Oral Communication Center (MOCC) offers peer-coaching to Monmouth students looking to improve their oral presentation skills.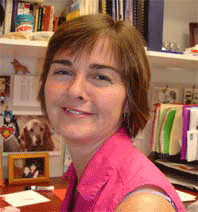 Lorna Schmidt
Director of Advising
Communication
Plangere Center, 225