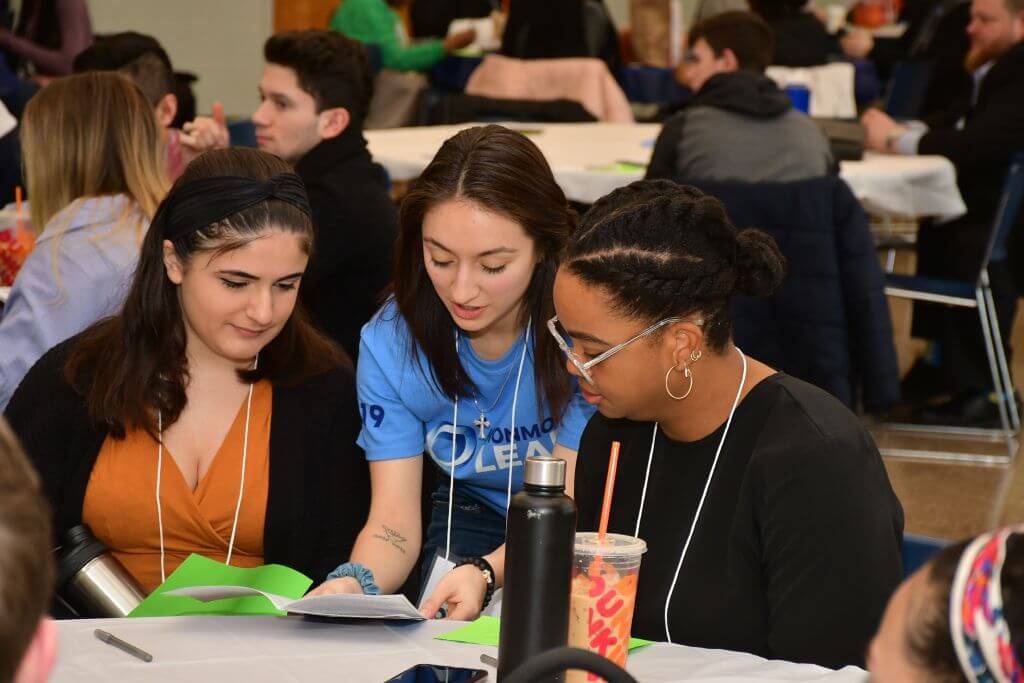 Leadership Programs
The Office of Student Engagement coordinates a variety of leadership programs and initiatives for the Monmouth University community. We feel it is important for students to gain leadership skills to enhance both their personal and professional lives. Our office coordinated the following leadership programs:
Leadership Workshops and Conferences
Student Involvement Fairs (Fall and Spring)
For more information, please contact the Office of Student Engagement at 732-571-3586.