Fall 2017
Table of Contents
Student Spotlight: Jenna Intersimone
Monmouth alum celebrates marathon accomplishment
Jenna Intersimone, a 2013 Monmouth University graduate, successfully ran the New York City Marathon earlier this month. Though a runner since high school, she said this race was her "first crack at running these kinds of distances."
Commitment, she said, was her biggest takeaway from the experience. "I truly believe that anyone can run a marathon if they choose to take the time to log long runs and stick to their training plan. I have met marathon runners of every lifestyle, age and career, and regardless of what their schedule was, all of them chose to make sacrifices for their training every day and this is what took them directly to the finish line," she said.
And she credits Monmouth University with helping shape who she is today.
"My four years at Monmouth were, without a doubt, some of the best years of my life. I met lifelong friends who I see on a consistent basis today, worked with professors who are experts in their fields, lived at the beautiful Jersey Shore, joined tons of fun and enriching clubs and organizations and was granted opportunities that many of my friends who went to larger schools didn't receive. Most importantly, Monmouth helped me grow into the person I am today," Intersimone said.
Intersimone currently works for the USA Today Network New Jersey newspapers the Courier News and the Home News Tribune, as well as our website MyCentralJersey.com, as a travel columnist, food writer, engagement editor, social media editor and web producer.
Remembering Prescott Evarts
Community celebrates beloved Professor Prescott Evarts after his passing in August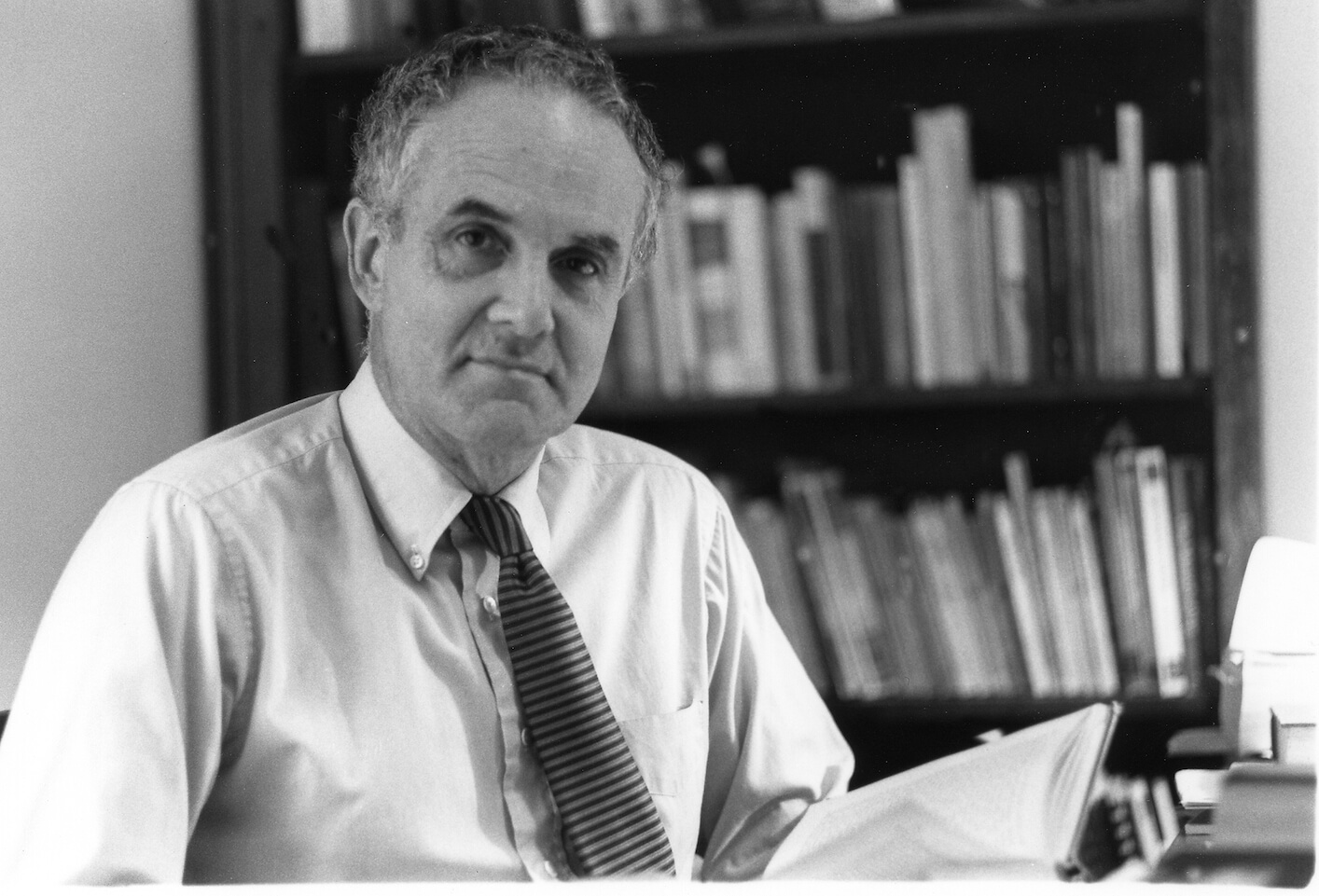 It's been just a few months since the Monmouth community had to bid farewell to beloved professor Prescott Evarts, who died this past August, after being at Monmouth for 51 years. Susan Goulding, chair of the English Department, called him a "dedicated teacher, mentor, colleague and friend" who was "instrumental in shaping the direction of Monmouth … particularly in our identity as a liberal arts institution."
"Generous, humorous, caring, and constant, he was for so many the "first face" they saw at Monmouth, and certainly the face they saw so steadily, and regularly. He was always eager for a conversation, not only about literature, but about movies, houses, running—anything and everything. He knew that the most cemented of relationships are not founded through the single grand gesture or the scheduled appointment, but through the day-in and day-out contact that let you know, over time, he will always be there. While his length of service is itself exceptional, it is not for that alone that we will remember him; it is for his grace of character and his grand example. We mourn his death, but we take comfort in knowing that he did what he loved, every day and thoroughly, his whole life: teaching, reading, writing poetry, running, working on his house, being with his family. A rich and model life, with pleasure, joy, and love," Goulding wrote of Evarts in a tribute in the alumni magazine.
Psychology at the Safari
Students get true hands-on animal experience, thanks to agreement with Six Flags Safari.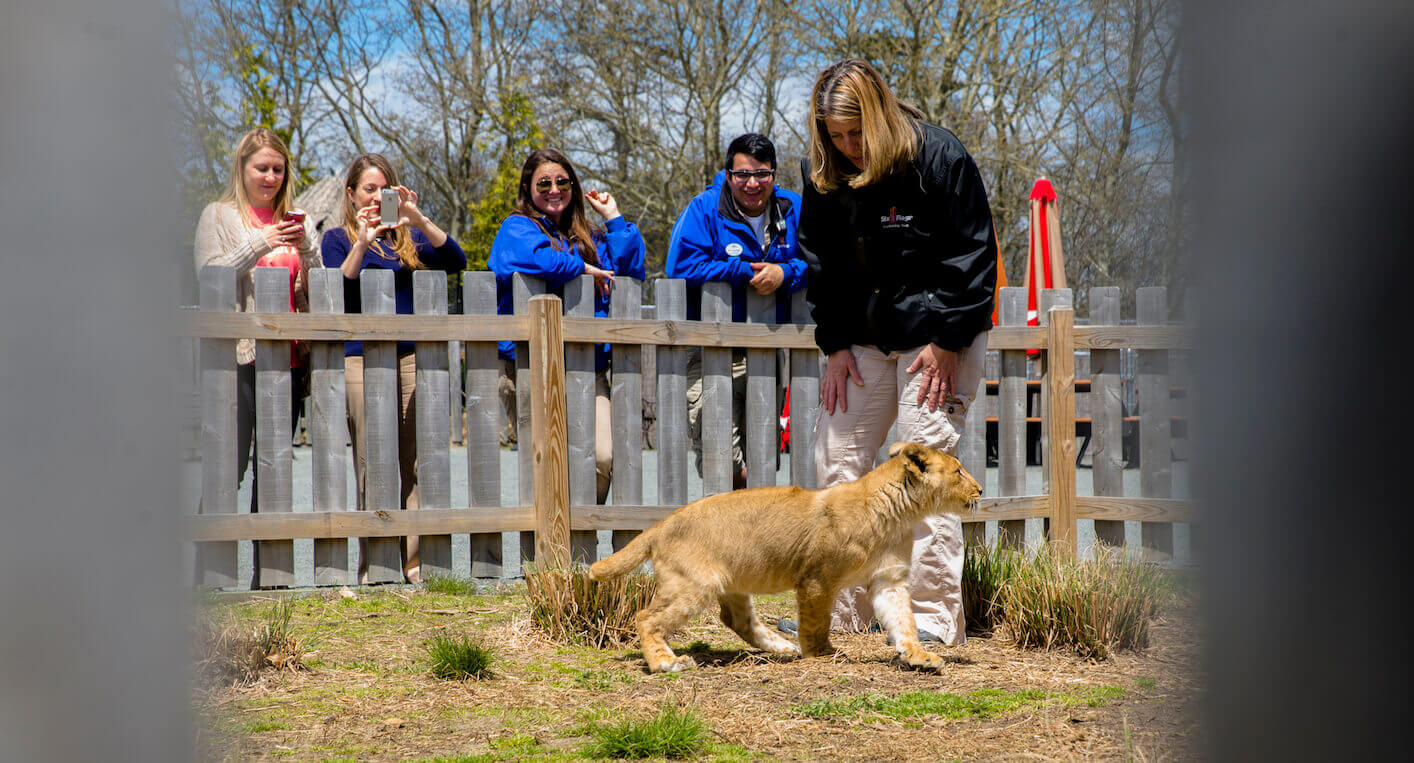 As part of an exclusive affiliation with Six Flags Safari, Monmouth University students who are enrolled in Field Experience in Animal Behavior receive first-hand experience in how psychological concepts and principles are applied to train animals to cooperate in their own caretaking. With over 1300 different animals at Six Flags Safari, students' experiences are diverse and span across a wide range of species. After watching demonstrations, students have supervised access to an approved selection of animals with the goal of gaining a deeper understanding of the psychological concepts.
The overall aim of the course is to educate psychology students about how the psychological principles of learning, behavior, and cognition are used by animal care professionals across a wide range of settings. The course is co-taught by assistant professor Dr. Lindsay Mehrkam and Six Flags animal trainers Staci Wheeler and Jacki Barnicle.
Welcoming Marlon James
Prolific writer joins Visiting Writer Series on April 9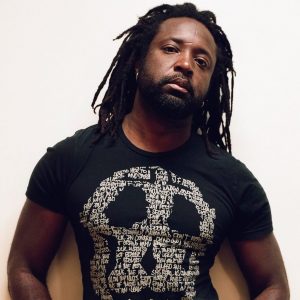 Marlon James, winner of the 2015 Man Booker Prize for Fiction, will join the ranks of other impressive invitees from Monmouth's Visiting Writers Series, a campus tradition since 2005. Each installment of the Visiting Writers Series features a lecture by the author, and often creative discussions and workshops.
Perhaps best known for his book A Brief History of Seven Killings, James was the first Jamaican author to win the esteemed award. His other works include, John Crow's Devil and The Book of Night Women, and his work has been anthologized in Bronx Noir, The Book of Men: Eighty Writers on How to Be a Man, as well as appearing in Esquire, Granta, Harper's, The Caribbean Review of Books, and more.
According to the Steven Barclay Agency, James was born in Jamaica in 1970, graduated from the University of the West Indies with a degree in Language and Literature and received a masters in Creative writing from Wilkes University in Pennsylvania. He resides in Minneapolis, Minnesota where he teaches English and Creative Writing at Macalester College.
"Marlon James is one of the most dynamic new voices in contemporary fiction. A Brief History of Seven Killings was one of the most ambitious, sophisticated, and exciting novels that I've read in recent years and I'm eager to hear James read here at Monmouth," said Assistant Professor of Creative Writing and English, Melissa Febos. "Another luminous feat of curation by our VWS!"
James will speak at the university on Monday, April 9, 2018.
Race Conference in Fifth Year
Successful Interdisciplinary Conference on Race held earlier this month.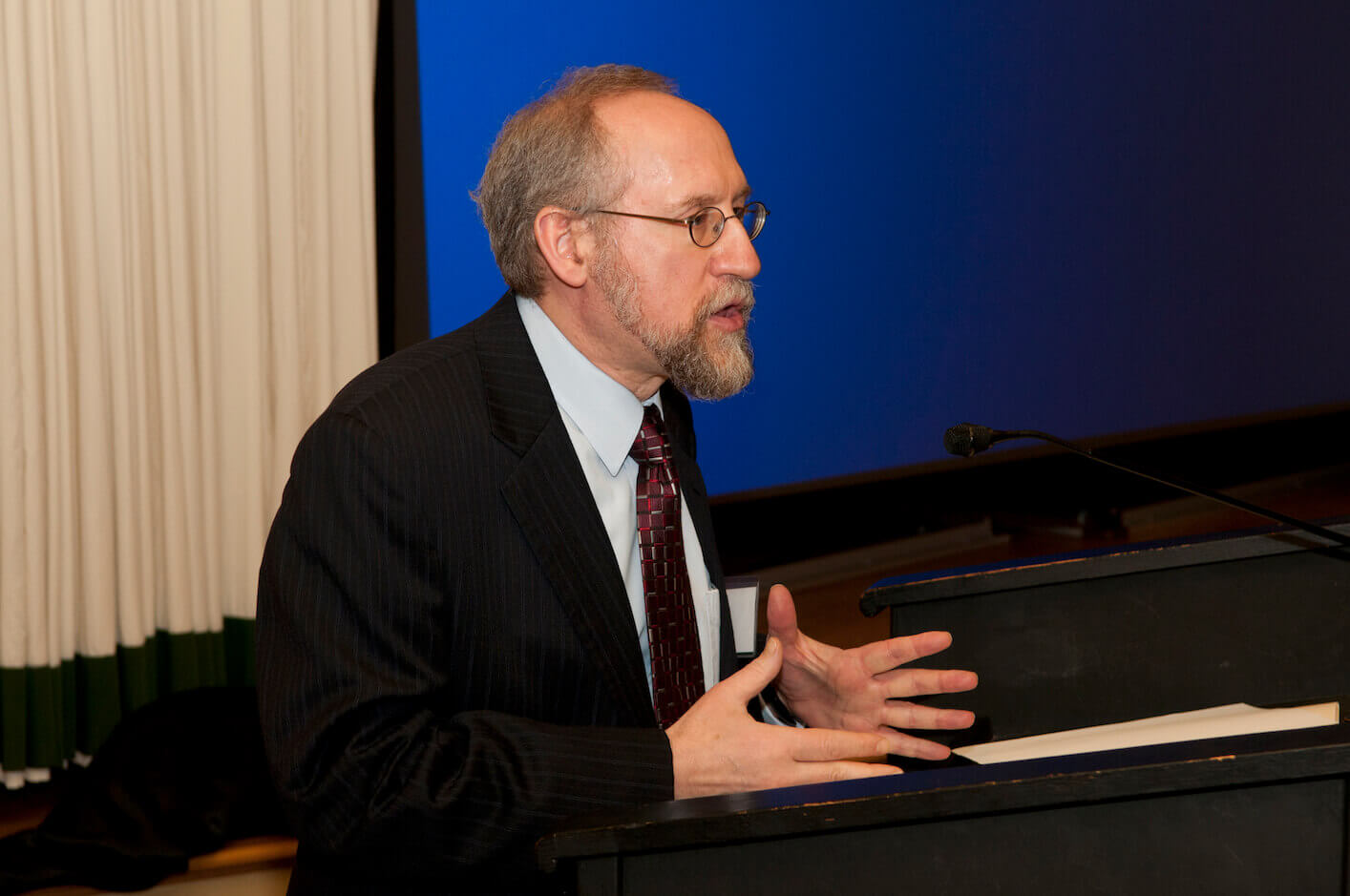 With the theme of "Exploring Race, Gender, and Leadership in History and Global Societies: Goals, Strategies, and Reconciliation" the School of Humanities and Social Sciences hosted the fifth biennial Interdisciplinary Conference on Race earlier this month. The purpose of this conference is to explore the different categories of leadership, the strategies of leaders, and the roles and achievements of leaders in various areas of human civilization including (but not limited to) politics, religion, education, culture, law, military, and medicine while contemplating issues related to race and gender.
The Monmouth University race conference was founded in 2008 by Dr. Julius Adekunle and Hettie V. Williams. This conference has brought together scholars from more than fifteen U.S. states, four continents, and twelve nations.
"I am very proud of my colleagues Drs. Hettie Williams and Julius Adekunle for organizing Monmouth University's Fifth Biennial Interdisciplinary Conference on Race. This is one of the Department of History and Anthropology's signature events. It brought an outstanding group of first-tier scholars to our campus, including: Jonathan Holloway, Elizabeth Higginbotham, Jennifer Scanlon, and Jondhi Harrell," said Richard Veit, Professor of Anthropology and Chair of the Department of History and Anthropology. "Their presentations focused on race, gender, and leadership in global societies. I found the presentations thoughtful and moving and I am glad that Monmouth was able to host this important event."
This year's keynote was Dr. Jonathan Holloway, Provost of Northwestern University. Other speakers included Dr. Jennifer R. Scanlon, Bowdoin College; Dr. Elizabeth Higginbotham, Professor Emerita of Sociology, University of Delaware; Jondhi Harrell, Executive Director, The Center for Returning Citizens, with appearance and events from other notable academics.