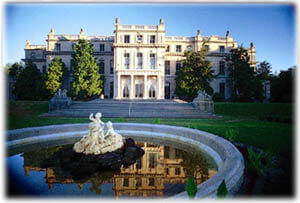 The Admission Process
If you are a prospective military student considering Monmouth University for your educational needs, your first stop should be the Graduate or Undergraduate Admission Office, depending on the degree program you intend to pursue.
Additionally, if you are still on Active Duty (and plan to remain so while studying at Monmouth), in a Reserve Component (except for IRR), or a member of the National Guard, we strongly suggest that you speak with your service's Educational Services Officer (ESO) or unit educational counselor prior to enrollment to explore funding and resource options.
If you are unsure of your ESO's contact information, please contact Monmouth's Office of Veteran Services at 732-263-5258.
The friendly and professional admission staff will help you learn about our academic programs, campus life, financial aid, and other essential information you'll need to know.
For information on undergraduate programs, contact the Office of Undergraduate Admission by sending an e-mail to admission@monmouth.edu or by calling 732-571-3456.
For information on graduate programs, contact the Office of Graduate Admission by sending an e-mail to gradadm@monmouth.edu or calling 732-571-3452.
In support of our military, Monmouth University is a member of the Service members Opportunity Colleges (SOC) program and gives credit for the Defense Activity for Non-Traditional Education Support (DANTES) program.
For questions regarding transferability of credit, to include credit for military service, schools, and experiences, please contact Transfer Services at 732-571-3588.
Additional Information