Graduate Cost and Financial Support
A Monmouth University education is an investment in yourself that will reward you for the rest of your life. We are proud to be able to help many students access the resources needed to make it happen.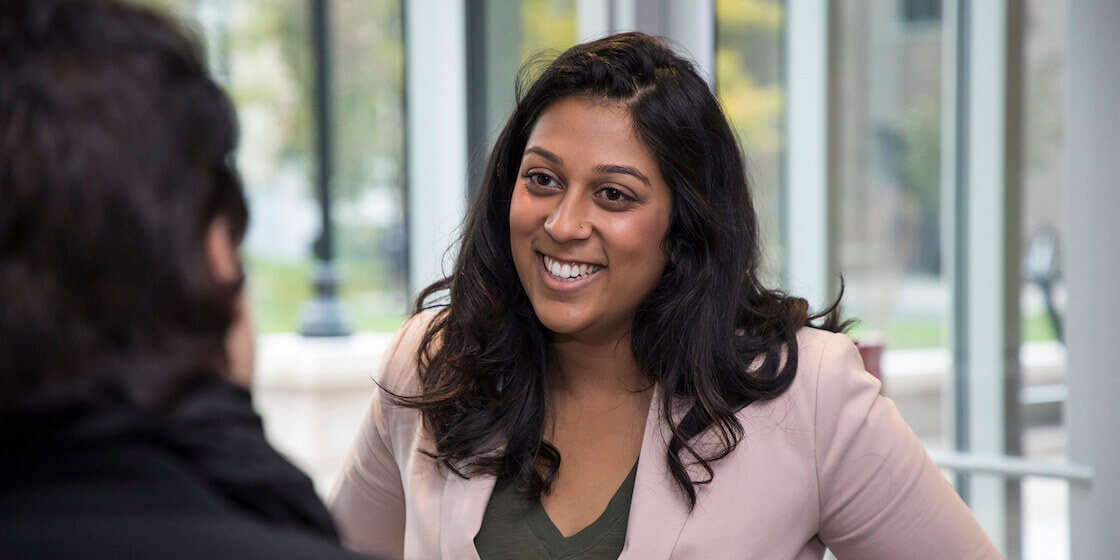 2023-2024 Tuition & Fees (9 months)
Application Fee
$60
Tuition
$19,710*
Miscellaneous Fees
$130
Comprehensive Fee
$752
Subtotal

$20,642
* Tuition for students in the SLP, PA, and Doctoral programs is $25,982 for one year of full-time study.
"I encourage students to take advantage of the assistantship program at Monmouth to gain experience with research and create options for a Ph.D. degree."
Parth Nilesh Kadakia, India
M.S. in Software Engineering
Estimated Living Expenses
(9 months)
2023-2024
Room / Board (Estimated)
$17,738
Books and Supplies (Estimated)
$600
Transportation (Estimated)
$3,500
Personal Expenses (Estimated)
$5,615
Health Insurance
$1,438**
Subtotal
$28,891
Estimated Grand Total
$49,533
Minus grant / scholarship
________
Amount to be covered through financial documentation
________
** This expense can be waived if the student shows proof that (s)he is enrolled in a health insurance plan that is comparable to that required by Monmouth University.