Master of Science in Computer Science
Whether you're considering computer technology, telecommunications, software design, or software development as a career, our cutting-edge curriculum will prepare you to be a leader in computing, software engineering, or information systems.
This 30-42 credit program (depending on prior academic preparation) is designed specifically for working adults, with convenient, flexible scheduling. Specialize your skillset by choosing from tracks in computer networks, databases and intelligent information systems, or security of computer systems and networks. Utilizing our high-tech on-campus computer labs, you'll receive a firm grounding in data structures and algorithms, computer networks, intelligent information systems, and databases.
Get individual faculty attention and become an effective team member within small classes in a community atmosphere. Explore internships and work experience that can be found at local high-tech companies.
Application deadlines for this program are May 1 for Summer, July 15 for Fall, and December 1 for Spring. View Program Application Requirements.
Program Director & Faculty
Jiacun Wang, Ph.D.
Email:
jwang@monmouth.edu
Phone:
732-571-4449
Presenting at Monmouth's Research Conference
Lotachukwu E. Onwumelu teamed with Yuxi Yang to explain T-Train project to the audience at Fifteenth Annual School of Science Student Research Conference, 2016.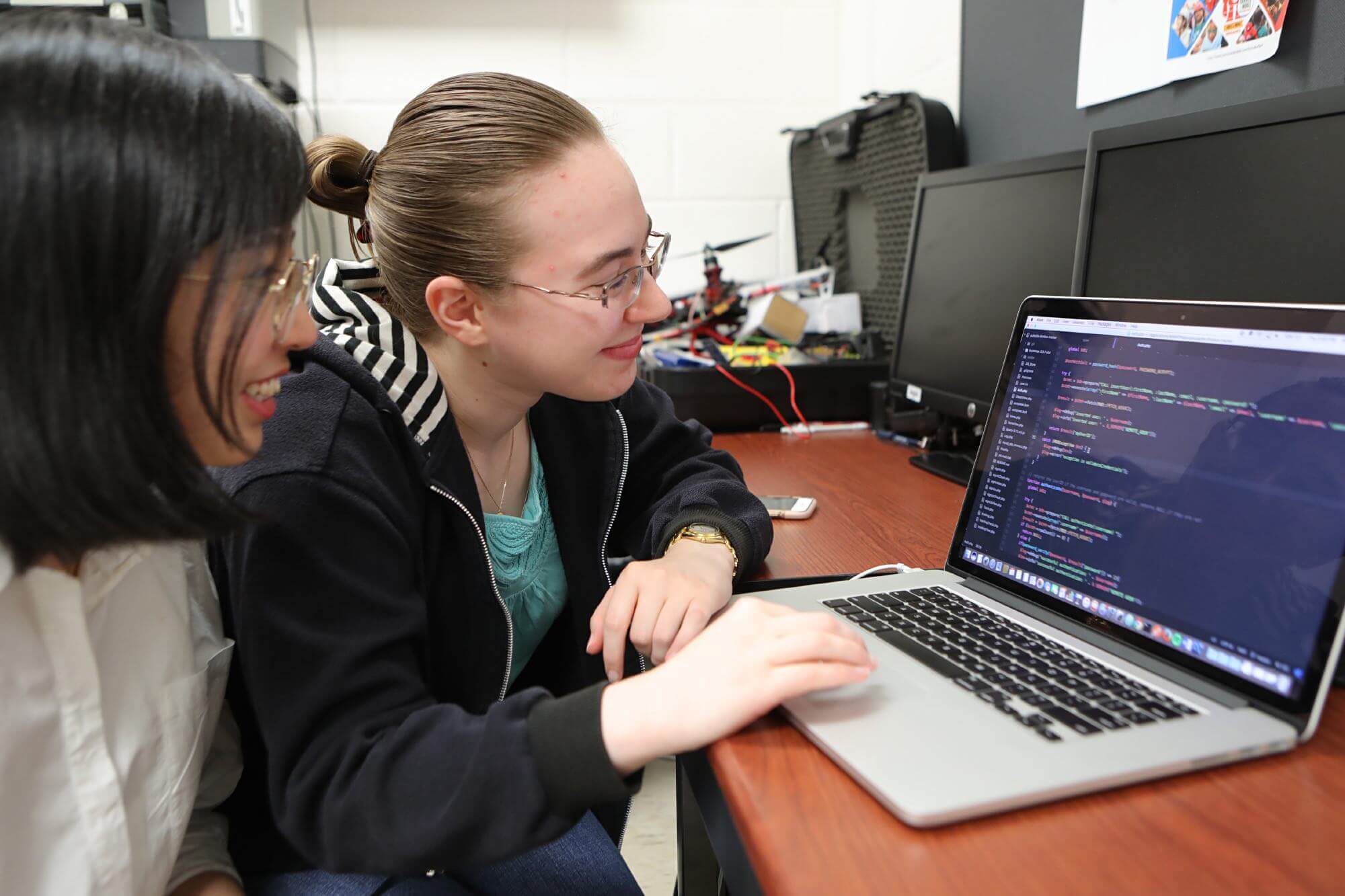 Graduate computer science students Shan Yi, left, and Mary Menges working on a project in the computer lab inside Howard Hall.
Faculty Drive External Opportunities
Monmouth's faculty members are experts in these areas, and our location near the region's rich population of high tech corporations allows for close working relationships that foster joint research and development project opportunities.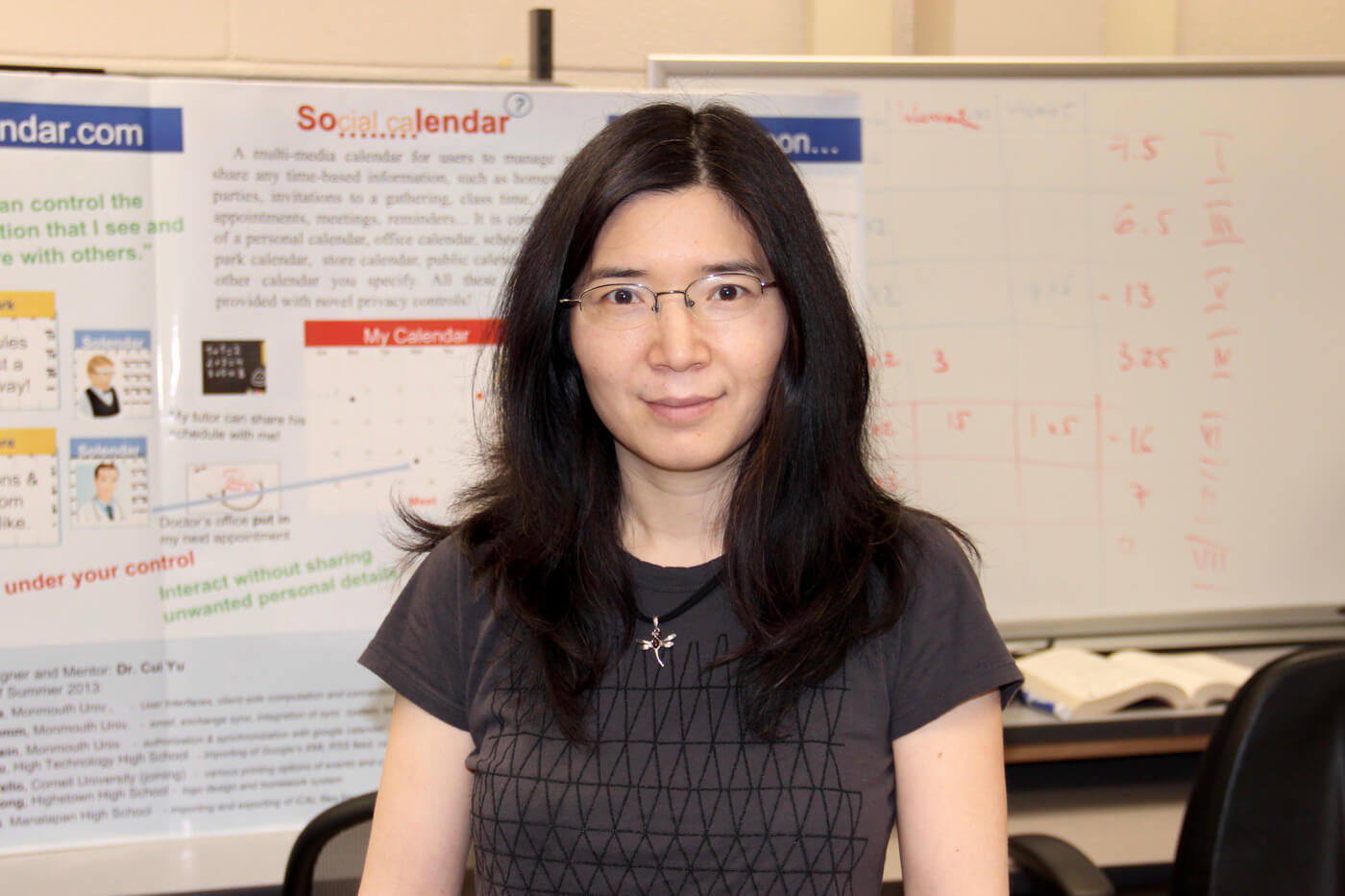 Dr. Cui Yu has primary research experience in data organization, query processing, indexing and information retrieval. She is an active researcher in her field and has recently published in the Journal of Big Data Research. She is also a student mentor in various research and application development projects.