Endorsements and Specializations
Tailor your M.A.T. degree to suit your career goals and interests. Monmouth's graduate teaching program allows you to choose endorsements and specializations that will make you a more attractive candidate to schools. Your options on the elementary and secondary tracks include:
Elementary Track (K-6)
Secondary Track (7-12)
Secondary Track with subject specialization in Biology, Chemistry, English, Mathematics, or Social Studies
Subject Specializations (K-12)
Advancing Your Career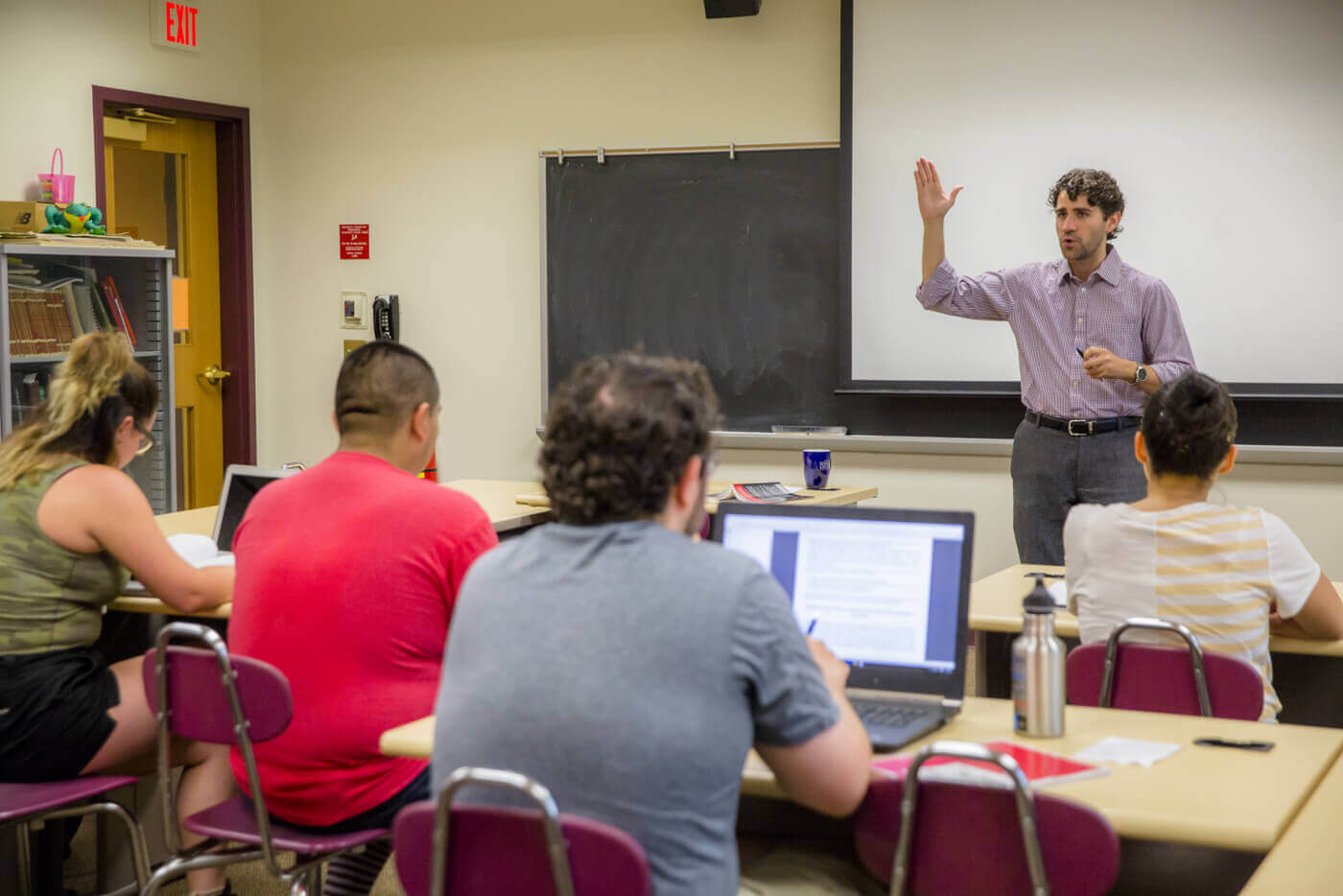 Many of the Monmouth University graduate students in the MAT program couple Endorsements or Specializations to become more attractive to prospective hiring schools.