Literature Concentration
In the Literature concentration, students can study a broad range of literature or work closely with one or more faculty members to pursue a more narrowly focused field. Current or prospective teachers interested in broadening their knowledge of literature, those interested in careers in publishing, as well as students interested in pursuing graduate study beyond the M.A. will find this concentration valuable.
Recent Special Topics courses:
Being and Blackness
Literature and Film Adaptation
Queer World Literature
English Dramatic Satire
Art of Visual Argument
Those enrolled take courses in:
British Literature
American Literature
World Literature
Language and Theory
Literature track students benefit from working with published scholars, many of whom are established leaders in their fields of expertise. Students also benefit from attending lectures by visiting scholars who are speakers in the "Distinguished Speakers Series," the
"Ink and Electricity"
series, or the
"Lowbrow, Middlebrow, Highbrow"
series. They have the opportunity to participate in workshops with creative writers from around the country who are invited to Monmouth's campus as part of our
Visiting Writers' Series
. Students also have the opportunity to join a lively book discussion, held monthly on Zoom, as part of the
Tuesday Night Book Club
. More informal brown bag workshops on topics ranging from advanced graduate study, career development, mentoring, thesis preparation, proposal writing, and conference presentations, expand the extra-curricular offerings of the English Graduate Program.
Recent M.A. theses completed under the direction of English graduate faculty with expertise in Literature include:
T.J. Spicer, "Southern Revisionist Nostalgia: A Contemporary Queer Reframing of Faulkner's Narratives" (2022)
James McConville, "'My Fading Voice Sings of Love': Suicidal Romanticism in 'The Dead' and 'Grace'" (2022)
Nicole Picinic, "Bearing Witness and Early Social Protest Writing Through Modernist Reportage Poetry in Muriel Rukeyser's "The Book of the Dead" (2022)
Deanna Venezio, "The Rochester Mansion: An Insane Asylum for Victorian Women" (2022)
The Monmouth University Library binds, catalogs, digitizes and stores for future access all M.A. theses that have been successfully defended by their student authors. Graduates of the Program receive a bound copy of their thesis.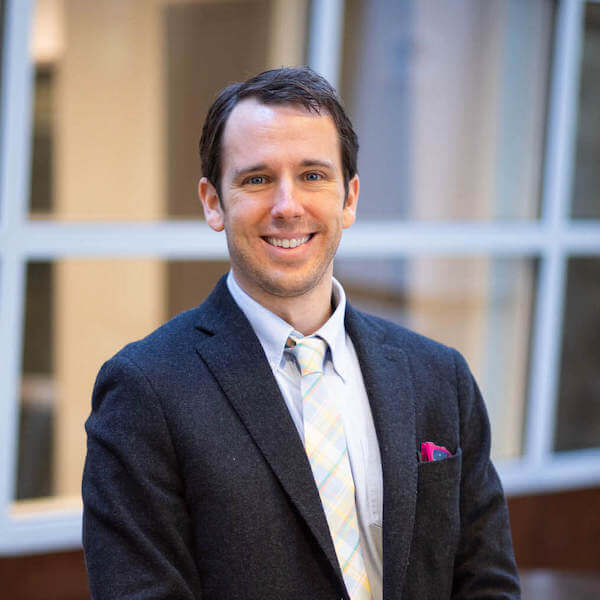 I learned more as a student in the Literature Concentration (MA) than I thought possible. The sense of community within the department was integral to the learning process, and working alongside humble experts and creative minds, professors and classmates alike, proved to be rewarding beyond measure. The program not only gave me the tools to excel in world of literary investigation and analysis, but also provided me with the practices and expertise needed in my current teaching position.
James McConville, '22
The English Literature Concentration (MA) was one of a kind. Not only was I able to strengthen my critical thinking and research skills, but I was consistently valued and supported as a student and colleague. The faculty comprises humble and astute individuals who are authorities in their respective fields; they are always quick to provide one-on-one assistance or guide you to the appropriate next step. The English department, along with mentors from the Honors School, Writing Services, and the library helped me arrive at the decision to pursue a career in higher education, and prepared me to enter the job market. I currently serve as the Graduate Coordinator for the department of English and Comparative Literature at Columbia University
Deanna M. Venezio, M.A. in English Literature Concentration, '22