Rhetoric and Writing Concentration
Rhetoric is the art of crafting and examining media and texts that move and persuade others. In Monmouth University's graduate program, students examine the rhetorical choices writers and communicators make and how they matter symbolically and materially.
The Rhetoric and Writing Concentration allows students to work with published scholars and established leaders. Students also benefit from attending lectures from visiting scholars and participating in informal workshops exploring topics such as advanced graduate study, career development, thesis preparation, proposal writing, and conference presentations.
Courses include:
History and Theory of Rhetoric
Rhetoric of Science and Society
Writing for Digital Audiences
Teaching Composition
Rhetoric and Writing Research and Publishing
Writing Program and Writing Center Administration
Possible career paths:
Education
Political research/organizing/activism
Technical writing
Professional editing
Marketing/Advertising
Communications
Project management
M.A. theses completed under the direction of English graduate faculty with expertise in Rhetoric and Writing include:
"Emotions, Discomfort, and Ethical Responsivity: Taking the Risk to Care" by Madison Hlavach, directed by Dr. J.P. Hanly (2020)
"A Rethinking of the Burkean Parlor in the Post-Truth Classroom" by Mary (Rademacher) Grilli, directed by Dr. Courtney Wright-Werner (2019)
"'Belle of Monticello': The Transgressive Rhetoric of Ellen Wales Randolph Coolidge" by Kendall Turchyn, directed by Dr. J.P. Hanly (2019)
"Digital Technology's Effect on Adolescents' Writing Processes" by Kaitlyn Trebour, directed by Dr. Courtney Wright-Werner (2019)
The rhetoric and writing concentration fit perfectly into my professional goals as an English instructor. I currently teach both at Matawan Regional High School and, as an Adjunct Professor, at Monmouth University. Throughout the program I was able to gain knowledge on composition theory which guided my own instructional practices as an educator and further developed my teaching philosophy and value for critical discourse. The graduate English program enhanced my content knowledge and the ability to be confident in my field each day.
Madison Hlavach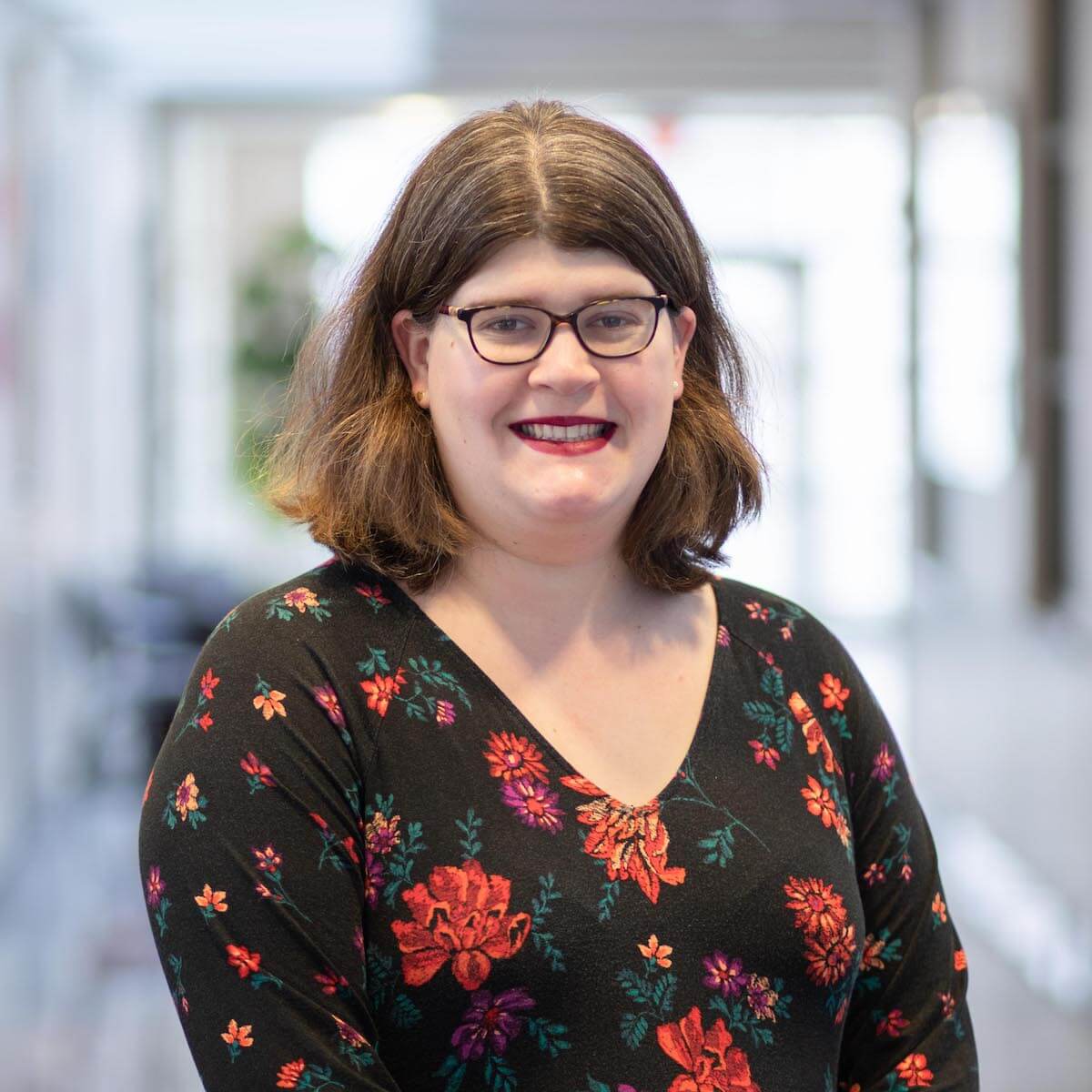 As a full-time Writing Tutor at Brookdale Community College, I find that the theoretical and the practical knowledge I gained from the MA in English Rhetoric and Writing program has helped me take the tutoring job to the next level. Courses in teaching composition as well as the support of amazing faculty continue to inform my growth as a scholar and professional in this field, and as an aspiring professor.
Leah Wasacz, M.A. in English Rhetoric and Writing Concentration, 2023