Support Your Learning with Hands-On Research and Thesis Opportunities
Faculty and students in Monmouth's graduate anthropology program have rich regional and international research opportunities, which have included subjects as diverse as tourism, resource extraction, global healthcare migration, and baseball and American culture. Monmouth's archaeologists have conducted research in North America, the Caribbean, Africa, Europe, and India.
Our anthropologists are actively conducting research around the globe, including the Czech Republic, Ecuador, Russia, Jamaica and North America. You'll have the opportunity to concentrate in cultural, archaeological, and biological anthropology as you benefit from the expertise of faculty. Recent opportunities have included:
An archaeological survey of Sandy Hook Lighthouse at the Gateway National Recreation Area
Studying the history and architecture of the Caribbean in Jamaica
Studying issues of human rights and social justice in Eastern Europe
Each opportunity in our Anthropology graduate program is designed to give you the immersive experience you need to learn about the region and its people.
Recent thesis projects have focused on topics like:
Heritage and identity in the New Jersey Pine Barrens
Dental pathologies in the ancient Egyptian New Kingdom populations
Archaeological study of a Jamaican slave hospital in the era of amelioration
Predictive modeling at the Turkey Swamp archaeological site
Preparedness and outcome ethnographic case study of Belmar, NJ following Hurricane Sandy
Documentary archaeology of Buttonwood Corners, a NJ African-American site
Military archaeology in the Caribbean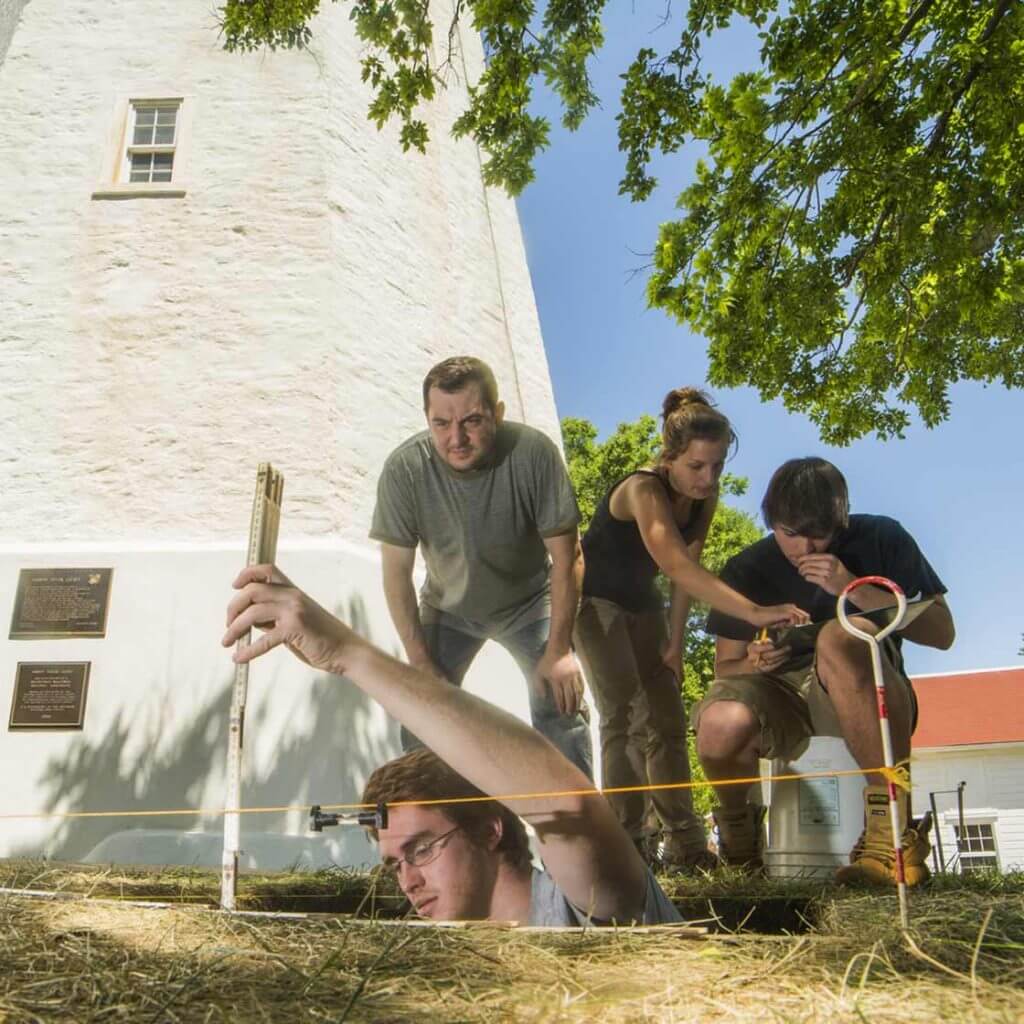 My time at Monmouth has been filled with interesting classes, knowledgeable professors, and exciting opportunities both inside and outside the classroom. The small class sizes allow the professors to know me by name and take an interest in my future. I've recently completed an internship and am very happy to have chosen to go on this journey with Monmouth University.
LeighAnne Wooley
M.A. in Anthropology Student '17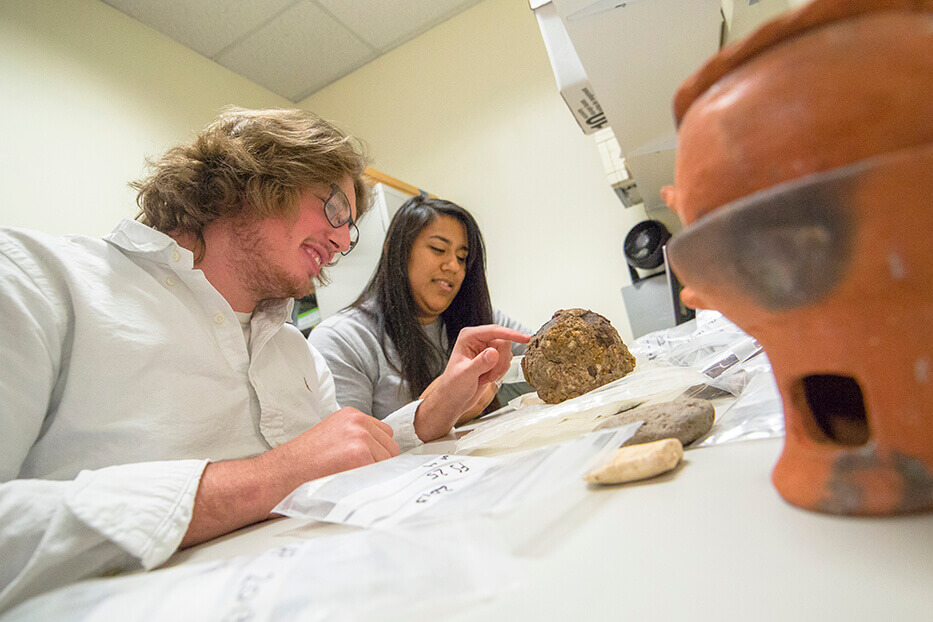 Program Stretches Beyond US Borders
Graduate anthropology students analyze artifacts from a slave hospital in Jamaica.