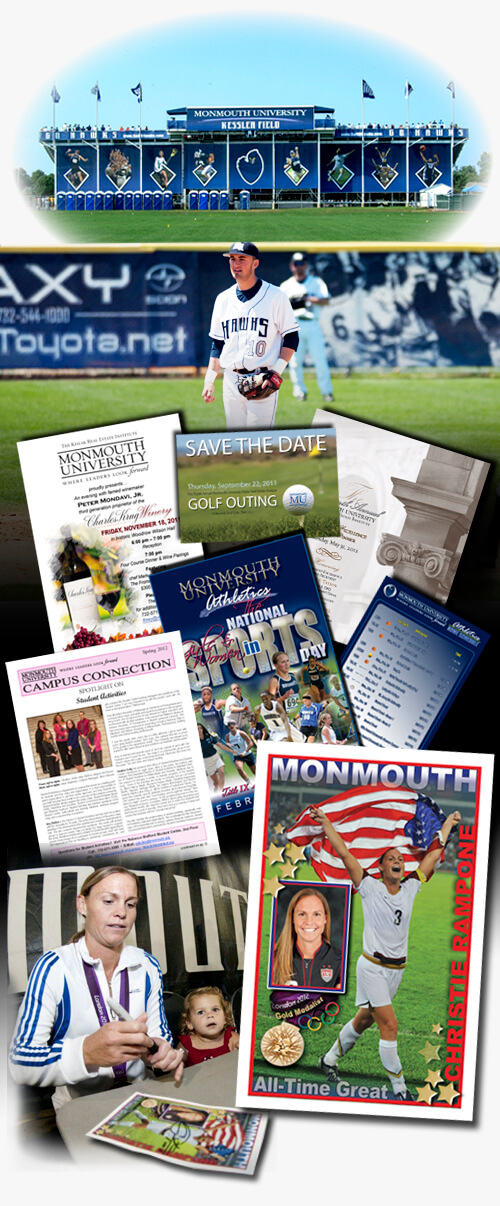 Graphic Design
The Digital Print Center's graphic designer can produce brochures, annual reports, catalogs, mailers, newsletters, flyers, posters, large format banners, mounted displays, outdoor signage, and promotional items, along with all of your stationary needs and much more. We can capture high resolution images with our scanning technology and utilize optical character recognition (OCR) to translate your hard copy text into digital format (limited) or send your scan directly to your e-mail. We utilize industry standard graphics and production software packages:
Microsoft Office Professional (Word, Publisher, PowerPoint, Excel, & more) 

®

 
Corel Draw Graphics Suite

®

Adobe Creative Cloud (Acrobat Pro, Illustrator, InDesign, Photoshop, & more)

®

EFI Express ®

 (Large Format Production Software)
Numbering Star ® (Ticket Numbering & Mail Merge Production Software)
Pre-Press Guidelines
Before submitting a document for typesetting, make sure it is the final content.  The final submission should be copy that has been approved by everyone responsible for the content, especially the department chair, director or dean if necessary (including all collaborative contributors).  Any additional changes to the copy that are made after submission will cause delays and added expenses for each proof that needs to be provided.
If photos, illustrations, photo captions and graphics are to be included in your final document, they should accompany your document when your order is initially submitted.
Press-ready files for copying orders should be submitted as a PDF file (300 dpi) if not in hard copy.
If you are submitting a file for large format printing (that is not having content edited by the Digital Print Center), please submit the file in JPG or PDF format. Large format, press-ready files, sized at your desired print size, should have 150 dpi (dots per inch) resolution upon submission. Files that will need to be enlarged by the Digital Print Center after submission (before printing to large format) should have a minimum of 300 dpi (dots per inch) resolution upon submission.
The Proof Process
Proofs will be provided for new or adjusted layouts upon request.  For stationary, a proof review stamp will accompany the hard copy proof.  The proof must be reviewed and returned within 24 hours in order for duplicating requests to be completed on schedule.  If corrections are made and revised proofs are desired, a request must be made when proofs are returned. 
Mark changes clearly.
If revisions are extensive, completely retype the paragraph or item on a separate sheet submission and label each sheet accordingly (insert A, B, etc.) and indicate on the proof where it should be inserted.
Please be sure to sign and date the proof review stamp (if you receive a hard copy proof).
If the changes or corrections to your proof are extensive, you will be given another proof for your approval. When reading the next proof, compare it with the former proof to be certain A) that all of the corrections you indicated thus far have been made, and B) no other errors were made when the former proof was being revised. Be sure to read the entire paragraph in which there were revisions, since new errors can occur when changes are made.
Delays in returning the proof or extensive changes may result in rescheduling the completion date.