Deb Clay
Vice President | Office of the CIO at New York Life Insurance Company
Delivering IT program and project management leadership in dynamic, growth oriented and transformational environments. Quick to create and manage goal oriented teams with focus on excellence in delivery and passion for customer satisfaction. Professional experience in small start-ups as well as large global enterprises.
Jenna Hersh
Team Leader | Structured Products at Bloomberg LP
Jenna graduated from Monmouth University in 2016 with a Bachelors degree in Economics and Finance and a Minor in Information Technology. Since then, Jenna has worked at Bloomberg LP and became Team Leader in 2018 on the Structured Products Team.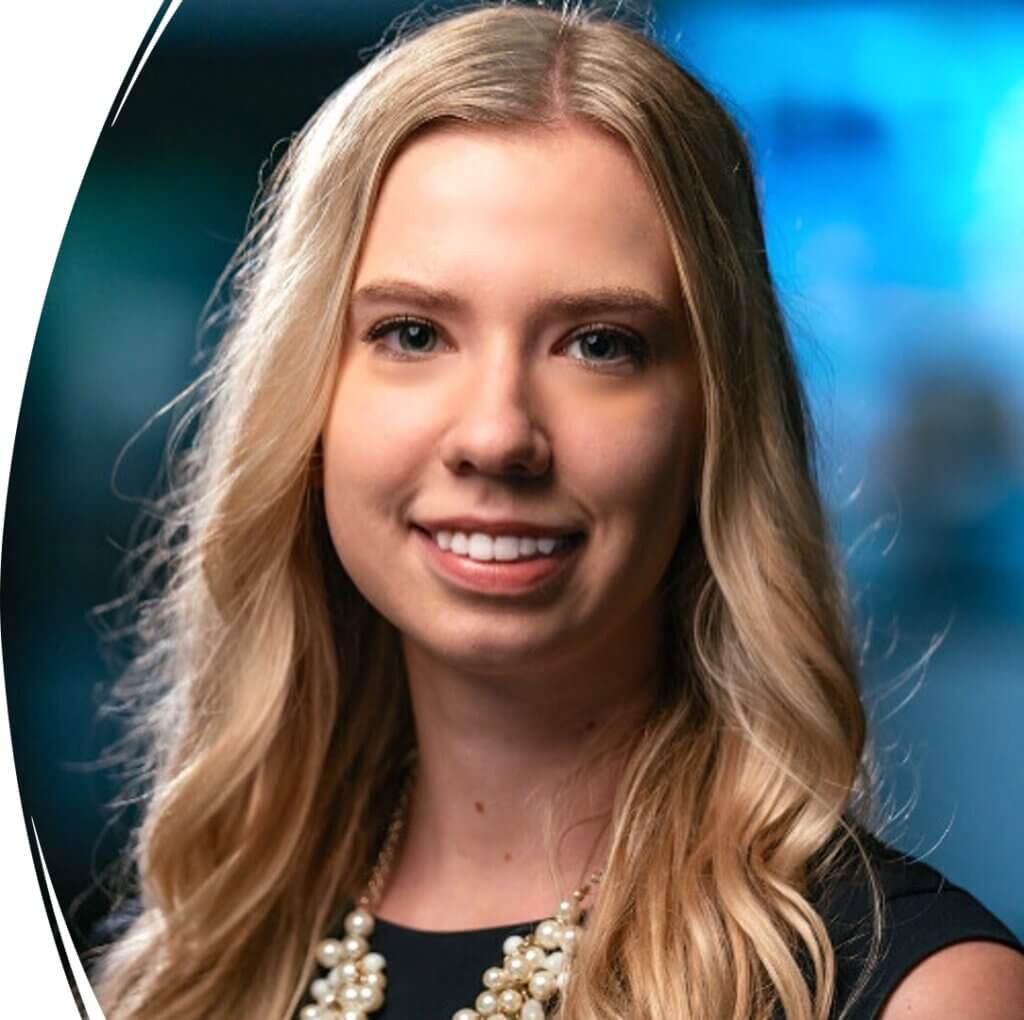 Ryan Lanier
District Marketing Manager | Federated Insurance
Accomplished district sales manager with 5+ years of experience in leading teams to generate sales growth and improved performance in less than favorable economic environments. Ensure delivery of proven marketing strategies, relationship building, operational refinements, and team leadership.
Nicole Puccio
Senior Brand Marketing Specialist | Volvo Car USA
Supports the creative strategy for marketing campaigns. More recently, moved into a social media role on the brand team where Nicole oversees social media plans for both organic and paid content. Prior to joining Volvo, Nicole worked at a local BMW retailer managing their digital marketing in house.
Ken Young
Retired Technology Consulting Executive
Ken built and managed the North American region of a global consulting company, specializing in capital markets trading technology. Held various practitioner positions as project manager, technical architect, business analyst, and developer prior to promotion to executive management roles.
Anthony Vazzana
Sales Finance and Planning Manager | KIND North America
Responsible for the planning, forecasting, and management of the P&L (Gross Sales through Net Sales) for KIND North America. Anthony also forecasts and manages volumes sold using seasonality, customer trends, and other forecasting methods. Works as a Finance Co-Pilot by supporting functions such as Sales, Supply Chain, FP&A, Operations, Accounting, and Demand Planning with business insights and reporting in a fast paced, ever-changing environment. The most rewarding part of the job is leading a team of 3 and working together to accomplish common goals, deliverables and KPI's.
Joe Madaio
Associate | JPMorgan Chase & Co.
Joe is currently an Associate, within the Corporate & Investment Bank at JPMorgan Chase, working in Securities Services, focusing on Cash, Liquidity & FX Product Development and based out of the London office. Prior to relocating to the London office in March, Joe was based out of the New York location and a member of the inaugural class for the Securities Services Leadership Program. Prior to the Securities Services Leadership Program, Joe was based out of Delaware as part of the Corporate Analyst Development Program. Joe graduated from Monmouth University in 2018.
Pooja Shah
Content Accountant | Spotify
Pooja graduated from Monmouth University in 2019 with a bachelor's degree in Accounting and a Minor in Information Technology. Since then, Pooja acquired her CPA license and began her career in Public Accounting at BDO. Recently, Pooja transitioned to a new role as a Content Accountant at Spotify.
Lena Sharesky
Sales Representative | Packaging Corporation of America
Lena delivers innovative corrugated packaging solutions that visually capture a business's brand, while keeping their products protected. As a Sales Representative at Packaging Corporation of America, she helps companies improve existing corrugated supply chains and supports new product launches, through managing the packaging development process from concept to final production. Lena graduated Monmouth University in 2018 with her MBA, after earning her bachelor's degree in Marketing and Management and Decision Sciences, and a Minor in Information Technology in 2017.