Opportunities for Engagement
There are many ways for donors to experience the power of their philanthropic support first-hand. Invitations to student research presentations, exclusive scholarship events, and opportunities to meet with promising young students help provide our generous donors with the same personalized experiences our students enjoy.
Annual Holiday Ball
Established in 1974 by the Monmouth University Library Association to raise funds in support of Monmouth students, our annual Holiday Ball, which occurs on the first Saturday in December, is the marquee social event of the season and culminates the University's annual drive to support student scholarships.
While the black-tie affair has changed through the years, the spirit of fun and philanthropy in service of scholarships has become a bedrock tradition of the event and raised millions of dollars to support generations of students.
Scholarship Recognition Luncheon
Each spring scholarship donors are invited to meet with their student recipients at a luncheon within the elegant setting of the historic Great Hall to celebrate financial support for hardworking students, and make personal connections that foster a tradition of philanthropy. The annual event also provides an opportunity for our students who are the beneficiaries of educational investment in scholarships, a way to meet, and thank, their scholarship donor in person. The invitation-only event is a unique way to thank our donors and help to build the relationships with our student scholars.
Student Scholarship Week
A new tradition that springs from our most recent strategic planning efforts, Student Scholarship Week brings together the academic and artistic fruits of our students across all academic disciplines for a weeklong celebration of the unique benefits of a liberal arts education at Monmouth University. Students put their research on display while engaging with faculty and donors to explain goals and research methods of their academic capstone projects. Conceived as a multidisciplinary event, the showcase includes academic presentations, TED-talk inspired conversations, musical recitals, and theatrical performances from every area of campus.
Performances, Lectures, and Special Events
Donors who contribute $1,000 or more each year as a member of the President's Society, are invited to a broad array of gallery exhibits, artistic performances and exclusive performance receptions, deep-dive conversations, and educational events hosted by nationally renowned thought-leaders. Investing in our students, and Monmouth University, offers many opportunities throughout the year to engage with an important cultural nexus at the heart of the Jersey Shore, along with unique academic perspectives from luminaries in the New York region.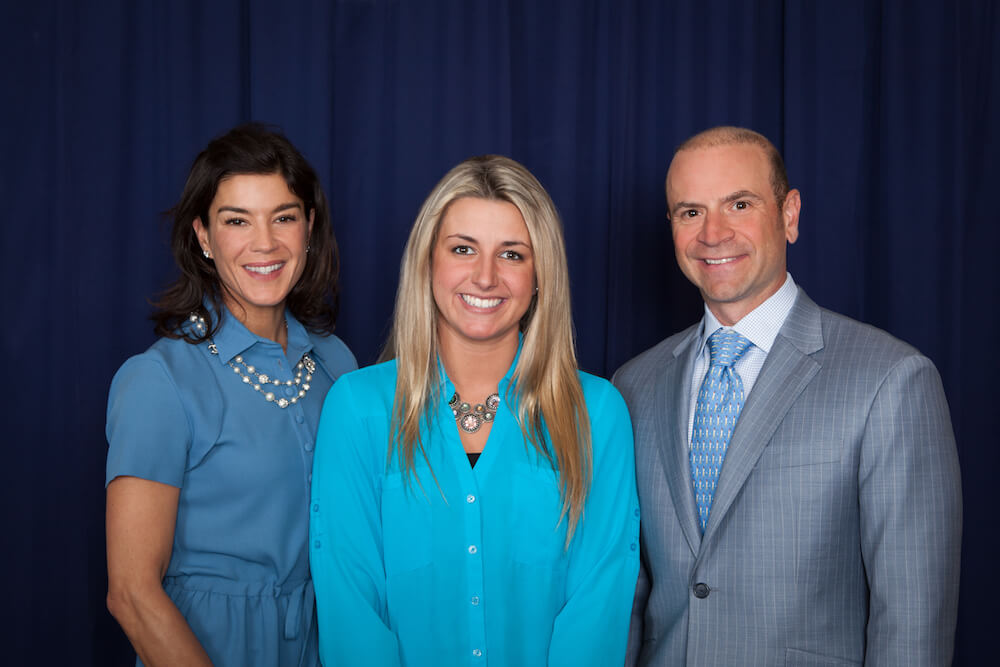 "There are a lot of reasons that donors create scholarships, but we all have something in common; Monmouth has touched our hearts, and we feel compelled to give back." David Reale '96 President, Phoenix Tube Company, Inc.
"I am continually impressed at the caliber of the work that Monmouth University students are doing, their interests, how varied they are, and the opportunities that they can pursue." MaryAlice Breuninger Independent College Fund of New Jersey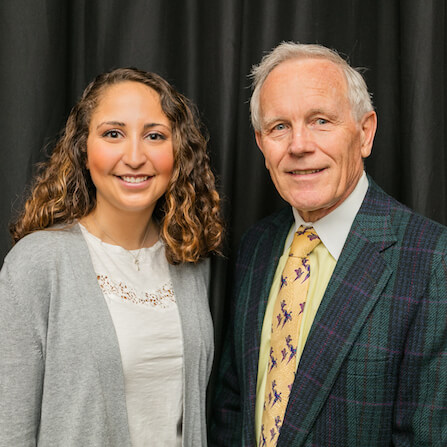 "When you can feel and see the joy of what your scholarship does, you'll ask yourself, Why didn't I do it sooner?' You are benefiting the glorious future of our students, who will become our brightest citizens." Thomas W. Doran '68 '72M