Coastal Lakes Sampling Thrives through Pandemic
When New Jersey issued its stay-at-home guidance in March, Dr. Jason Adolf worried the Coastal Lakes Observing Network (CLONet) project could grind to a halt. Instead, the alerts indicating when community volunteers had filed water quality sampling results online continued to roll in, perhaps at a greater pace than before.
At a time when businesses, parks and boardwalks were closed indefinitely, sampling local lakes offered citizen scientists a welcome diversion. Adolf created a CLONet Facebook Group in April where some participants have shared images of themselves enjoying their few minutes with nature.
"We wanted to make sure everyone understood there was no pressure to continue sampling, but if they wanted to and were willing to take the proper social distancing precautions, we would support that," said Adolf, Monmouth University endowed associate professor of marine science and the CLONet project lead. "I think people were really happy to get outside."
Through CLONet, University staff and students have provided equipment and training to residents from communities surrounding Monmouth County's seaside lakes to take regular readings from the waters for parameters such as temperature, clarity, dissolved oxygen and pH levels. The volunteers then share their data through an online app, where it can be analyzed by the Monmouth research team. Seven water bodies are currently being monitored: Lake Takanassee, Deal Lake, Sunset Lake, Wesley Lake, Sylvan Lake, Lake Como and Spring Lake.
The data supplied by residents is supplemented by a steady stream of samples taken twice per week by Monmouth University student Maria Riley. Riley typically starts her rounds at Long Branch's Lake Takanassee and heads south, checking each lake for the same categories as the citizen scientists, plus a few others that she has specialized equipment for. Her water samples are also shared with the New Jersey Department of Environmental Protection for further analysis.
Riley said sampling has provided her with a unique view of COVID-19's impact on daily life in the Shore towns.
"It's been fun to see the change over the weeks as I've driven from here down through Belmar, how everything is opening up," Riley said. "It's also been interesting to see the passion people have brought to the project."
CLONet is now approaching the end of its first year of data collection. It's a key milestone from a scientific standpoint, as the research team will now have four full seasons of data that can serve as a baseline for comparison to future readings. Through June 1, the citizen scientists had filed data for nearly 300 sampling sessions. Adolf is preparing a journal article summarizing the findings to date so CLONet may offer lessons to other efforts nationally.
Before the project concludes at the end of 2020, Adolf plans to confer with the community groups that had the highest participation to find out how they kept enthusiasm up throughout the year. He also hopes to obtain new equipment that enables the samplers to directly measure harmful algal bloom (HAB) abundance in the water, rather than just parameters that indicate it, like reduced water clarity and elevated daytime oxygen levels.
"If they have this ability and can see the numbers increasing, they would have an early warning of harmful algal blooms and then the state might have time to do something about it," Adolf said.
As for this summer, Adolf will be on the lookout for repeated trends from last year in terms of poor water quality along with any indications of system changes due to COVID-19. He noted that humans can cause nitrogen levels to spike by inadvertently loading the lakes with nutrients (e.g. lawn fertilizers and trash carried by stormwater runoff) or emissions from increased vehicular traffic.
"People bring the nitrogen – the more people, the more nitrogen," Adolf said. "We know the area where these lakes and estuaries exist is an area where the population increases 73% compared to the year-round population, and on peak days, weekends and holidays in the summer, it's more like a doubling of the population. If we don't see that kind of growth in population, there's a very good chance that the estuaries and lakes we've been studying will look different."
UCI Heidi Lynn Sculthorpe Scholars Kick Off Summer Research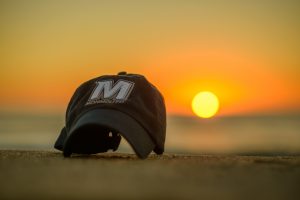 The Urban Coast Institute has awarded Heidi Lynn Sculthorpe Summer Research grants to support seven Monmouth University student-faculty projects ranging from studies of historic discrimination practices in beach access to nature's power for treating mental health issues.
The Heidi Lynn Sculthorpe Scholars Program offers competitive grant funding for students and faculty of all disciplines whose work supports the UCI's mission. The program supports several hands-on research projects each year that provide real world experience to students while helping make a positive impact in coastal communities.
The summer projects listed below kicked off this month and will continue until August. All work will be conducted in accordance with social distancing restrictions as prescribed by Monmouth University and the State of New Jersey.
Adapting to Protect the North Atlantic Right Whale from Climate Change
Student: Aidan Bodeo-Lomicky
Faculty Mentor:  Randall S. Abate, J.D., Rechnitz Family/Urban Coast Institute Endowed Chair in Marine and Environmental Law and Policy
The North Atlantic right whale is a critically endangered species native to the waters off the East Coast with only 400 individuals remaining. The student will prepare a paper that examines the range of threats to the species and the existing regulatory framework in the U.S. to conserve it, and proposes measures to enhance protections for the whale from climate change and the threats that it exacerbates.
Beach Access and Race Discrimination in New Jersey 
Student: London Jones
Faculty Mentor:  Randall S. Abate, J.D., Rechnitz Family/Urban Coast Institute Endowed Chair in Marine and Environmental Law and Policy
The student will prepare a research paper on beach access policies that were implemented throughout New Jersey's history to discriminate against minorities and where vestiges of these measures remain in place today.
Ecotherapy: Nature as a Co-Therapist
Student Researcher: Nicole Owenburg
Faculty Mentor: Dr. Megan Delaney, Department of Professional Counseling
The researcher will design a qualitative study and a survey that will explore the impact of ecotherapy (contact with nature/the outdoors as a method or element of therapy) in treating mental health issues such as anxiety, depression and adjustment disorders. The project will also examine the influence of the coastal environment on ecotherapy outcomes.
Harmful Algal Blooms in Monmouth County Coastal Lakes, Estuaries, and Ocean
Student Researchers: Karly Nolan and Skyler Post
Faculty Mentor: Dr. Jason Adolf, Department of Biology
This project will build on research that started in 2018 on the prevalence and causes of harmful algal blooms in Monmouth County aquatic environments, including the Navesink/Shrewsbury river estuaries, the Hudson-Raritan Estuary, and the county's coastal lakes.
Reptile and Amphibian Ecology and Conservation in Urbanized and Suburbanized Ecosystems
Student Researchers: Sara Grouleff and Angel Ireland
Faculty Mentor: Dr. Sean Sterrett, Department of Biology
The team will study the persistence of reptiles and amphibians in areas heavily developed by humans through activities including surveys of turtle and frog populations in Monmouth County's coastal lakes and the Delaware-Raritan Canal, and experiments with the use of drone technologies to detect diamondback terrapins and estimate their populations.
Using Artificial Intelligence to Track the Environmental and Economic Consequences of Climate Change
Student Researcher: Avery Jackson
Faculty Mentor: Katie Gatto, Department of Computer Science
The team will experiment with the use of algorithms to analyze data related to past natural disaster costs and future sea level rise projections in an effort to estimate the economic costs of climate change in America's coastal areas.
Using eDNA as a Tool for Understanding Our Coastal and Estuarine Communities
Student: Cameron Gaines
Faculty Mentor: Dr. Megan Phifer-Rixey, Department of Biology/UCI Marine Genetics Fellow
The researchers will collaborate with Monmouth University and National Oceanic and Atmospheric Administration scientists to investigate how marine environmental DNA (eDNA) can be used effectively to learn about local waters. Their efforts will contribute to both controlled, experimental tests and field surveys designed to determine how best to use eDNA.
Apply for Fall Funding
Monmouth University students and faculty are invited to apply now for fall Heidi Lynn Sculthorpe Scholars funding opportunities. Fall grants available include:
Faculty Enrichment Grants for the enhancement of existing curriculum, new curriculum development, research and scholarship, and team-teaching opportunities.
Mini-Grants are also available to faculty and students for conference fees, symposia, guest speaker honoraria, equipment and supplies, and other needs to be determined on a case-by-case-basis. Applications can be submitted at any time and are reviewed on a rolling basis. Awards range from $250 to $500 depending on the availability of funds.
Those interested may apply via the UCI Funding Opportunities page on the MyMU Portal (Monmouth University sign-in credentials required). For more information, contact UCI Associate Director Dr. Thomas Herrington at therring@monmouth.edu.
These opportunities have been made possible through the generous support of many corporate and private donors. If you would like to make a tax-deductible gift to the Urban Coast Institute, please use our Give a Gift Now contribution form.
UCI Marine Scientist Shares Warm Memories from Antarctica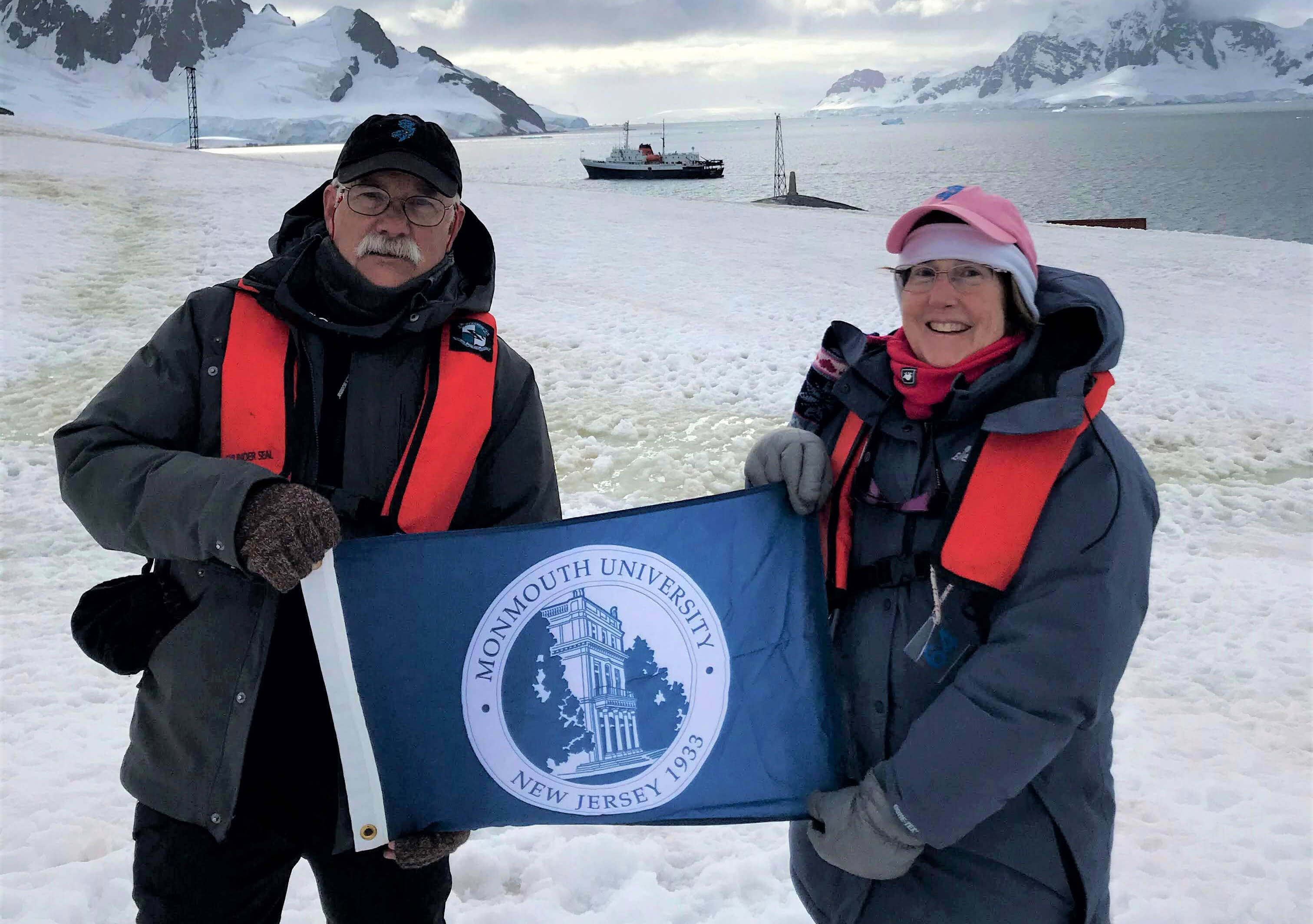 In early February, news that a weather monitoring station recorded an all-time high temperature reading of 65 degrees in Antarctica stunned the world. Urban Coast Institute Marine Scientist Jim Nickels happened to be there that day – on vacation.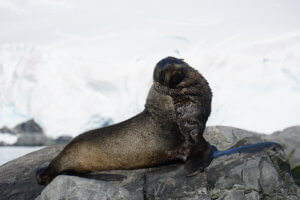 A trip to the South Pole may not be on most people's short list, but the journey marked the conclusion to a world travel challenge started by his family years earlier. Upon their retirement as Ocean Township school teachers, Dorothy and William Gray, the parents of Nickels' wife, Debbie, set out to visit all 50 states. After checking them all off the list, they raised their goal to visit every continent. Dorothy and William made it to all but Antarctica before passing away in 2016 and 2015, respectively.
In late January, Jim, Debbie, her sister Karen Gray, and Gray's son, Eric Ferguson, picked up the baton to complete this last leg of the tour. They brought along some of Dorothy and William's ashes so it could be said that they had officially been to all seven continents. And they hoisted the Monmouth University flag on Antarctica's soil – a meaningful gesture for Nickels, a longtime member of the UCI staff; Debbie, who earned an MBA from Monmouth; and the late Dorothy, who attended Monmouth when it was a junior college, returned later for her master's degree in education, and taught there for several years as an adjunct.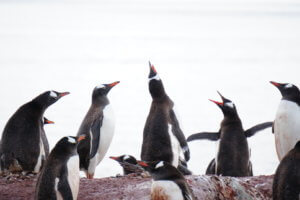 The group flew to Ushuaia, the southernmost city in South America, where they embarked on a 36-hour trip across the Drake Passage, which is notorious for its rough waters and foul weather. The crew hit 15 to 20-foot seas that caused many a fall by passengers onboard, but that wasn't what bothered Nickels. A proud streak came to an end.
"I've spent most of my career going to sea on research and vessels, and this is probably the first and only time in my life I've paid to go on a boat ride," he said. "I'm still a little bitter about that, but I'd go back in a heartbeat."
Scroll below to view a gallery of images from the trip and read some of Nickels' observations as a marine scientist on a nine-day tour of the frozen continent.
Signs of climate change abound. Beyond the warm temperatures, which were in the 40 to 60 degree-range during his trip, sea ice floated about in places where it shouldn't have been. "We saw a lot of glaciers in the area calving off, huge icebergs that were city blocks long and tall. It's very hard to have a perspective of what you're looking at because they're so huge." Nickels was impressed by the resilience of the wildlife he observed, but worries about the long-term implications for some of the less adaptable animals, like the penguins, which have trouble diving for food when chunks of ice block the waterline.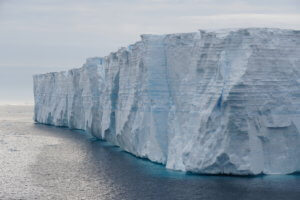 The water color. The term "crystal clear" is overused but applies in Antarctica. Nickels was exhilarated to watch humpbacks swimming in vivid detail underwater before surfacing. He has been a part of marine expeditions all over the world, but observed, "It's an unbelievable, vibrant blue color that I've never seen before."
The quiet and size are disorienting. One of the first things you notice about Antarctica is how total the silence is. There are no humans to be seen, no planes flying overhead – a brutally hard yet peaceful setting. "It's hard to describe the scale and immensity and vastness of it. It looks like the ice and snow go on forever, and you know that for the most part, no one has ever been to the places you're looking at."
Photo Gallery
Watch: COVID-19 and New Jersey's Environment Panel
The UCI hosted an expert panel on May 12, 2020, to discuss how COVID-19 is impacting New Jersey's environment and what lessons the experience can teach us for the future. Audience members also shared their observations of what changes they've noticed in their communities. Watch the video of the discussion above.
Panelists & Topics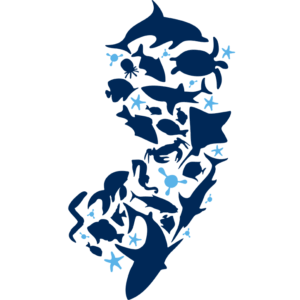 Air Quality: Luis Lim, Chief, New Jersey Department of Environmental Protection Bureau of Air Monitoring
Ocean Environment: Josh Kohut, Professor, Rutgers University School of Environmental and Biological Sciences
Coastal Lakes, Streams & Estuaries: Jason Adolf, Endowed Associate Professor of Marine Science, Monmouth University
Wildlife: Sean Sterrett, Assistant Professor of Wildlife Ecology, Monmouth University
Beach Conditions: Kimberly McKenna, Associate Director, Stockton University Coastal Research Center
Moderator: Thomas Herrington, Associate Director, Monmouth University Urban Coast Institute
Join Prof. Abate for Summer Environmental, Animal Law Talks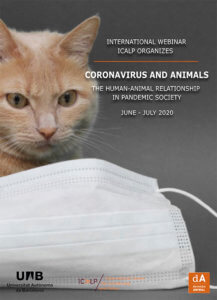 Members of the public can register now for expert discussions on environmental and animal law topics with Monmouth University Professor Randall Abate in the coming weeks.
Abate, the Rechnitz Family/Urban Coast Institute Endowed Chair in Marine and Environmental Law and Policy, will deliver a presentation for the Nation Rising Online Assembly, to be held June 27 from 3-4:30 p.m. Speakers at this free online event will cover legal and societal issues related to stopping subsidies for animal agriculture in Canada. Click here to register.
On July 9, Abate will join 38 speakers from 16 countries in the Coronavirus and Animals: The Human-Animal Relationship in Pandemic Society webinar series, hosted by the Autonomous University of Barcelona. The panels will run from June 22-July 16 and cover a variety of topics regarding international animal law and welfare issues. Abate's presentation, "Coronavirus and Indirect Opportunities for Enhanced Protection of Animals in the U.S.," will address parallels and synergies between the climate change crisis and the COVID-19 crisis. Visit the series website for registration details.
You can also watch recordings of these recent book talks and lectures.
Abate delivered a presentation titled "Information Is Power: Parallels and Synergies in Animal, Environmental, and Food Law Advocacy" as part of an April 23 Food Systems Summit panel hosted by the City University of New York and Richman Law Group. Click here to watch (free sign-in required).
In an April 8 webinar hosted by the McGill Journal of Sustainable Development Law, Abate spoke about his book, Climate Change and the Voiceless: Protecting Future Generations, Wildlife, and Natural Resources.
'Ocean Stories' Feature Offers Glimpse at Life in Region's Submarine Canyons
In a new "Ocean Stories" feature on the Mid-Atlantic Ocean Data Portal, UCI Communications Director Karl Vilacoba profiles Dr. Timothy Shank, who explored eight of the region's lesser-studied canyons with towed camera technology. The work revealed what the insides of these ancient formations look like in stunning detail and mapped the locations of thousands of never-seen coral colonies. Part story map and part digital magazine, Ocean Stories is a unique platform with educational features about the people, industries and wildlife at sea in the region. Click here to read the story (best viewed on non-mobile device).
Vilacoba also worked with the Mid-Atlantic Regional Council on the Ocean (MARCO) and Shank to create this companion photo gallery that offers a rare glimpse at life in the canyons. The scenes capture colorful corals, fish, crabs, cephalopods, steep canyons walls, boulder-strewn landscapes and even disconcerting plastic pollution along the ocean floor.
Op-Ed: Blue Economy, Red Ink, White Flag? Restarting America's Maritime and Coastal Industries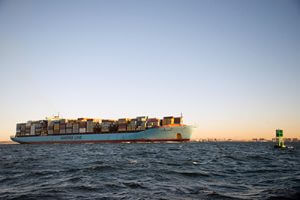 In an op-ed for The Hill, Monmouth University President Emeritus/UCI Ocean Policy Fellow Paul G. Gaffney II and Rockefeller University Professor Jesse Ausubel discuss COVID-19's harsh impact on maritime industries. However, Gaffney and Ausubel write that the moment  also presents the U.S. with an opportunity to "employ the currently underemployed oceanographic talent in offshore industries and universities as full partners to federal mapping, observation and exploration efforts." Click here to read the full piece.
For Local Governments Taking on Climate Change, the Future is Now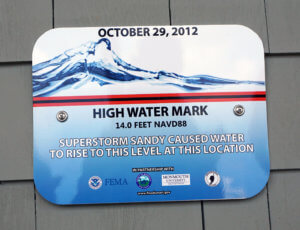 Take a look at how some New Jersey counties and cities are addressing climate change through their transportation planning projects in this InTransition magazine piece by UCI Communications Director Karl Vilacoba. The story includes perspective from UCI Associate Director Thomas Herrington and highlights the post-Sandy Monmouth County High-Water Mark Initiative, which the UCI and Monmouth University students contributed to as researchers.
Recent Webinars & Panel Sessions