15th Annual Future of the Ocean Symposium and Champion of the Ocean Awards Luncheon
An Ocean for All: Ecosystems, Economies & People
October 22, 2019
Symposium 10 a.m.-12 p.m. | Free and Open to Public
Luncheon 12-2 p.m. | Ticket Required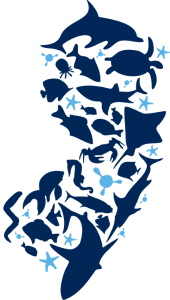 The Urban Coast Institute (UCI) will host its 15th Annual Future of the Ocean Symposium and Champion of the Ocean Awards Luncheon on Oct. 22 at Monmouth University's historic Wilson Hall. With a theme of "An Ocean for All: Ecosystems, Economies & People," the symposium will assemble nationally recognized experts to share insights on the research, science and technology priorities necessary to ensure our oceans continue to thrive ecologically while serving an expanding cross-section of users.
Monmouth University President Emeritus and UCI Ocean Policy Fellow Paul G. Gaffney II will moderate a panel discussion with perspectives from the ports/maritime, offshore wind, ocean sciences and marine conservation communities. Rear Admiral Timothy Gallaudet, deputy administrator of the National Oceanic and Atmospheric Administration (NOAA), will deliver plenary remarks. The panel will include Bradley Campbell, Conservation Law Foundation president and former New Jersey Department of Environmental Protection commissioner; Scott Glenn, distinguished professor in the Rutgers University Department of Marine and Coastal Sciences and co-director of the Center for Ocean Observing Leadership; David Hang, president, Ørsted U.S. Offshore Wind; and Bethann Rooney, deputy director, Port Department, Port Authority of New York & New Jersey.
At the subsequent luncheon, the UCI will honor three symposium speakers with Champion of the Ocean Awards. The UCI will present its highest honor, the National Champion of the Ocean Award, to Gallaudet; the Regional Champion of the Ocean Award to Campbell; and the Coastal and Ocean Leadership Award to Glenn.
Bios for all of the speakers are below.
The symposium will take place from 10 a.m. to 12 p.m. in the Wilson Hall Auditorium. The luncheon will directly follow the symposium from noon to 2 p.m. in the Wilson Hall Versailles and Pompeii rooms. Tickets are required for the luncheon, with proceeds supporting student research activities through the UCI Scholars Program.
Click here to learn about sponsorship opportunities. For more information, contact John Holler at jholler@monmouth.edu or (732) 263-5662.
Symposium Speaker/Honoree Bios
National Champion of the Ocean: Rear Admiral Timothy Gallaudet, Ph.D. (USN Ret.)
Assistant Secretary of Commerce for Oceans and Atmosphere and Deputy NOAA Administrator
Dr. Gallaudet was confirmed by the U.S. Senate in 2017 as the assistant secretary of commerce for oceans and atmosphere for the Department of Commerce in the National Oceanic and Atmospheric Administration (NOAA). Gallaudet was previously a rear admiral in the U.S. Navy, where his most recent assignment was oceanographer of the Navy and commander of the Navy Meteorology and Oceanography Command. During his 32 years of military service, Gallaudet has had experience in weather and ocean forecasting, hydrographic surveying, developing policy and plans to counter illegal, unregulated and unreported fishing, and assessing the national security impacts of climate change. He has led teams of Navy sailors and civilians performing such diverse functions as overseeing aircraft carrier combat operations, planning and conducting humanitarian assistance and disaster response efforts, assisting Navy SEAL Teams during high visibility counter-terrorism operations, and developing the Navy's annual $52 billion information technology, cyber security and intelligence budget. He holds a bachelor's degree from the U.S. Naval Academy and master's and doctoral degrees from Scripps Institution of Oceanography, all in oceanography.
Regional Champion of the Ocean: Bradley Campbell, Esq.
President, Conservation Law Foundation
For the past 25 years, Bradley M. Campbell has been at the forefront of shaping the country's most significant environmental policies and laws. A former White House senior appointee during the Clinton administration, Campbell was the regional administrator at the U.S. Environmental Protection Agency Mid-Atlantic Region, and served as commissioner of the New Jersey Department of Environmental Protection (NJDEP). In 2006 he launched a law firm with a focus on issues involving the environment, energy, entrepreneurship and science. A year later, he co-founded Swan Creek Energy, which went on to develop several of the largest net-metered commercial solar projects in the U.S. As commissioner of the NJDEP, a post he held for four years, Campbell set the toughest standards in the nation to protect coastal areas, streams and rivers from stormwater pollution; initiated and negotiated the Regional Greenhouse Gas Initiative (RGGI) to control greenhouse gas emissions from power plants; and developed and secured permanent protection for more than 800,000 acres of watershed lands under threat of development in New Jersey's Highlands region.
Coastal and Ocean Leadership: Dr. Scott Glenn
Distinguished Professor, Rutgers University Department of Marine and Coastal Sciences, and Co-Director, Center for Ocean Observing Leadership
After graduating from the Massachusetts Institute of Technology and Woods Hole Oceanographic Institution Joint Program in 1983 with a Sc.D. in Ocean Engineering, Glenn began an over 30-year research career of implementing sustained real-time ocean observation and forecast systems, first for offshore oil exploration at Shell Development Company (1983-1986), then for the Naval Oceanography Command supporting fleet operations while at Harvard University (1986-1990), and, since 1990, for a wide range of scientific and societal applications at Rutgers University. In the only U.S. national program to recognize excellence in undergraduate teaching, Glenn was named one of the U.S. Professors of the Year representing the State of New Jersey by the Carnegie Foundation for the Advancement of Teaching and the Council for Advancement and Support of Education.
Symposium Panelists
David R. Hang
President, Ørsted U.S. Offshore Wind
David Hang serves as president of Ørsted U.S. Offshore Wind. In this role, David oversees U.S. offshore wind project development activities encompassing a portfolio of projects along the U.S. East Coast totaling 3GW of awarded contracts. Hang joined Ørsted in 2018 as part of the Company's merger with Deepwater Wind. He made the first investment in Deepwater Wind in 2007 on behalf of his previous employer, the D. E. Shaw group, and served on Deepwater's Board and as its Chief Financial Officer from late 2007 until the merger in 2018. Prior to joining Ørsted, Hang spent 20 years in private equity at J.P. Morgan Partners and the D. E. Shaw group, specializing in energy, real estate and industrial investments. He graduated from the University of Virginia's McIntire School of Commerce.
Bethann Rooney
Deputy Director, Port Department, Port Authority of New York & New Jersey
Bethann Rooney, a 28-year veteran in the maritime industry, began her career as a port captain/vessel agent for General Steamship Corporation. Since joining the Port Authority of New York & New Jersey in 1993, she has held a series of progressively responsible management positions including port operations, property management, intermodal and technology planning. In the immediate aftermath of 9/11, Bethann was named manager, port security, a position she held for 14 years, developing and managing a best-in-class port security program. Rooney is a graduate of the State University of New York Maritime College with a master's in international transportation and a bachelor's in marine transportation with qualifications as a third mate. She is also an accredited marine port executive from the International Association of Maritime and Port Executives.
Moderator
Vice Admiral Paul Gaffney II, USN (Ret.)
Monmouth University President Emeritus and Urban Coast Institute Ocean Policy Fellow
VADM Paul G. Gaffney II is an ocean policy fellow with the UCI and president emeritus of Monmouth University. He also served as president of the National Defense University. He is a former chief of naval research and former commander of naval meteorology and oceanography. He was appointed as a commissioner with the U.S. Commission on Ocean Policy and served during its full term, chaired the Ocean Research Advisory Panel and currently chairs the Ocean Exploration Advisory Board. Along with Rockefeller University Professor Jesse Ausubel, he co-chaired the Decadal Review of the National Ocean Exploration Program. The National Academy of Engineering selected him as a member and he serves on the National Academies Gulf Research Board.