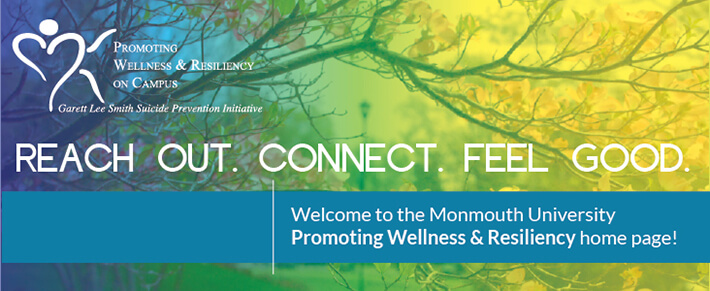 ---
Promoting Wellness & Resiliency
Started from a suicide prevention grant, Promoting Wellness & Resiliency's mission is to connect you with information and resources in order to positively impact your experience at Monmouth University. Explore the web site in order to obtain more knowledge on ways to enhance the various dimensions of your life on campus.
Remember Monmouth Hawks Fly Together so ….Reach Out! Connect! Feel Good!
For more information or information on how to get involved, please contact Dr. Michelle Scott of the School of Social Work.
Support the Initiative
Help support the Wellness & Resiliency initiative by giving a gift through the School of Social Work.