Edison Science Building Officially Opens with Ribbon-Cutting Ceremony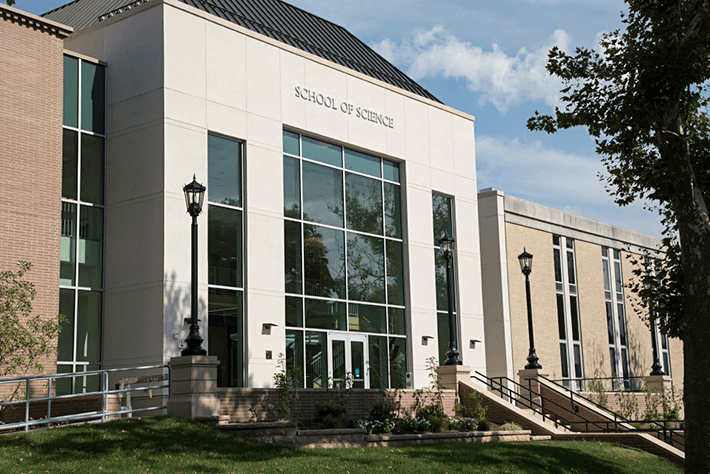 On February 13, 2018, the School of Science celebrated the official opening of the new Edison Science Building with a ribbon-cutting ceremony that took place in the South Lobby of the recently completed $40 million project.  Joining University President Grey Dimenna and School of Science Dean Steven Bachrach to speak at the dedication were Vin Gopal, N.J. State Senator from the 11th District, Eric Houghtaling and Joann Downey, N.J. State Assemblypersons from the 11th District, Janet Tucci, Mayor of West Long Branch, N.J. and First Year Honors Biology student Jesse Bragger.
More than 100 guests, including administrators, faculty, and students, attended the event and were able to take guided tours of new building's lab spaces and classrooms, facilitated by School of Science Peer Mentors Kelsey Sparta, Nicole Sivetz, Kaitlyn Smith, and Marta Telatin. After the ceremonial ribbon cutting, guests convened to the Multi-Purpose Room for an hors d'oeuvre reception.
Learn More About the Ceremony and Facility
Photo Gallery