This page features a listing of School of Science alumni, professionals working in a myriad of science careers, who returned to Monmouth University to discuss their unique career paths and opportunities with students at Career Choices Roundtable in 2019. Career Choices is an annual peer mentor-led event that gives insight to current students on various career paths. There were panels for careers in Marine and Environmental Biology and Policy, Chemistry, Mathematics, Biology, Computer Science and Software Engineering, and Teaching Science. More information about this annual event can be found on the Career Choices Roundtable Schedule.
COMPUTER SCIENCE AND SOFTWARE ENGINEERING
Joe Boyd '11 '18M
Senior Database Programmer
Discovery Data, Oceanport, NJ
Josef Boyd is a senior database programmer, responsible for ongoing updates, maintenance, design and development of data and related database structures at Discovery Data. Joe has a B.S. in Computer Science with a minor in Mathematics and an M.S. in Computer Science from Monmouth University.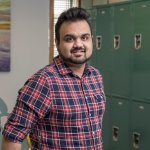 Parth Nilesh Kadakia
Software Developer
Hatteras Press, Tinton Falls, NJ
Parth Kadakia is a Software Developer who helps Hatteras build web applications. Before starting at Hatteras, Parth worked 3 years at UnitedHealth Group helping them build modern insurance applications. He has a Bachelor's in Computer Science from California State University, Fresno and recently graduated with Master's in Software Engineering from Monmouth University.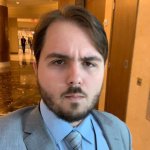 Justin Schlemm '16
Full Stack Developer
Hybrid Healthcare Communications, Red Bank, NJ
Justin Schlemm is a Monmouth University graduate where he double majored in Computer Science and Mathematics. He then received his CS Master's Degree from Georgia Institute of Technology. He currently works for Hybrid Healthcare Communications as a Full Stack Developer.
Georga Torres Waldron '17
Business Systems Analyst
K. Hovnanian Homes
Georga Waldron graduated Monmouth University in 2017 with a degree in Chemistry and a minor in Information Technology. She worked as an Organic Chemist for SGS during her last year at Monmouth University. She then transitioned to technology in 2017 and  started her career as a Technical Support Engineer for iCIMS. She is now a Business Systems Analyst for K. Hovnanian where she performs various tasks such as business process redesign and software development life cycle management, including gathering requirements, design, development, testing, implementation and support of customer relationship management applications
TEACHING STEM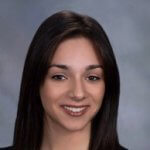 Alyssa Bistrimovich '18
Chemistry and Forensic Science
Scotch Plains-Fanwood High School
Alyssa Bistrimovich is a Magna Cum Laude honors graduate of Monmouth University, Class of 2018. She possesses a dual Bachelor of Science degree in Chemistry and Secondary Education.  Ms. Bistrimovich is currently teaching Chemistry and Forensic Science at the Scotch Plains- Fanwood High School.
Jessica Bloom '18M
Middle School Science Teacher
Jessica Bloom earned a Bachelor's of Science in Biology from Ramapo College, and a Masters in the Art of Teaching From Monmouth University. She is currently a seventh grade science teacher at Monroe Township Middle School. Her previous experience includes working with high school biology students in a year-long student teaching placement at Old Bridge High School, and as a long term substitute at Kumpf Middle School in Clark. In Jessica's spare time, she enjoys teaching exercise classes at the gym, and playing with her dogs.
Andrew Bohackyj '13 '18M
High School Biology Teacher
East Brunswick Vocational and Technical High School
Andrew Bohackyj graduated from Monmouth University with a degree in Marine and Environmental Biology after spending many years in the biological research field. He spent time at Monmouth researching local shore dune ecology, as well as ocean acidification research with NOAA. Andrew then moved out to the small Caribbean island of St. Kitts where he worked for Ross University performing extensive research on local sea turtle population for three years. Andrew's time in St. Kitts brought opportunities in not only a research career, but also awakened his passion for teaching.
While working on sea turtle research Andrew helped create a "Marine Biology Camp" for the local children on the island. Through that experience he began to adjust his career goals toward a teaching. Upon returning to the United States, he enrolled in the Monmouth MAT program with a concentration in Secondary Biology. Once he graduated, Andrew joined the science department at East Brunswick Vocational and Technical High School, where he currently teaches biology, environmental science, and integrated science to both mainstream students and students with disabilities. Through his research background and passion for education Andrew brings a wealth of content knowledge and enthusiasm to his classroom daily.
Jon Pennetti
High School Physics Teacher  '10
Jon Pennetti grew up in Belleville, New Jersey, and completed his entire K-12 schooling there. He was raised in a family of teachers, and knew from a young age that he wanted to continue that tradition and become a teacher himself.  He graduated Belleville High School in 2005 and then attended Stockton University. He graduated in 2010 with degrees in both Physics and Secondary Education.  He was lucky enough to stumble across a job listing for a physics teacher at Rumson-Fair Haven High School.  After a second round of interviews, he was informed that he had the job.  Now nine years later, Jon is a physics and AP physics teacher along with the coach of the JV Boys' Soccer team and the Girls' Golf team.  Jon also runs the Key Club and Scientific Frontier Club at Rumson-Fair Haven High School. He is currently pursuing a Graduate Degree in Educational Leadership with the hopes of becoming a supervisor or principal somewhere down the line.
Alex Stucy '16 '17M
Middle School  Science Teacher (Alternate Route) 
Alex Stucy graduated from Monmouth University in 2016 with a Bachelor of Science in Marine and Environmental Biology and Policy, with a position in the Peralta Lab at East Carolina University. Alex moved to North Carolina and started classes toward her Master of Science in Biology. After completing all class credits, she moved back to NJ and wrote her Master's thesis on salinity gradients in fresh and saltwater wetlands, and how they affect microbial communities. While writing her thesis, Alex worked full-time as an environmental consultant. After receiving an M.S. in Biology in December 2017, Alex took a leap of faith and left her office job to become a Lead Scientist at Marine Science Camp, teaching kids ages 5 to 14 all about our marine ecosystems. During this time, Alex interviewed for and was awarded a position as a Middle School Science and STEAM teacher for the 2018-2019 school year. Alex is loving her life as a teacher, and she is looking forward to a long and rewarding career in the classroom!
MARINE AND ENVIRONMENTAL BIOLOGY AND POLICY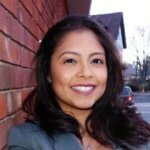 Tatiana Castro '16
Marine Science Technician
Tatiana Castro attended Monmouth University from 2012-2016. She graduated in 2016 with a bachelor's degree in Marine and Environmental Biology and Policy. Following graduation, Tatiana began work at Eli Lilly and Company where she is currently employed in BioServices Media Preparation. In addition to Eli Lilly and Company, she also works for The Nature Conservancy, a nonprofit organization. Her role at The Nature Conservancy is as a marine science technician. In this role, she has conducted various forms of environmental field work including: remediation, water quality testing, and conservation.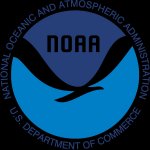 Beth Phelan
Supervisory Fishery Biologist
NOAA
Beth Phelan graduated Summa cum Laude from Manhattan College in 1978 with a bachelor's degree in Biology. She obtained her master's degree in Marine Estuary Environmental Science from the University of Maryland in 1981.  In 2000, she earned a Ph.D. in Ecology and Evolution from Rutgers University.
Dr. Phelan provides scientific leadership to staff at the Howard lab conducting research into the impacts of environmental change on living marine resources and their habitats.  Her personal research experience has been primarily in habitat suitability and fish behavior and ecology.  Climate and ocean acidification have been primary research topics for the past 10 years.  She is a co-director of the Sandy Hook Summer Internship Program.
Arturo Romua Jr. '13
Field Technician
New York City Department of Parks and Recreation: Wildlife Unit
Arturo Romua attended Monmouth University pursuing a degree in Marine and Environmental Biology and Policy with minors in Global Sustainability and Geography. Upon graduation in 2013, he entered the private sector in the field of environmental remediation. In 2016, he entered the public sector and has since been working with New York City Department of Parks and Recreation. He is specifically working with the Wildlife Unit of NYC Parks, promoting coexistence between human beings and wildlife through public outreach and education, scientific research, and policy development. He is also pursuing his Masters Degree with Miami University through Project Dragonfly.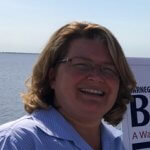 Britta Wenzel
Executive Director
Save Barnegat Bay
Britta Wenzel has been actively involved with the protection and restoration of Barnegat Bay since her childhood. At 18, she was named Ocean County's "Environmentalist of the Year." She served on the Lavallette Borough Council from 2003 to 2009, affecting many environmental programs and policies. She currently drives Save Barnegat Bay's advocacy efforts by working alongside locally elected officials, county government, state legislators and federal representatives. Britta's current position as well as her personal experience of being an advocate from her youth will help to inspire and directly inform the public on important Barnegat Bay issues.
MATHEMATICS
Taylor Bernosky '16
Investment Analyst
Prudential Financial
Taylor Bernosky graduated with Summa Cum Laude honors from Monmouth University's Honors School in 2016 with a Bachelor of Science in Mathematics and a Bachelor of Arts in Music Performance.  Following graduation, Taylor entered the CIO Analyst Program at Prudential Financial where she is currently an Investment Analyst on the Trading and Hedge Management team.  The Trading and Hedge Management team is responsible for hedging Prudential's Variable Annuity and Retirement liabilities.  Taylor is also currently enrolled in the Chartered Financial Analyst (CFA) Program, having passed the Level I exam this past June and enrolled to take the Level II exam this coming June.  The CFA Program is a series of three exams focusing on the areas of investment analysis and portfolio management skills.  During Taylor's time at Monmouth University her involvements included: Peer Mentor Coordinator for the School of Science Peer Mentor Program, President of the Phi Eta Sigma Honor Society, Team Leader for the Honors School Peer Mentor Program, VP of Finance for the Residence Hall Association, and Concertmaster of the Monmouth University Orchestra.  During her free time, Taylor is a professional violinist performing throughout the United States.
Jeff Kaufman '10
Manager, Commercial Analytics
Amicus Therapeutics
Jeff Kaufman, a Monmouth University alumni, was a duel major in Mathematics and Education for two years before transitioning to a math only focus. He began his career in commercial real estate immediately following graduation.
After two years, Jeff made his first industry transition and began working for Educational Testing Services (ETS) as a Statistical Assistant. ETS challenged Jeff to expound upon his mathematical education by honing his SAS and data consumption skill sets.
Jeff is currently the Manager of Commercial Analytics at Amicus Therapeutics, a pharmaceutical manufacturer that specializes in rare and orphan diseases. He played a key role in the US launch of one such drug, Galafold, which has revolutionized the treatment of Fabry disease (Launched in August 2018).
In biotechnology, Jeff has found an intersection between his passion and education, and intends to grow within the industry for the foreseeable future of his career.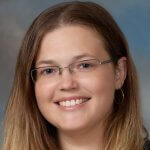 Autumn Lewis '09 '12M
Project Manager
Finance Transformation Office, Verizon
Autumn Lewis is a two time graduate of Monmouth University.  She holds both a Bachelor's degree in Mathematics and a Master's degree in Financial Mathematics.  After working her way through Graduate School, Autumn was able to utilize her degrees. She has held positions as a Revenue Management Analyst, a Contract Analyst and a Senior Financial Analyst.  She recently accepted a position as a Project Manager in the Finance Transformation Office at Verizon.
Amanda Sutton '16
Operations Analyst
Planalytics
Amanda Sutton graduated Cum Laude honors from Monmouth University's Honors School in 2016 with a Bachelor of Science in Mathematics with statistics concentration. But before that she graduated Brookdale Community college in 2014 with an associate of science in the field of study of Mathematics and Physics. During her time at Brookdale, Amanda was a part of the Physics Club; Math Club; Women in Engineering, Science, and Technology and became a private math tutor during her time at Monmouth university. Following graduation, Amanda was a volunteer statistician at Main Line Health. Amanda provided statistical analysis, in a voluntary capacity, for MLHS system Clinical Ladder program. Currently Amanda is an operational analyst at Planalytics where she identifies, analyzes and applies weather intelligence to provide quantitative returns across an organization.
CHEMISTRY
Andrea Grafton '09
Contractor, US Naval Research Laboratory
Dr. Andrea Grafton graduated from Monmouth University in 2009 with a B.S. in Chemistry and Education with minors in Physics and Information Technology. Upon graduation, Andrea began teaching high school chemistry, and after two years of teaching she made the decision to continue her education and pursue a doctorate in Chemistry. In 2011, Andrea moved to Iowa to begin her doctoral degree at the University of Iowa. At the University of Iowa she pursed her love of physical chemistry and spectroscopy, and joined an ultrafast spectroscopy research group that focused on two-dimensional infrared spectroscopy. Her research involved developing a model system for a proton transfer reaction and studying the kinetics of the reaction via two-dimensional infrared chemical exchange spectroscopy. Andrea completed her doctoral degree in the fall of 2017. After the completion of her degree, she accepted a National Research Council postdoctoral fellowship at the U.S. Naval Research Laboratory. Andrea is currently in her second year of her postdoctoral fellowship and works in the Molecular Dynamics Section of the Naval Chemistry Division, where her research still focuses on ultrafast spectroscopy.
Sean Grimes '12
Manager, Regulatory Affairs & Quality Assurance
Global Essence, Inc.
Sean Grimes graduated from Monmouth University with a B.S. in Chemistry in 2012, and is currently employed at Global Essence Inc., a global supplier of raw materials serving the flavor and fragrance industry. While at Monmouth, Sean conducted student research under Dr. Tongesayi, and served on the Student and Alumni Advisory Council for the School of Science. At Global Essence, Sean holds the position of Manager, Regulatory Affairs & Quality Assurance where he oversees both the analytical laboratory and regulatory compliance team. He and his QA team rely heavily on Gas Chromatography (GC), Gas Chromatography Mass Spectrometry (GCMS) and Chiral GC Analysis to ensure both purity and authenticity of raw materials and finished products sold. Additionally, Sean and his regulatory affairs team are tasked with ensuring material and facility compliance with various industry standards and government regulatory agencies across the globe.
Tony Lavorse
Technical Research Director
International Flavors and Fragrances
Tony Lavorse holds an undergraduate degree in Chemistry from Fairleigh Dickinson and a Ph.D. in Organic Chemistry from Rutgers. In his years at International Flavors and Fragrances has held positions as a Research Chemist, Senior Research Chemist, Associate Research Fellow, Senior Research Fellow, and his current position as a Technical Research Director. Dr. Lavorse hold thirty-five patents granted over his career at IFF.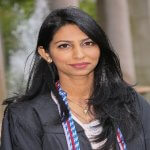 Areeba Sohail '17
Regulatory Affairs Associate Specialist
Revlon R & R
Areeba Sohail graduated from Monmouth University with a Bachelors degree in Chemistry in 2017. She currently works full time as a Regulatory Associate Specialist at Revlon. She is also enrolled in the master's program in Material Science and Engineering at NJIT.
While at Monmouth University, Areeba conducted research under the mentorship of Dr. Tongesayi in Environmental Biogeochemistry and Toxicology. She also interned at Global Essence in quality assurance, as well as at International Flavors and Fragrances as a summer intern in the scent design department.
BIOLOGY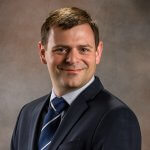 John Albanese '05
Director and Clinical Scientist
The Janssen Pharmaceutical Companies of Johnson & Johnson
John Albanese ('05) is a Director, Clinical Scientist at Janssen Pharmaceuticals, a Johnson & Johnson Company.  As one of the lead clinical scientists in the cardiovascular research and development therapeutic area, he is responsible for the development and execution of clinical strategies including large phase III clinical trials.  Prior to joining Janssen, John held roles in clinical development at Ethicon and Becton Dickinson. John holds an M.B.A. in Pharmaceutical Management from Fairleigh Dickinson University and is a Certified Clinical Research Professional (SOCRA). At Monmouth, John obtained his B.S. in Biology with a concentration in Molecular Cell Physiology and minor in Chemistry.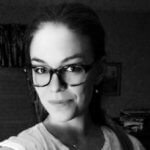 Heather Schmidt '13
Practice Transformation Specialist
Integrity Medical Systems
Heather Schmidt graduated from Monmouth University with a bachelor's of science in biology/premedical studies in January of 2014. Her ultimate professional goal is to become a physician assistant specializing in family medicine. Prior to graduation, Heather worked with Dr. Nirav Shah as a personal medical scribe at Princeton Brain and Spine – a private neurosurgery practice in Central NJ. Heather also worked closely with Ghost Productions, a specialized medical animation team that creates several detailed surgical animations of common neurosurgical procedures. In 2014 she was offered the position of lead medical writer for a start-up pharmaceutical marketing company, Rocket Science Communications, based out of Red Bank. Heather eventually found her way to population health in early 2017. Her position as a consultant revolves around a five-year pilot program, CPC+ (comprehensive primary care), created by CMMI (a branch of CMS). She is also a certified volunteer EMT in her hometown.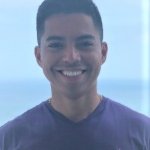 Christoper Torres '11
PVA Manager, External Affairs
Bristol-Myers Squibb
Christopher Torres graduated from Monmouth University in 2011 with a B.S. in Biology. After graduation, he worked as a Quality Systems and Operations Specialist at Endo Pharmaceuticals for three years. In 2014 Christopher became Quality Manager at Chemtura Corporation. Christopher continued his education at Rutgers University and obtained his master's degree in Business and Science with a concentration in Drug Discovery and Development in 2016. In 2015 he became Associate Manager of Product Quality Complaints at Bristol-Meyers Squibb (BMS) for before obtaining his current role as a PVA Manager of External Affairs at BMS.