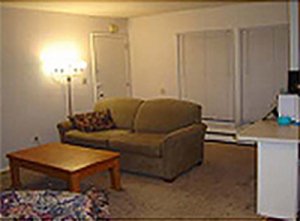 Graduate students may use the form below to apply for our off-campus housing locations. The Office of Residential Life is pleased to offer housing options to graduate students, with preference given to those new to the University, once the housing needs for undergraduate students have been met.
Housing Information
University Bluffs is a 1 bedroom apartment shared by 2 people.
---
Graduate Off-campus Housing Request Form
Although University-sponsored housing is not and cannot be guaranteed for graduate students, we will do our best to accommodate all requests after all undergraduate requests have been completed.