Jeremy T. Marousis-Bush, M.Ed.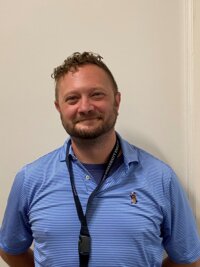 M.Ed., Monmouth University
B.A., Union College
Office

Phone

Email
Office Hours

Tuesdays, 11:30 a.m. - 12:30 p.m.; Thursdays, 10:00 - 11:00 a.m.; and by appointment.

Research Interests

Research interests include British Romanticism, curriculum development, and creative writing (poetry and fiction).

Publications

Presentations/Invited Talks

"A Breath of Fresh Air: Joseph Priestley's Influence on the Poets of the Romantic Era". NJCEA at Seton Hall University, April 2014.

Awards

The Literature Award, Union College, 2000.

The Rushton Writing Competition, First Place Poetry, Union College, 2000.