Psychology Faculty Research Labs:
Opportunities for Faculty-Student Collaborations
Our faculty members are active scholars in the field who conduct research on a variety of psychological phenomena. In the Department of Psychology we pride ourselves in fostering faculty-student collaboration through our faculty research labs. In these labs, students not only get first hand experience with psychology research, but also get the opportunity to co-author presentations at regional and national research conferences, and even serve as co-authors on research publications.
Applied Developmental Psychology Lab
Dr. Janice Stapley, Howard 101B
My programs of research focus on challenges in living during adolescence through emerging adulthood. Adjustment to college, the college experience for special populations, the lived experience of student athletes and best practices for college advising comprise one topic area. Another focus is on psychology in the workplace, Industrial Organizational Psychology and Human Resource issues related to age and generation/cohort of the worker.
Animal Behavior/Fish Lab
Current research focuses mostly on mating systems, especially sexual strategies in animal and human populations. My animal research includes studies on personality traits in fish, and intrasexual male-male aggression and its impact on mate choice of/by females in wild type and domestic Betta splendens (Siamese Fighting Fish).
Clinical Psychology Research Center
Dr. Christine Hatchard, and Dr. Jamie Goodwin, Howard 116
The mission of the Clinical Psychology Research Center is to conduct innovative, ethical research and engage in scholarly activities to contribute to the advancement of knowledge in the field of Clinical Psychology and its role as an interdisciplinary and applied science. We strive to create a collaborative and supportive environment for all members of the team and to provide exemplary mentoring to undergraduate research assistants to prepare them for graduate study and professional careers.
Visit Clinical Psychology Research Center Online
Family Dynamics Lab
My current research program focuses on relationships within the family, most recently the sibling relationship among emerging adults (those ages 18-25). My research assistants and I study topics such as closeness and rivalry among siblings, various types of communication between siblings, and the impact of parental factors on the adult sibling bond. We also examine the effects of birth order on personality as well as how birth order affects the sibling relationship.
Gender Development Lab
Dr. Lisa Dinella, Howard 103B

The Gender Development Laboratory focuses on scientifically exploring gender development across the lifespan. Dr. Dinella and her research team work collaboratively with researchers at the University of Wisconsin and Washington and Lee University to investigate how gender stereotypes and gender identity are actively created in preschool and elementary school children. Additionally investigated are how these factors and societal constructions of gender influence career paths. Dr. Dinella actively trains and mentors undergraduate students to conduct empirical investigations. Undergraduate research team members participate in the design, data collection, data analysis, synthesis, and the presenting and publishing of research.
Human-Animal Wellness Collaboratory (HAWC)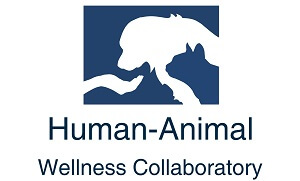 The HAWC Lab is dedicated to the scientific understanding of human-animal interactions and to the application of that knowledge for improving the lives of both humans and animals in society. Current research examines the relationship between play and welfare in animals, assessment of animal welfare, and developing strategies for promoting behavioral choices for animals in captivity through training and enrichment. While students can gain experience with a variety of research methods in the HAWC lab (including observational, experimental, and surveys), the lab is especially unique in that it affords students and our research participants exposure to the field of applied behavior analysis with both humans and non-human animals in a wide range of real-word settings, such as animal shelters and sanctuaries, zoos and aquariums, and with pet owners and dog parks in the community. Thus, HAWC exists as a "collaboratory" because our research intimately involves collaborations with a range of outside institutions and organizations interested in animal welfare. Students are active participants in the entire research process and can learn directly about a variety of career paths in psychology working with both humans and animals.
Music, Voice & Cognition Laboratory
The Music, Voice & Cognition (MVC) Laboratory studies the mental processes involved in the production and perception of music and speech. Research assistants have the opportunity to collect and analyze data in the context of behavioral, perceptual, and psychophysiological studies. Recent studies have focused on auditory imagery, pitch short-term memory, vocal imitation, music experience, language experience, and emotion recognition.
Play, Culture, and Development Lab
In this lab, students gain experience working with participants across the life span (primarily childhood and late adulthood) from diverse ethnic heritages in real life settings, for example preschools, extended care programs, senior centers, and senior residential facilities. Research assistants engage in ethnographic (participation, interview, observation) and other methodological approaches. Assistants also code and analyze both qualitative and quantitative raw material. Research questions have applied value and inform the literature on play and developmental outcomes. Current studies explore the relationship between children's play, development, and literacy skills; and adult play, social attraction, and well-being.
Relationship Science Lab
Dr. Gary Lewandowski, Howard 106B
We conduct research generally on how the self influences romantic relationships, primarily in the context of self-expansion. This work focuses on a variety of relationship processes such as:
attraction, relationship initiation, relationship maintenance, infidelity, break-up, as well as the benefits of self-expansion in non-relational contexts.
Self and Identity Lab
Dr. Natalie Ciarocco, Howard 105B
This lab focuses on the role of self-regulation in everyday life using the theory that self-control is a limited resource. Current projects focus on the role of self-regulation in intimate relationships.