The Works in Progress series is a forum for presenting your work underway in an area of scholarship or teaching for a seminar-style discussion among faculty of the Department of History and Anthropology and the broader campus community, originally conceived and developed by Dr. Hettie V. Williams. The mission of this seminar is to foster awareness about the research interests among faculty, improve communication about areas of teaching and scholarship, facilitate discussions across disciplines, and encourage collaborative research opportunities. Presentations take place once per month in Fall and Spring semesters from 1:15-2:15 pm usually on the fourth Wednesday of the month. Presentation mode is at the discretion of the speaker, either in person or by Zoom, with Zoom information supplied in the week prior to the presentation.
If you would like to present in the series, please email Dr. Geoff Fouad.
Organizer: Dr. Geoff Fouad
---
Fall 2022 Calendar
Presenter: Meg Forney
Title: Crisis Intervention Team Training in Monmouth County
Wednesday, September 28, 1:15 pm to 2:15 pm in Howard Hall 342
Synopsis: In 2021, the New Jersey Attorney General mandated that all law enforcement officers in the state undergo de-escalation training and issued a directive updating the statewide use of force policy. To address this directive, the Monmouth County Prosecutor's Office began holding Crisis Intervention Team (CIT) training for law enforcement officers and mental health services providers in June 2021. CIT is a nationally recognized approach that was first developed in Memphis, Tennessee. While the traditional CIT model focuses on de-escalation strategies with individuals suffering from mental illness, the NJ CIT model also includes strategies for engaging with individuals with behavioral health issues, developmental and intellectual disabilities, and substance use. CIT training is a 40-hour course that takes place over five consecutive days and includes classroom instruction and practical exercises. The goal is to build collaboration between law enforcement and mental health providers and foster de-escalation skills with special populations to ultimately alleviate police involvement in crisis situations, divert individuals from the justice system, and decrease use of force.
The Criminal Justice Department and School of Social Work are working collaboratively to evaluate CIT training in Monmouth County. In May 2022, pre- and post-tests were collected from all training participants to examine training outcomes related to participant perceptions of special populations and de-escalation. Focus groups are scheduled to be completed in November with this cohort to assess the use of the CIT model in the field and further evaluate training outcomes. Data collection is ongoing for subsequent training sessions.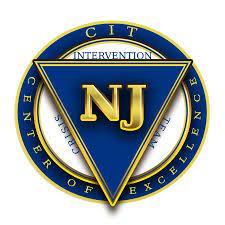 ---
Presenter: Kenneth Womack and Kenneth Campbell
Title: Bruce Songs: The Music of Bruce Springsteen
Wednesday, October 26, 1:15 pm to 2:15 pm in Howard Hall 342
Synopsis: Bruce Songs will offer a fascinating and detailed chronicle of Springsteen's work. In so doing, the book will trace the artist's musical growth and evolution from his early days through the present, focusing on his twenty studio albums. Each entry will compile vital information, commentary, and statistics from authoritative sources, as well as featuring an introductory and a historical essay to contextualize the album in Springsteen's life and times. Bruce Songs will provide students and teachers with a guide to the recordings, including key information about song origins and personnel. Along with contemporaneous reviews, insider accounts will be deployed to afford readers with new insights into Springsteen's life and work. In addition, the book will include several pull-out sections devoted to key moments associated with Springsteen's work (e.g., the legal controversy associated with the release of Darkness on the Edge of Town; Springsteen's renowned political efforts; and his celebrated appearances in the aftermath of 9/11 and at the Super Bowl, among other standout performances).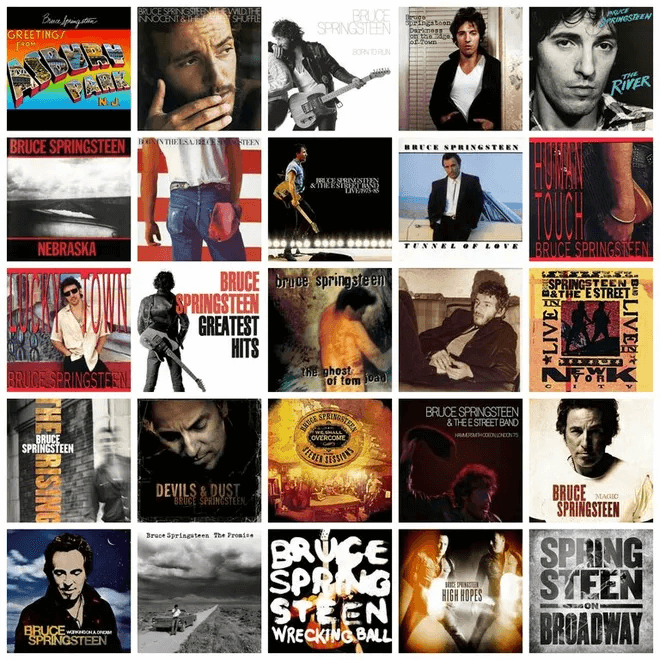 ---
Presenter: Melissa Brzycki
Title: The Model Child and Daily Life during the Chinese Great Leap Forward, 1958-1961
Wednesday, November 16, 1:15 pm to 2:15 pm in Howard Hall 342
Synopsis: During the Great Leap Forward in the People's Republic of China (PRC), periodicals, storybooks, and newspaper stories portrayed children as independent problem-solvers and political actors, who were often more perceptive and politically advanced than adults. This was part of a larger movement in which the state attempted to rapidly transform the country into a socialist, industrial powerhouse, necessitating the mobilization of all members of society, including children. Children were lauded as capable participants in all areas of society, politics, and production who often acted outside of, and sometimes in defiance of, adult authority. However, during this period, at home and in school, teachers, parents, and Young Pioneer counselors rewarded children for many of the same behaviors as in the early years of the PRC: studying hard, helping one's classmates, supporting the teacher, doing chores at home, and being kind and obedient to adults and authority figures. Thus, the ideal child of national media and the rewarded child of daily life diverged significantly during the Great Leap Forward. This divergence shows the tensions between national discourse and local practice that remained despite state penetration down to the grassroots level, preceding and alongside the disastrous breakdown that led to the Great Leap famine.
---
Presenter: Kimberly Callas
Title: Embodied Place
Tuesday, December 13, 1:15 pm to 2:15 pm on Zoom (RSVP to Geoff Fouad)
Synopsis: In my artwork, I bring together natural materials and emerging technologies to create life-size figures that combine the human body with symbols and patterns from nature. This artwork explores the concept of the 'ecological self': a self within us that still might remember that we, too, are part of nature. I have grown this work into a Social Practice project called Discovering the Ecological Self (D-Eco-Self). As part of D-Eco-Self, I lead workshops on creating unique eco portraits. Participants combine 3D facial scans with nature-based symbols and patterns from their environmental landscapes that are personally and culturally significant. These eco portraits are then 3D printed and shared with their community as a way to deepen understanding of ecological relationships.
In my figurative artwork and these eco portraits the body becomes a palimpsest. We are marked by place: its patterns, images, and symbols become an intricate part of us. Can this be a valuable metaphor for deepening our relationship with nature and ourselves? Through my artwork and Social Practice, I attempt to bring this 'marking' to the surface, and by using emerging technologies, draw it into the skin. The intent is to remember our significant connections to nature and to also develop meaningful new ones.
---
Spring 2023 Calendar
Presenter: Jennifer McGovern and Lisa Dinella
Title: Not Just Fun and Games: Gendered Messages about Sport Toys
Wednesday, January 25, 1:15 pm to 2:15 pm in Howard Hall 316
Synopsis: Scholars have consistently shown that male athletes dominate sport media; however, this is not the only medium where children receive messages about gender and sports. Before children even know what sports mean, they receive messages about physical activity through their toys. While developmental psychologists have studied how toys shape gender schemas, these scholars have not focused exclusively on sport-related toys. Because toys are instrumental for childhood development and socialization, it is important to understand how sport toys can communicate gender expectations about sport and physical activity from an early age. This mixed methods research looks at survey data and at toy listings on popular retail websites to examine gendered meanings attached to sport-related toys. The survey data show that toy type, color, and sport influence gendered perceptions. The content analysis demonstrated that while toy names and labels were aimed at a broad audience; boys outnumbered girls in photos of children playing with the toys. When girls were pictured, they had more passive poses and often played with pink-colored toys. Both the toy listings and the survey data contribute to the gendered stereotypes of sports as a space (mostly) for boys.
---
Presenter: Hettie V. Williams
Title: Mildred Fay Jefferson: A Black Woman Conservative Intellectual
Wednesday, February 22, 1:15 pm to 2:15 pm in Howard Hall 316
Synopsis: Mildred Fay Jefferson was a culture warrior and black woman conservative intellectual. Historian Daniel K. Williams describes her as "a conservative who supported Richard Nixon" and "eventually joined the Republican Party." She was a far-right Methodist and Republican black woman conservative who was antiabortion, against affirmative action and an outspoken critic of what she called the "radical feminist agenda." Jefferson is most noted for being "the greatest orator" of the pro-life movement as so described by Daria St. Martin an executive with the NRLC. For her, American society was based on a "Judeo-Christian moral tradition" that shaped and determined laws about individual rights and freedoms. Though she defined the right-to-life movement as a "people's movement," not bound by religious denomination, she discussed this cause with noticeable religious overtones that she conjoined with her understanding of medical and legal ethics. Most historians of the New Right, who bother to mention Jefferson at all, have argued that Jefferson was more libertarian in her views on individual rights overall; but, I argue in this paper that she became increasingly less so as illustrated in her views on abortion.
---
Presenter: Dave Golland
Title: Journey and Race: Cultural Appropriation in Corporate Rock
Wednesday, March 29, 1:15 pm to 2:15 pm in Howard Hall 316
Synopsis: "Just a small-town girl, living in a lonely world." Few lyrics have so closely captured the identity of a listener and the zeitgeist of an era. "Don't Stop Believin'" was released in July 1981 to rapidly ascend the Billboard Hot 100 chart. Forty years on, that song continues to influence popular culture. But why?
Journey released their first records during the conversion from a production economy to a service economy, especially in factory towns like Passaic, New Jersey, where the predominantly white young men in their audience sought a release from anxiety as job opportunities seemed to be moving elsewhere. Journey's success also capped a period in which popular music split into Black and white styles. Rock 'n' roll split starting in the late sixties between soul—directed at Black listeners—and rock—marketed for whites—but the difference was less about the music than about writing Black artists out of the story. Meanwhile, as politics took a decisively rightward turn, rock music was less about hippies at Woodstock and antiwar protesters than a corporate enterprise. Journey epitomized "corporate rock," combining the best of soul, rock, jazz, and the blues into a form pleasant to the ears of millions—and generating huge profits for all involved.
This paper, part of a larger book project, explores how the story of Journey—its music and its sales—illuminates the story of race in corporate-oriented rock music.
---
Presenter: Jonathan Mercantini, Richard Veit, Melissa Ziobro, and Geoff Fouad
Title: Battles of Connecticut Farms and Springfield: Research, Mapping, and Archaeology
Tuesday, April 25, 1:15 pm to 2:15 pm on Zoom (RSVP to Geoff Fouad)
Synopsis: To be announced