Interdisciplinary Conference on Race
Fifth Biennial
THEME: Exploring Race, Gender, and Leadership in History and Global Societies: Goals, Strategies, and Reconciliation
DATE: Thursday, November 9 to Saturday, November 11, 2017
VENUE: Monmouth University, West Long Branch, NJ
The 2016 United States (U.S.) presidential election cycle has led to a broad debate concerning leadership. The concept of leadership and the roles of leaders are important to the development of any society. Those who lead are called upon to project moral authority not just formal authority. In modern times, there are political leaders who have promoted good governance, there are entrepreneurs who have grown their companies through ethical business practices, and there are global icons who have made significant contributions to peace and reconciliation such as Nelson Mandela.
The purpose of this conference is to explore the different categories of leadership, the strategies of leaders, and the roles and achievements of leaders in various areas of human civilization including (but not limited to) politics, religion, education, culture, law, military, and medicine while contemplating issues related to race and gender. We are particularly interested in papers related to women in leadership, "race leadership" in the African American tradition, race, ethnicity and reconciliation in African nations and papers that explore leadership in history and global societies more generally. We welcome individual papers or panel proposals that address these topics or other aspects of race, gender, and leadership from historical, anthropological, sociological, legal, cultural, and political, perspectives. Papers related to the topic of race more generally are also welcome. This conference is both interdisciplinary and multidisciplinary in scope and we invite scholars from various disciplines as well as those with expertise in interdisciplinary fields of knowledge such as gender studies and race studies. The conference webpage will be updated periodically.
The Monmouth University race conference was founded in 2008 by Dr. Julius Adekunle and Hettie V. Williams. This conference has brought together scholars from more than fifteen U.S. states, four continents, and twelve nations. Robin D.G. Kelley, Tera Hunter, and David Roediger have all previously served as keynote speakers for this event. Dr. Jonathan Holloway will deliver the keynote address at the 2017 conference. Dr. Jennifer Scanlon among several other distinguished guests will also speak at the conference.
Opening Keynote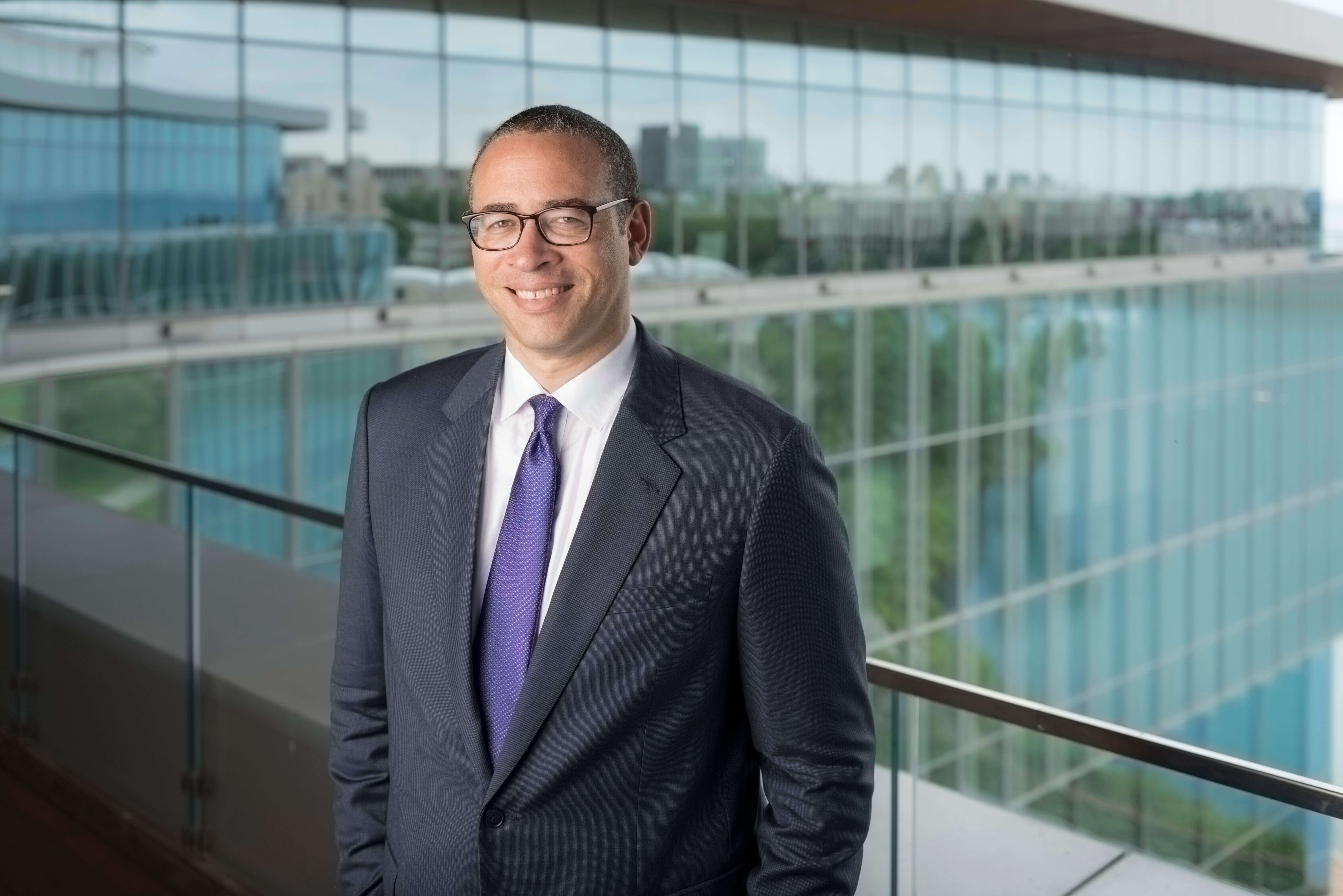 Dr. Jonathan Holloway, Provost of Northwestern University, will deliver the keynote address.
Jonathan Holloway became Provost of Northwestern University on August 1, 2017. He is Northwestern University's Chief Academic Officer and an ex-officio member of the faculty of each school. In this role he:
Supervises the educational policies and academic priorities of the University.
Encourages and coordinates initiatives in undergraduate and graduate education.
Oversees preparation of the university's annual budget.
Acts on faculty appointments and promotions.
Directs allocation of resources and space to academic units.
Is the acting chief executive officer in the absence of the President.
Provost Holloway was most recently the Dean of Yale College and Edmund S. Morgan Professor of African American Studies, History, and American Studies at Yale University. His research is on post-emancipation United States history with a focus on social and intellectual history. He is the author of Confronting the Veil: Abram Harris Jr., E. Franklin Frazier, and Ralph Bunche, 1919-1941 (2002) and Jim Crow Wisdom: Memory and Identity in Black America Since 1940 (2013), both published by the University of North Carolina Press. He edited Ralph Bunche's A Brief and Tentative Analysis of Negro Leadership(NYU Press, 2005) and co-edited Black Scholars on the Line: Race, Social Science, and American Thought in the 20th Century (Notre Dame University Press, 2007). He has written an introduction for a new edition of W.E.B. Du Bois's Souls of Black Folk, published by Yale University Press in 2015, and is currently working on a new book, A History of Absence: Public Narratives, Race, and the Making of the Modern World.
Holloway received a bachelor's degree with honors in American Studies from Stanford University. He then went on to earn three advanced degrees from Yale, an M.A. in history, an M.Phil. in history and a Ph.D. in history. He began his academic career at the University of California, San Diego, before joining the faculty at Yale in 1999 and becoming a full professor in 2004.
TEDxYale talk by Dr. Holloway: Memory in the Diaspora: Jonathan Holloway at TEDxYale
Plenary Speakers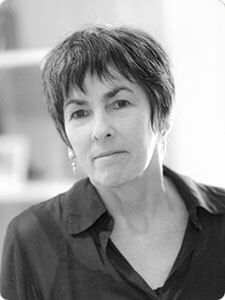 Dr. Jennifer R. Scanlon, Bowdoin College
Jennifer Scanlon is the William R. Kenan, Jr. Professor of Gender, Sexuality, and Women's Studies at Bowdoin College in Brunswick, Maine. A historian with a scholarly focus in U.S. women's history, Scanlon has published widely and for a variety of audiences. In 2016, Oxford University Press released her most recent book, Until There is Justice: The Life of Anna Arnold Hedgeman, the first and, as a New York Times review stated, "long overdue" biography of civil rights stalwart Anna Arnold Hedgeman, who played a key role in over half a century of social justice initiatives. Hedgeman's life and work exemplify the links between civil rights, women's rights, and faith-based activism in what scholars now often refer to as the long civil rights movement. Scanlon's last book, Bad Girls Go Everywhere: The Life of Helen Gurley Brown, which explores the working-class roots of Brown's controversial form of feminism, was named a "Book of the Times" by the New York Times and a business book of the year by American Public Media's Marketplace, and received significant acclaim in publications ranging from People magazine to the New Yorker, Entertainment Weekly to the
Wall Street Journal. Professor Scanlon serves as a Distinguished Lecturer for the Organization of American Historians and has served as Executive Director of the Coordinating Council for Women in History (CCWH), an affiliate of the American Historical Association (AHA) and the Organization of American Historians (OAH).
Until There is Justice tells the history of America's black freedom struggles as seen through the life of Anna Arnold Hedgeman (1899-1990), a vital but until now understudied civil rights leader. A demanding feminist, devout Christian, and savvy grassroots civil rights organizer, Anna Arnold Hedgeman played a key role in more than half a century of social justice initiatives, spearheading advances in education, public health, politics, and workplace justice. A dignified woman and scrappy freedom fighter, Hedgeman upended conventions of the civil rights and feminist movements, working as a teacher, lobbyist, politician, social worker, and activist. She left a mark on modern America as deep as that of A. Philip Randolph, Betty Friedan, Malcolm X, and Martin Luther King Jr., yet compared to those celebrated activists, she has received scant attention. Scanlon's first-ever biography of Anna Arnold Hedgeman brings this exceptional woman's life, ideas, struggles, and achievements to light.
Dr. Elizabeth Higginbotham, Professor Emerita of Sociology, University of Delaware
Elizabeth Higginbotham (B.A., City College of the City University of New York; M.A., Ph.D., Brandeis University) is Professor Emerita of Sociology at the University of Delaware where she also held appointments in Black American Studies and Women and Gender Studies. She is currently a Research Associate at the Hagley Museum and Library in Delaware. She spent much of her career at the Center for Research on Women and on the Sociology faculty at the University of Memphis where she conducted research and organized curriculum transformation workshops in the 1980s and 1990s. She is the author of Too Much to Ask: Black Women in the Era of Integration (University of North Carolina Press, 2001), co-author with Margaret L. Andersen of Race and Ethnicity in Society: The Changing Landscape (Cengage Learning, fourth edition 2016) and co-editor of Women and Work: Exploring Race, Ethnicity, and Class (Sage Publications, 1997; with Mary Romero). Higginbotham has authored many articles in journals and anthologies on the work experiences of African American women, women in higher education, and curriculum transformation. She is widely recognized as a major scholar of intersection of race, class and gender.
Along with colleagues Bonnie Thornton Dill and Lynn Weber, Higginbotham is a recipient of the American Sociological Association Jessie Bernard Award and Distinguished Contributions to Teaching Award for the work of the Center for Research on Women at the University of Memphis. She received the Robin M. Williams Jr. Award from the Eastern Sociological Society, given annually to one distinguished sociologist. Higginbotham served a term as vice president of the Eastern Sociological Society, and has held many elected and appointed leadership positions in the American Sociological Association.
Presentation by Dr. Higginbotham at the Black Women in the Ivory Towers Conference
Presentation on Leadership and the Center for Returning Citizens
Jondhi Harrell, Executive Director, The Center for Returning Citizens
J. Jondhi Harrell is the Founder and Executive Director of The Center for Returning Citizens (TCRC) in Philadelphia. TCRC offers comprehensive services for prisoners and formerly incarcerated people in the areas of re-entry, pre-entry, and advocacy. He plays a leadership role in numerous organizations, including the National Committee of Alternatives to Violence Re-Entry Program, the Formerly Incarcerated and Families Working Group of Decarcerate PA, the Coalition against Mass Incarceration (CAMI Philly), the Re-Entry Coalition of Philadelphia and the Quaker Network to End Mass Incarceration. Jondhi is co-founder of the Transitional Services Coalition and the BLOC Party (Build Lobby Organize Campaign), the movement to forge returning citizens of Philadelphia and Pennsylvania into a cultural, social, political, and economic coalition. He is a frequent guest lecturer on the topics of Mass Incarceration, Social Injustice, The New Underground Railroad, and Re-building Black America at universities, colleges, churches, organizations and community events. Jondhi has a Bachelor's Degree in Human Service Management from the University of Phoenix and is a Master's in Social Work candidate at Temple University. Jondhi is a fellow in JustLeadershipUSA's 2016 Cohort of Leading with Conviction. He is co-clerk of Germantown Friends Meeting Peace & Social Justice Committee.
YouTube Video: Jondhi Harrell Talks Reentry
Additional Information
Pre-Conference Events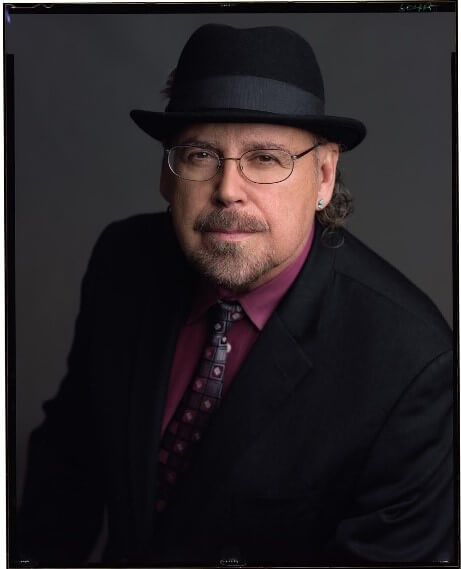 Professor Davíd Carrasco, Neil L. Rudenstine Professor of the Study of Latin America, Harvard Divinity School and the Faculty of Arts and Sciences (Anthropology)
"Bringing Up the Bodies:The Erasure of Mexicans and the Days of the Dead in the US"
Thursday, October 26, 2:45-4:30 P.M – Pozycki Hall Auditorium
2017 International Pre-Conference on Race
Hosted by the Department of History and Anthropology & The Honors School at Monmouth University
Wednesday, November 8, 2017 – 10am-8pm
Details 
---
If there are any problems with this website, please contact Heidi Bludau.