Department of English
Monmouth University's Department of English gives students the opportunity to study literature, writing, and rhetoric in a supportive and engaging intellectual community of faculty and peers. English majors and minors are encouraged to pursue their interests under the direction of dedicated and accomplished faculty mentors both inside and outside the classroom, and can choose from a range of programs and courses offerings in the areas of literature, creative writing and professional writing. Students will enhance their close reading and analytical skills as they encounter the pleasures and possibilities found in reading literary works of aesthetic and cultural value. A major or minor in English enables students to develop critical awareness that prepares them for careers in the areas of teaching, law, business, publishing, writing, and administration, and most importantly, lays the foundation for a lifelong engagement with the versatility, power, and beauty of language.
M.A./M.F.A in Creative Writing
Monmouth's M.A./M.F.A. dual-degree program builds upon our 30-credit M.A. in English with a new 18-credit M.F.A. curriculum. Graduates will leave the program ready to pursue publication of their own work and qualified to seek careers in higher education, publishing, and related fields.
After completing their M.A. in English with a Creative Writing concentration, Monmouth's M.F.A. students will immerse themselves in an additional 18 credits of intensive study that includes advanced craft seminars, workshops, networking opportunities with publishing professionals and visiting writers, and career preparation in our internship program and reserved adjunct teaching positions.
Transfer students from other M.A. programs and alums with non-CW M.A. degrees from Monmouth may apply for our bridge program to complete the M.F.A. Part-time status, night classes, financial aid, graduate assistantships, and paid teaching opportunities available.
Virtual Tuesday Night Book Club
Tuesday Night Book Club is hosted by Monmouth University's Ken Womack and Michael Thomas. Each month they'll explore a different novel. All you have to do is Zoom in and join the discussion!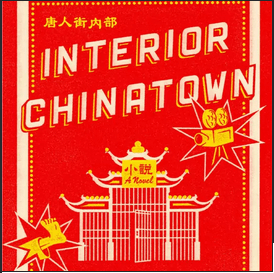 Charles Yu's Interior Chinatown
September 21, 2021, 7:30 p.m.
Register here.

Liz Moore's Long Bright River
October 12, 2021, 7:30 p.m.
Register here.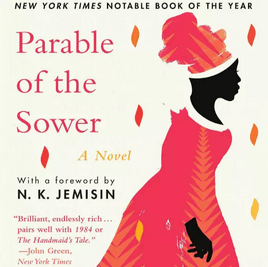 Octavia E. Butler's Parable of the Sower
November 2, 2021, 7:30 p.m.
Register here.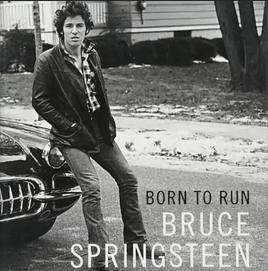 Bruce Springsteen's Born to Run
December 14, 2021, 7:30 p.m.
For more information about the Virtual Tuesday Night Book Club, please visit https://www.monmouth.edu/mca/series/tuesday-night-book-club/.
Visiting Writers Series
The Visiting Writers Series was introduced to campus in 2005 as a way to connect students with contemporary authors whose works have significantly impacted the world of literature. Founded by Michael P. Thomas, poet and Associate Dean for the Wayne D. McMurray School of Humanities & Social Sciences, the Series has become a celebrated component of the University's Center for the Arts.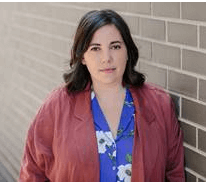 Emma Copley Eisenberg
Wednesday, October 13, 4:30 p.m.
For more information about the Visiting Writers Series, please visit https://www.monmouth.edu/mca/series/visiting-writers-series/.
Scholarly Speaker Series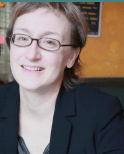 Hélène Quanquin
"Men in the American Women's Rights Movement, 1830-1890: Cumbersome Allies."
Monday, March 1, 12 p.m.
Read the article on this unique series featured on page 4 of our Department Newsletter, Words Matter.
ANNOUNCEMENTS:

Join us for an evening with Poet Adrienne Su on Thurs., Sept 30 at 6:00 p.m. Register here.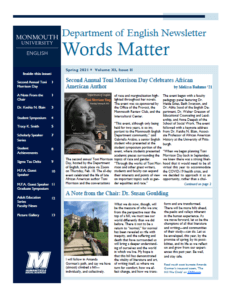 Read the Spring 2021 issue of our Department Newsletter, Words Matter.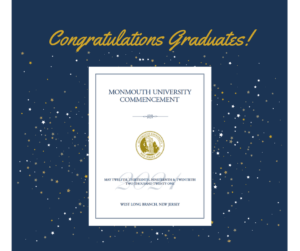 Congratulations to all of our August 2021 Graduates!
Do you have exciting news to share? Let us know by emailing english@monmouth.edu!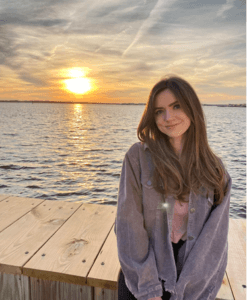 Congratulations to Jenna Puglisi on accepting a new position, "Enrollment Services Advisor, College Pathways" at Ocean Community College (OCC)!!

Congratulations to
Amy Grimm (Monahan, M.A. '12) for being awarded the Monmouth University-Roberts Charitable Foundation Outstanding Teaching Award for 2020! The School of Education will hold a ceremony on May 6.

Congratulations to Skylar Daley '21 on her acceptance to the M.A. programs at American University, Boston University, Fordham University, and Seton Hall University!
Toni Morrison Day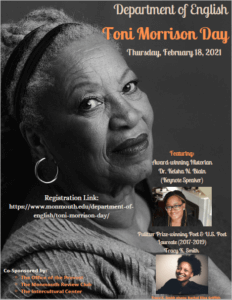 Read The Outlook's article on the event in the February 24, 2021 issue!
———————–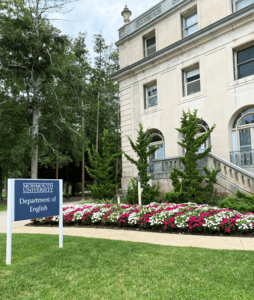 We're eager and available to help with any of your questions and concerns. Please reach out to us at any time
via email (english@monmouth.edu) or call us at 732-571-3439.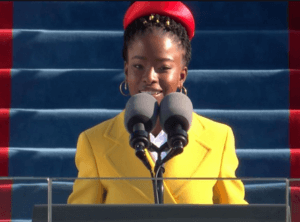 Watch Amanda Gorman, youth poet laureate, recite at the inauguration of President Biden and Vice President Harris on CNN.com.

Meet Monmouth University Polling Institute Intern, Jimmy Watson! Read his blog post, "'Unprecedented Times'? We've Seen This Stuff Before."
Monmouth Now: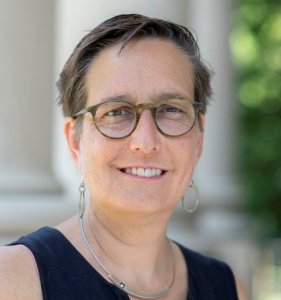 Professor Estes gave the keynote lecture, at the International Medieval Congress, held virtually by the University of Leeds from July 5-9, 2021. Read the article in Monmouth Now.
Congratulations to Professor Estes on her election to the MLA Forum Executive Committee. Read the complete article.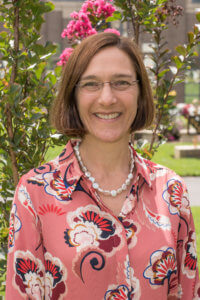 Congratulations to Professor Bluemel for winning the Leverhulme Visiting Professorship! Read the full article.
—————–

Read the "MLA Statement Deploring Systemic Racism" at www.mla.org.