Department of English
Monmouth University's Department of English gives students the opportunity to study literature, writing, and rhetoric in a supportive and engaging intellectual community of faculty and peers. English majors and minors are encouraged to pursue their interests under the direction of dedicated and accomplished faculty mentors both inside and outside the classroom, and can choose from a range of programs and courses offerings in the areas of literature, creative writing and professional writing. Students will enhance their close reading and analytical skills as they encounter the pleasures and possibilities found in reading literary works of aesthetic and cultural value. A major or minor in English enables students to develop critical awareness that prepares them for careers in the areas of teaching, law, business, publishing, writing, and administration, and most importantly, lays the foundation for a lifelong engagement with the versatility, power, and beauty of language.
M.A./M.F.A in Creative Writing
Monmouth's new M.A./M.F.A. dual-degree program builds upon our 30-credit M.A. in English with a new 18-credit M.F.A. curriculum. Graduates will leave the program ready to pursue publication of their own work and qualified to seek careers in higher education, publishing, and related fields.
After completing their M.A. in English with a Creative Writing concentration, Monmouth's M.F.A. students will immerse themselves in an additional 18 credits of intensive study that includes advanced craft seminars, workshops, networking opportunities with publishing professionals and visiting writers, and career preparation in our internship program and reserved adjunct teaching positions.
Transfer students from other M.A. programs and alums with non-CW M.A. degrees from Monmouth may apply for our bridge program to complete the M.F.A. Part-time status, night classes, financial aid, graduate assistantships, and paid teaching opportunities available.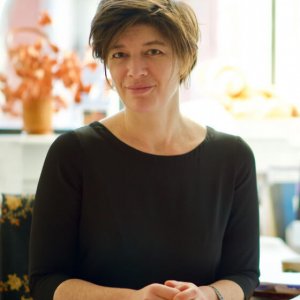 Visiting Writer Taije Silverman
November 18, 2019
By Brittany Scardigno
Taije Silverman shares the importance of the versatility of language and touches on the most vulnerable experiences of life. The silenced topics of death and grief are explored to find comfort in facing pain head on through Silverman's poetry. In Houses Are Fields, she attempts to control overwhelming emotions of panic while in the presence of her sick mother, transferring her anguish and confusion on to the page through the act of writing. Silverman's new manuscript continues the themes of loss, noises, and echoes acting as memories in addition to racism, sexism, antisemitism and more. She declares: "Although there are no 'isms' in the book, they remain in the conversations held between the pages. [The objective] is to contemplate all the different voices coming into perspective, leading us to question who has authority . . . and how that authority is established." Silverman's poetry gives opportunity to the silenced voices and encourages readers to use their voice freely, recognizing that "People change when you speak back." Monmouth University's Visiting Writers Series had the privilege of hosting Silverman's reading on November 18, 2019, followed by a stimulating Q & A concerning her craft:
In Houses Are Fields, some of your poems are fragmented and free-verse. Is it more difficult to do? Do you prefer it that way?
 "These types of poems come out of writing as a weapon against time, writing everything happening during my mother's sickness. I started writing with spaces in between because at the time my mother started to lose the part of her brain that allowed her to speak . . . the more my mother's voice became fragmented, mine did too."
From a beginning writer's experience, death changed my sense of writing. Has your style of poetry changed after the death of your mother?
 "Yes, loss is what shapes language and words. For a while I wasn't able to write, that's why I started translating. During panic attacks, translating Italian soothed me. . . . Eventually my work got more playful. . . . [The idea of] motherhood is surreal, so my work became more surreal, as well."
A lot of your poems are about your private life. How does it make you feel that your most private moments are publicly seen and heard?
 "I was raised well, to tell the truth and tell it clearly. Hiding things is what embarrasses me. Bodies are weird and the more we talk about them the better. The truth is somehow the opposite of shame for me."
Read our Q & A's with all of the 2019-2020 Visiting Writers here.
For more information about the Visiting Writers Series, please visit https://www.monmouth.edu/mca/series/visiting-writers-series/.
ANNOUNCEMENTS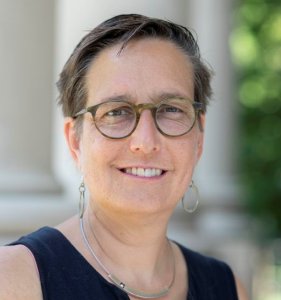 Professor Heide Estes' book has been lauded by Oxford Academic Journal. Read the article featured in the current issue of Monmouth Now.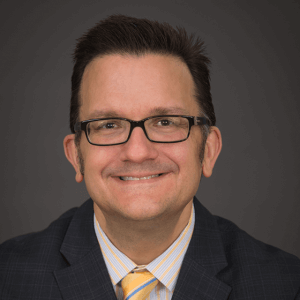 Dean Womack's new article, "Marvin Gaye's 'What's Going On': A Listening Guide" is featured in the current issue of Monmouth Now.

The English Student Awards and Sigma Tau Delta Induction Ceremony on April 2 has been cancelled. A virtual ceremony is forthcoming.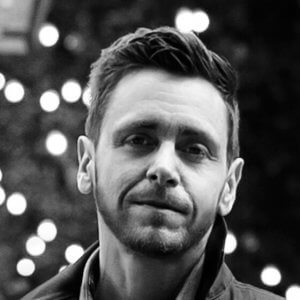 The Visiting Writer Series featuring Jordy Rosenberg on April 7 has been postponed.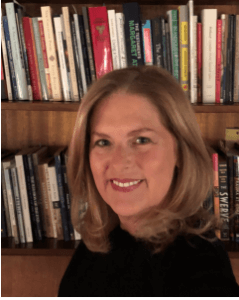 Congratulations to Professor Azcuy on winning a Fulbright Scholar Award. Click here to read the complete article in Monmouth Now!
_____________