Department of English
Monmouth University's Department of English gives students the opportunity to study literature, writing, and rhetoric in a supportive and engaging intellectual community of faculty and peers. English majors and minors are encouraged to pursue their interests under the direction of dedicated and accomplished faculty mentors both inside and outside the classroom, and can choose from a range of programs and courses offerings in the areas of literature, creative writing and professional writing. Students will enhance their close reading and analytical skills as they encounter the pleasures and possibilities found in reading literary works of aesthetic and cultural value. A major or minor in English enables students to develop critical awareness that prepares them for careers in the areas of teaching, law, business, publishing, writing, and administration, and most importantly, lays the foundation for a lifelong engagement with the versatility, power, and beauty of language.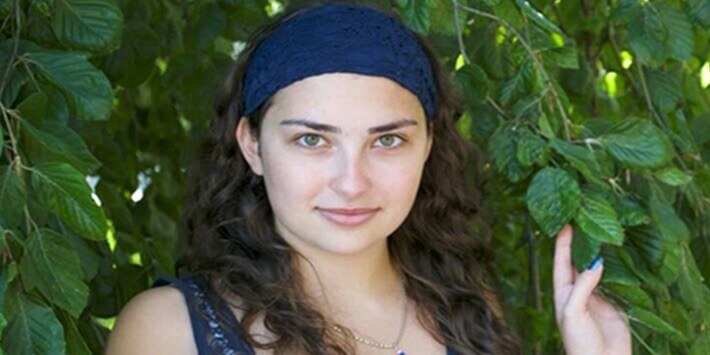 Meet Malia Padalino
Malia Padalino is an Honors student currently pursuing her BA in English at Monmouth University. Over the summer had the opportunity to participate at Barnes and Noble for her Experiential Education requirement. Speaking about her experience, Malia said: "The bookseller position involved shelving various genres of literature, learning how to model books, inputting memberships into the computer system, ordering books for customers, and recommending books." Malia found her experiences at Barnes and Noble to be enriching and rewarding, allowing her to learn more about her skills: "I learned about the importance of sales, the difference of literary genres, what books customers are reading, the various publishing companies that exist, and how to teach poetry to kids." As part of her Ex Ed, Malia spearheaded a poetry workshop geared entirely towards children from age three to middle schoolers: "I read some poems to them by poets such as Robert Louis Stevenson, Robert Frost, Lewis Carroll, and Shel Silverstein, and had them find the rhyme and alliteration in each. Then, I had the kids write their own poems and recite them on the stage in the Children's Department to each other." In addition to creating a poetry workshop, Malia read books to children during story time: "Every Saturday morning I had the opportunity to do story time, to read books to all the children, who definitely enjoyed it. I would read books like Good Night Moon or Good Night Lab, written by the same author. When we were finished with the reading, the children would do some sort of activity such as drawing or a word search."
Malia also learned about the bookselling business. She "assisted the store managers with a project….We were given a list of books to pull out from the Fiction, Religion, and Business sections in the store. We pulled out older books that hadn't sold well in a long time. The intent of this project was to help the company grow and improve sales because by eliminating books that have not sold in recent years, there will be more room on the shelves for books that do well. Books customers are interested in. I was glad I was able to be a part of this project because it really taught me about how sales work."
Malia summed up her time at B&N by saying, "My experience at Barnes and Noble will help me with my future career. I hope one day to work in the publishing industry or to possibly become a professor, so this Ex Ed really provided me with the knowledge and experience that I needed…. It was also a rewarding experience to be able to plan an event on my own, from writing the proposal to making the worksheets and finding readings, to making flyers to promote the event. I am pleased and fortunate to have been able to work at Barnes and Noble this summer, and I know that the skills and knowledge I have gained will play a role in my future career."
ANNOUNCEMENTS
Annual Graduate Symposium
Call for Papers
April 24, 3-7 PM
Location: Bey Hall 222
Who will be presenting?
John Francis
Daphne Keller
Colleen King
Kimberly Morgan
Daniel Murphy
Connor White
Elizabeth White
It's not too late! Join your esteemed peers and present your work!