Laurie Kuhn, Associate Director of Graduate Admission
Phone: 732-571-3452
E-mail: lkuhn@monmouth.edu 
College: BA Psychology, SUNY
Oneonta; MBA, Baruch College – Mount Sinai School of Medicine
Works with: Students interested in the Nursing, MBA, Computer Science, and Software Engineering
programs, as well as international and non-matriculated students
Laurie joined Monmouth University as an admissions counselor in 1999. Before her career in higher education she worked as an administrator in hospitals and health care organizations. She grew up in New York but has lived in Monmouth County for many years.
---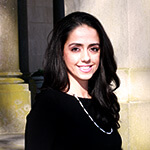 Emma Cabán,Assistant Director of Undergraduate Admission
Phone: 732-263-5882
 E-mail:  ecaban@monmouth.edu 
 College: Monmouth University (BA)
Works with: Undergraduate International students, transfer, and military students
Emma was raised in Long Branch, NJ. She graduated from Monmouth in 2005 with a bachelor's degree in communication studies. At Monmouth, Emma joined Zeta Tau Alpha. She is an active member of her community and enjoys paint balling, fishing, and biking with her son.
---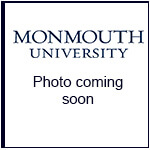 Barbara Nitzberg, Assistant Director of International Student and Faculty Services
Phone: 732-571-3478
E-mail: bskulitz@monmouth.edu
Works with: All international students, providing general assistance and guidance, as well as support to international student clubs and organizations on campus and international campus events
---