At Monmouth University, there are five unique organizations, known as Centers of Distinction, that work to promote awareness of specific issues and meet the needs of local and global communities. Our Centers, run by top experts and professors, provide important services in areas such as the environment, global affairs, and public policy. Whether their goal is to educate others, solve a problem, or bring important events to campus, the work being done by these Centers is what truly makes them distinct.
Students at Monmouth also have great opportunities to learn from and assist these Centers. Because they are located right on campus, these organizations can offer students valuable hands-on experience outside the classroom and the chance to work directly with influential leaders. It is all part of the personalized education that separates MU from other institutions and prepares students for the next chapter in their professional lives.

The Center for the Arts hosts of variety of concerts, shows, lectures, and exhibits for the MU community and public audiences. From musicians to ghost hunters, films to operas, these events provide education and enjoyment for those in attendance.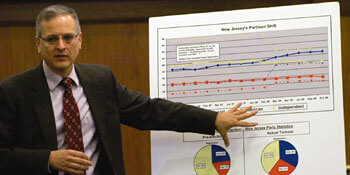 The Monmouth University Polling Institute is a leading center for public opinion research. Led by director Patrick Murray, the Institute provides polls and contract research services to policymakers in government and private organizations.

The Kislak Real Estate Institute, part of the Leon Hess Business School, is a leading research center on real estate and economic development. The Institute also offers programs of study that provide students and professionals with the skills needed for a productive career in commercial real estate.
The Institute for Health and Wellness (IHW) emerged as a priority from the development of the Monmouth University Strategic Plan, which calls for ongoing expansion in the health sciences at the University. It will be a forum for education, research and collaboration on issues of human health and wellness delivered through scholarship, supported programs, community engagement, and local partnerships.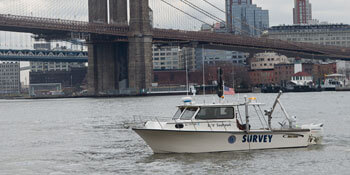 The Urban Coast Institute, part of the School of Science, is a forum for research, education, and collaboration supporting the stewardship of coastal ecosystems. Expanding on the University's marine and environmental biology and policy program, the UCI allows students to study important environmental issues, both on campus and at the beach only a mile away.