'Global Fisheries Governance and Social Justice' Online Panel April 8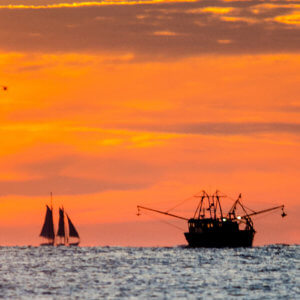 The Monmouth University Institute for Global Understanding (IGU) and UCI will host the free expert panel discussion "Global Fisheries Governance and Social Justice" on April 8 from noon to 1:15 p.m.
The panel will address the intersection of fisheries governance and social justice in different contexts around the world. Panelists will discuss the use of area-based management tools to support sustainable small-scale fisheries in Latin America, the response to illegal fishing in regional Indian Ocean governance, and how to promote social equity in ocean governance to help coastal indigenous communities adapt to environmental impacts to the oceans. The event is the latest edition of the IGU-UCI Global Ocean Governance Lecture Series, which assembles international experts to discuss scientific and policy issues that hold important implications for coastal and marine ecosystems.
Speakers will include University of Washington School of Marine & Environmental Affairs Research Assistant Professor Yoshitaka Ota, Environmental Law Institute Ocean Program Director Xiao Recio-Blanco, and University of Western Australia Professor of Environmental Law Erika Techera. The discussion will be moderated by Rechnitz Family/UCI Endowed Chair in Marine Environmental Law and Policy Randall Abate, who also serves as director of the IGU. Biographies of each speaker can be found here.
The event will be held online via Zoom. Attendees will receive an email with the link upon registration. For more information, email Prof. Abate at rabate@monmouth.edu.
Adolf to Lead Governor's Harmful Algal Bloom Expert Team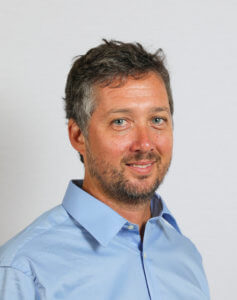 Monmouth University Endowed Associate Professor of Marine Science Jason Adolf has been selected to lead a Harmful Algal Bloom (HAB) Expert Team formed to provide guidance to the New Jersey Department of Environmental Protection (NJDEP) on HAB prevention, mitigation and management for the state's lakes and other waterbodies.
Through an initiative launched by Gov. Phil Murphy, the NJDEP Division of Water Monitoring and Standards and the New Jersey Sea Grant Consortium recruited Adolf and nine other cyanobacterial HAB and lake management experts to help build the state's capacity for HAB response. The team will complete a comprehensive literature review on the prevention and treatment of HABs, examine HAB and water quality data, and develop guidance documents for New Jersey lake managers that include best management practices for the prevention and management of HABs.
The team will also provide technical advice and reviews on proposed mitigation technologies for lakes and review the progress of NJDEP-funded HAB mitigation grant projects. Additionally, the team will develop a HAB lake management training program for NJDEP staff and interested stakeholders and conduct training workshops at various locations in the state. More information on HABs in New Jersey and the governor's initiative can be found at nj.gov/dep/hab/.
The HAB issue gained increased statewide attention in 2019, when lengthy closures at the summer tourism destinations of Lake Hopatcong and Greenwood Lake strained local economies. In an op-ed published by New Jersey news outlets at the time, Adolf warned that the situation could have been far worse, as toxin levels remained relatively low in the lakes even though HAB biomass was elevated. However, he wrote that "it is only a matter of time before our luck runs out."
"The impacts of humans, including excess nutrient loading to lakes, elevated CO2 levels and rising water temperatures due to climate change, will not only ensure the reoccurrence of these blooms but stack the odds in favor of them becoming toxic and a far more menacing public health threat than what we currently see in New Jersey," Adolf wrote. "Research into these linkages must play an important role in directing actions for solutions."
Adolf coordinates the Coastal Lakes Observing Network (CLONet), an innovative citizen science effort that is building a greater understanding of the prevalence and causes of HABs in Deal Lake, Fletcher Lake, Lake Como, Lake Takanassee, Silver Lake, Spring Lake, Sylvan Lake, Sunset Lake, Wesley Lake and Wreck Pond. Adolf runs the Phytoplankton and Harmful Algal Bloom research lab (PHABLab) at Monmouth University, where he is also working with undergraduates to study HABs in Monmouth County surfing beaches and waterways including Sandy Hook and Raritan bays and the Shrewsbury and Navesink river watersheds.
He joined Monmouth in 2017 after nine years at the University of Hawaii at Hilo, where he served as the chair and associate professor of marine science. Adolf, whose research background is in the field of phytoplankton ecology and evolution, has made significant contributions to the literature in the area of HABs. Before going to Hilo, he spent five years at the University of Maryland Institute of Marine and Environmental Technology in Baltimore, conducting HAB research that included Chesapeake Bay; the Swan River Estuary in Perth, Western Australia; and the Plymouth Culture Collection of the Marine Biological Association of the U.K.
Student Researcher Examines Climate Change Communication in India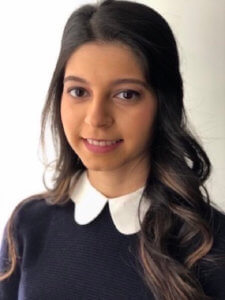 Graduate student Lisha Samuel recently completed a paper detailing her fall research on climate change communication in the city of Kolkata, India. Rechnitz Family/Urban Coast Institute Endowed Chair in Marine and Environmental Law Randall Abate served as a faculty mentor and the project was supported with funding from the UCI.
We caught up with Lisha recently to ask a few questions about her takeaways from the project. Read what she had to say and download a copy of her paper below. You can also watch this video of her talk on the topic from Monmouth University's fall Climate Teach-In.
Paper Title: Climate Change Communication in Kolkata: Applying Communication Theories to Address the Threat of Climate Change Displacement
Student Researcher: Lisha Samuel
Year and Major: Graduated December 2020 with a master's degree in communication
Q: What interested you in exploring the topic of climate change communication and why did you choose Kolkata, India, as a case study?
Climate change communication is a fairly a new topic. I have always been interested in climate change and my background in communications was a great fit as I wanted to conduct research on the Indian media and use communication theories for my proposal. My reason for choosing Kolkata was because I grew up in India and understand India's mindset towards climate change. I wanted to learn more about India's approach to climate change and how the coastal communities were being affected. Kolkata is the second largest city in India after Mumbai (where I grew up). It was a valuable focus for the paper because it is a city that is surrounded by rivers and is the fourth most vulnerable city in India to sea-level rise.
Q: Your paper notes that you found many "missing links" in climate change communication in India. What were some of the most significant and what risks might those gaps pose for the populace of vulnerable areas?
There are two major gaps in climate change communication in India. The first is a language barrier because most news coverage is conducted by English-language newspapers. In India, different states speak different languages; therefore, vulnerable populations that do not speak English do not receive appropriate information and warnings about climate change threats. The second gap is the Indian mindset on climate change. Indians believe that climate change is a Western concept and that they are being burdened with a responsibility that should be shouldered by Western developed nations. Due in part to the Indian's government failure to recognize the importance of climate change policies, only 7% of the Indian population knows what climate change is. The coastal vulnerable areas are facing severe challenges due sea-level rise; however, they lack the resources or knowledge to adapt to these impacts, including the threat of forced migration.
Q: What do you believe can be done to improve climate change communication in Kolkata?
The media can be a very effective mechanism to increase climate change communication in India. Incorporating an agenda to report climate change and tell the public compelling stories about climate change impacts would help increase awareness of climate change. Using All India Radio (radio available throughout India), creating more animated short documentaries, increasing the number of trained journalists, and engaging popular Bollywood actors and cricketers would facilitate this necessary transition in communicating the imminent threat of climate change in Kolkata.
Knowing the Flow: Current Meter Technology Testing
Watch UCI Associate Director Tom Herrington and Monmouth University student Breana DiRenzi test new Nortek wireless current meter technology in the waters off Sandy Hook, New Jersey.
Abate Calls for Environmental, Animal Law Advocates to Partner in Fight Against Climate Change in Columbia Law Journal Article
In an article published by the Columbia Journal of Environmental Law in February, Professor Randall Abate argues that the animal and environmental law movements should join forces on legal action that would compel the fossil fuel and animal agriculture industries to cease practices that are accelerating climate change.
According to Abate, the Rechnitz Family/UCI endowed chair in marine and environmental law and policy, the two industries are major greenhouse gas emitters that have been shielded from accountability through regulatory loopholes and are heavily subsidized by American taxpayers. He contrasted this to the auto industry, which has gradually improved its environmental track record in response to decades of bipartisan federal legislation such as the Clean Air Act of 1970.
"A number of recent lawsuits seek to break through the federal government's protective circle, which enables these destructive private sector entities," Abate said. "Collaboration is essential to realize the threat of massive common law liability and incentivize cooperative federal regulation. This two-headed dragon of fossil fuel and industrial animal agriculture can be slayed only if the animal and environmental law movements work together."
Although both have common interests, including their concern for climate change, Abate contends there has been little coordination between these two movements on legal matters to date. He also observed that while animal law advocates have largely embraced environmental causes, environmental advocates have not always shown the same support for animal law movement issues like encouraging Americans to transition to plant-based diets.
"Given that fossil fuel combustion and industrial animal agriculture are two of the largest contributors to climate change, addressing them as connected threats rather than independent problems to be addressed by different advocacy efforts is the proper way forward," Abate said. "Operating in silos is counterproductive in this era of urgently necessary transformation of our economy and society."
Click here to read the full article, "Anthropocene Accountability Litigation: Confronting Common Enemies to Promote a Just Transition."
Abate has delivered several talks on the article, including an Oct. 2 McGill University Faculty of Law (Montreal) lecture; a Nov. 11 Osgoode Hall Law School (Toronto) lecture; a Jan. 18 kickoff lecture at the Meat the Law Series, hosted by the University of Amsterdam; a Feb. 3 Daksha Fellowship Lecture hosted by Sai University (Chennai, India); a Feb. 10 lecture at Elisabeth Haub School of Law at Pace University; and a presentation at the March 9 Climate Change Symposium hosted by the Columbia Journal of Environmental Law.
Apply Now for UCI Heidi Lynn Sculthorpe Scholars Summer Research Grants
The UCI invites Monmouth University undergraduate and graduate students of all disciplines to apply for 2021 Heidi Lynn Sculthorpe Scholars Summer Research Grants. Funding is available for projects proposed by students that will be completed under the guidance of a faculty mentor, or projects proposed by a faculty member that will be completed with the support of student researchers.
For the first time this year, two exceptional student proposals will be selected to join Monmouth University's interdisciplinary summer research Living and Learning Community. The program allows students to live on campus over the summer with other summer scholars while working collaboratively with a faculty member on a project. Students must be undergraduates with at least two semesters remaining after the summer to be eligible.
The UCI seeks to fund research projects that advance the understanding of:
Enhancing consideration for social justice, diversity, equity and inclusion as coastal communities adjust to a changing climate
Risk and resiliency of coastal communities and environments
Coastal migration in the age of climate change
The blue economy
Coastal ecosystem adaptation planning
Financing resilience
Coastal community capacity building to address climate change
Proposals are due by Friday, March 22, at 11:59 p.m. To apply for Heidi Lynn Sculthorpe Scholars Summer Research Grants, visit this page (Monmouth student/staff login credentials required). Questions may be directed to UCI Associate Director Thomas Herrington at therring@monmouth.edu.
Requirements and Additional Information
Faculty are encouraged to work with students to submit proposals. Students submitting proposals must identify a faculty sponsor and mentor to oversee their research.
Funding is available for students at University research student rates for up to 10 weeks of work (@$3,120/student). A stipend of $800 is available for faculty mentors.
It is anticipated that funding is available for 3-5 student research proposals in 2021, including funding for two undergraduate students to participate in Monmouth University's Summer Scholars Program.
Students must present their work at a Summer Research Symposium in August and provide a final report or product summarizing their research at the end of the 10th
See application for more details and guidance.
Proposals will be evaluated by a panel of three Monmouth employees for research relevance, methodology and research plan, and the furtherance of the mission and goals of the UCI.
Herrington to Guide Journal of Marine Environmental Engineering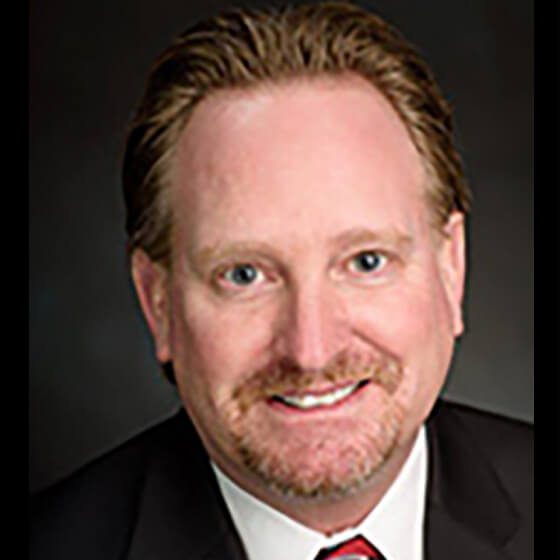 UCI Associate Director Thomas Herrington has been named the editor-in-chief of the Journal of Marine Environmental Engineering. Herrington has served for four years as a member of the publication's editorial board, which currently includes representatives of American universities and military agencies as well as research institutions in Canada, China, Denmark, Greece, India and the Netherlands. His term as editor will extend through 2024.
The journal's scope includes scientific and engineering disciplines addressing complex environmental problems in ocean and estuary waters and inland seas. Topics covered in past issues have included coastal and ocean processes, marine waste disposal, habitat enhancement and creation, fisheries management, dredging, beach erosion and management, and computer modeling, among many others. Herrington said he looks forward to expanding the publication's range in upcoming issues.
"The journal is unique in both its interdisciplinary nature and its focus on applied science and engineering," he said. "It will continue to publish articles that articulate practical solutions to real-world environmental problems, but broaden the content to include emerging areas of marine environmental engineering required for future sustainability and resilience to climate change impacts, including natural carbon sequestration and the use of natural and nature-based features, living shorelines, and ecosystem adaptations for coastal restorations, adaption, and resilience."
The journal was launched in 1993 and is published by the Old City Publishing, based in Philadelphia.
Monmouth IGU to Host Symposium on Human Rights and the Environment March 25-27
The Monmouth University Institute for Global Understanding (IGU) 2021 Biennial Symposium will assemble experts from a wide range of disciplines in the government, nonprofit, academic, community, and private sectors to examine topics at the intersection of human rights and the environment and propose solutions for the future. The March 25-27 event will be held online and is free and open to the public. Keynote speakers and panelists will address regulatory responses, litigation, academic and scientific discourse, and the activist movements that have shaped the intersection between human rights and the environment. Visit the symposium website to register and view the event schedule and speaker details.
Watch: Herrington Discusses Ocean City Flooding with Associated Press
The Associated Press interviewed UCI Associate Director Tom Herrington about Ocean City, New Jersey's growing struggle with coastal flooding. Herrington, an Ocean City native, says in the story's accompanying video segment (above) that climate change poses a threat to the barrier island community's future. "The question is, how long can you stay? I think we have one more generation left that can sustain what we have, but at some point it will be too costly."
World Cinema Series Highlights Life and Work of Jacques-Yves Cousteau in Discussion of 'The Odyssey'
The Monmouth University Institute for Global Understanding (IGU) blog recaps a recent World Cinema Series discussion of "The Odyssey," with commentary by UCI Director Tony MacDonald and Endowed Associate Professor of Marine Science Jason Adolf. The film centers on the life of French conservationist and filmmaker Jacques-Yves Cousteau.
RECENT WEBINARS
Global Perspectives on Adapting Marine Shipping Governance and Maritime Sovereignty to Respond to Climate Change
The Monmouth University Institute for Global Understanding (IGU) and Urban Coast Institute (UCI) hosted "Global Perspectives on Adapting Marine Shipping Governance and Maritime Sovereignty to Respond to Climate Change" on Feb. 19. The discussion was moderated by Professor Randall Abate, director of the IGU, and included the following presentations and speakers:
"Climate Change and Global Marine Shipping Governance," by Beatriz Martinez Romera, University of Copenhagen (Denmark)
"Applying the Atmospheric Waqf Principle in Muslim Countries to Promote Nature's Trust in the Marine Environment," by Samira Idllalène, Cadi Ayyad University (Morocco)
"Maritime Sovereignty of Submerged Pacific Islands," by Joanna Siekiera, University of Bergen (Norway)
Climate & the Coast: Challenges for the New Administration
The Monmouth University Office of Alumni Engagement and Annual Giving hosted a panel discussion Feb. 23 with experts from the UCI covering mounting issues facing the nation and Florida's coast, including beach erosion, sea level rise, flooding and harmful algal blooms. The session included presentations and a Q&A with UCI Director Tony MacDonald, Associate Director Tom Herrington and Endowed Associate Professor of Marine Science Jason Adolf.
Impact of Climate Change-Driven Sea Level Rise on Coastal Communities
As part of Brookdale Community College's Global Citizenship Project's lecture series, UCI Associate Director Tom Herrington gave a virtual talk on Feb. 9 about the impact of rising sea levels on coastal communities. The lecture was sponsored by the American Library Association and moderated by Brookdale Assistant Professor Judith Ungar.