Living and Learning Community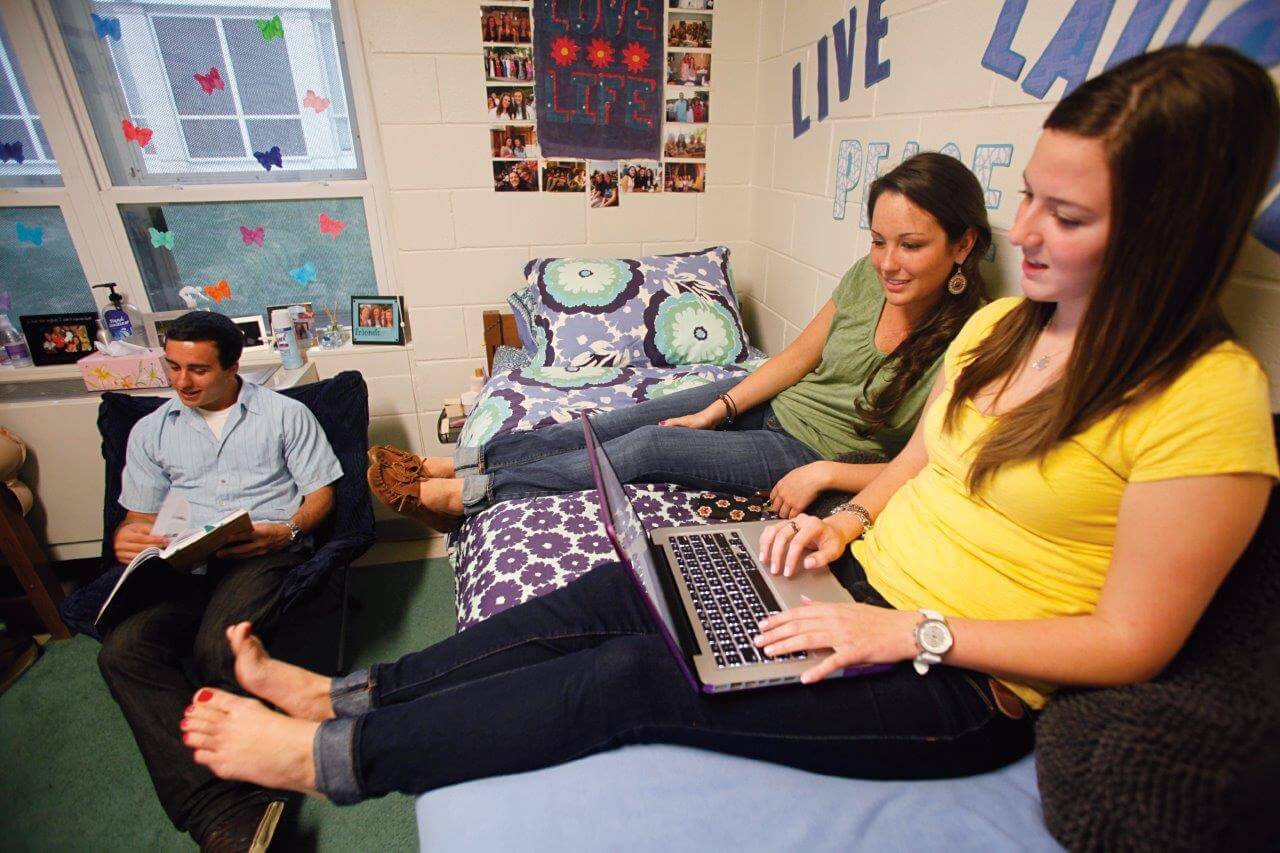 Living and Learning Communities (LLC) are residential programs in which students with a common interest live together and participate in shared academic courses and activities. LLCs are transformative educational experiences in which academic and student life are interdependent leading to success in college and beyond. LLCs help facilitate transition from high school to college, positively encourage higher levels of engagement in university life and increase student success in grades and satisfaction. Additionally, students who take part in LLCs often have a greater openness to diversity.
Monmouth University currently has one Living and Learning Community – Summer Scholars.
Summer Scholars supports students' intellectual growth by giving them the opportunity to engage in scholarship during the summer. The Program allows students to live on campus from May 29 through July 31 in a living-learning community with other Summer Scholars while working collaboratively with a faculty member on a scholarly project.
In its inaugural year (2017), eight students stayed on campus free of charge and received a $3,000 stipend to engage in scholarship on campus with faculty mentors.
Eligibility
Any undergraduate student with at least 2 semesters remaining after the conclusion of the summer program
Benefits
Free on-campus housing during the program (May 29 through July 31)
Students receive a $3000 stipend
Faculty mentors receive a $1500 stipend
Project Budget of $500 for any necessary supplies and project support
Opportunity for interdisciplinary exposure and potential collaboration through group meetings of all Summer Scholars
Application (not currently available)
Students complete and submit the application after consultation with Faculty Mentor, including a proposed budget for the $500 dollar project support funding.
Students will be expected to live on campus during the program, not hold a full-time job during the program, and to present their work during the 2019 Scholarship Week.
Applications will be evaluated based on potential for publication/presentation/broader dissemination.
Applications will be due March 7th
Notifications of acceptances will be made by April 2