Now entering its fifth year, the Coastal Lakes Observing Network (CLONet) has shifted its attention from solely collecting data on the health of Monmouth County waterbodies to tapping that information for restoring them.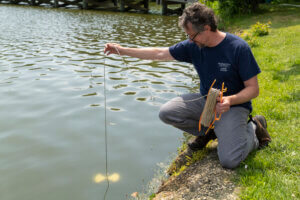 Through CLONet, Monmouth University School of Science and Urban Coast Institute (UCI) staff and students partner with municipalities and community groups to sample coastal lakes for temperature, salinity, clarity, dissolved oxygen, and phycocyanin levels – an important indicator of harmful algal blooms – and file their readings to an online database for analysis. To date, CLONet members have collected over 1,300 samples from Deal Lake, Fletcher Lake, Lake Como, Lake Takanassee, Shadow Lake, Silver Lake, Spring Lake, Sunset Lake, Sylvan Lake, Wesley Lake and Wreck Pond. A team was also recently formed to sample Jackson Woods Pond in Long Branch.
The citizen scientists and researchers gathered at Monmouth University's Great Hall Auditorium on Nov. 8 to share their experiences and learn what the data they collected in 2022 reveals about the lakes. The Fall 2022 Coastal Lakes Summit also focused on local remediation projects that could serve as models for other CLONet lakes.
The first four years of CLONet work has been supported by grants from the Jules L. Plangere, Jr. Family Foundation, but UCI Associate Director Tom Herrington said new funding streams could make it possible for communities to take the next steps toward addressing the lakes' environmental issues. He said the data gathered through CLONet has positioned them to make a compelling case to funders on the need to improve the waters and strategies that would make a difference. He pledged that Monmouth will remain a partner in helping them navigate the process.
"Through two very important bills that were passed by Congress in the past year and a half, the Infrastructure Act and the Inflation Reduction Act, the federal government has set significant funding aside for ecosystem restoration and resilience," Herrington said. "These funds will be available for the next five years, so we're talking tens of millions of dollars that the federal government has in place right now to help communities like yours to restore the ecological functioning of the lakes. It's an opportunity that we've set ourselves up to take advantage of."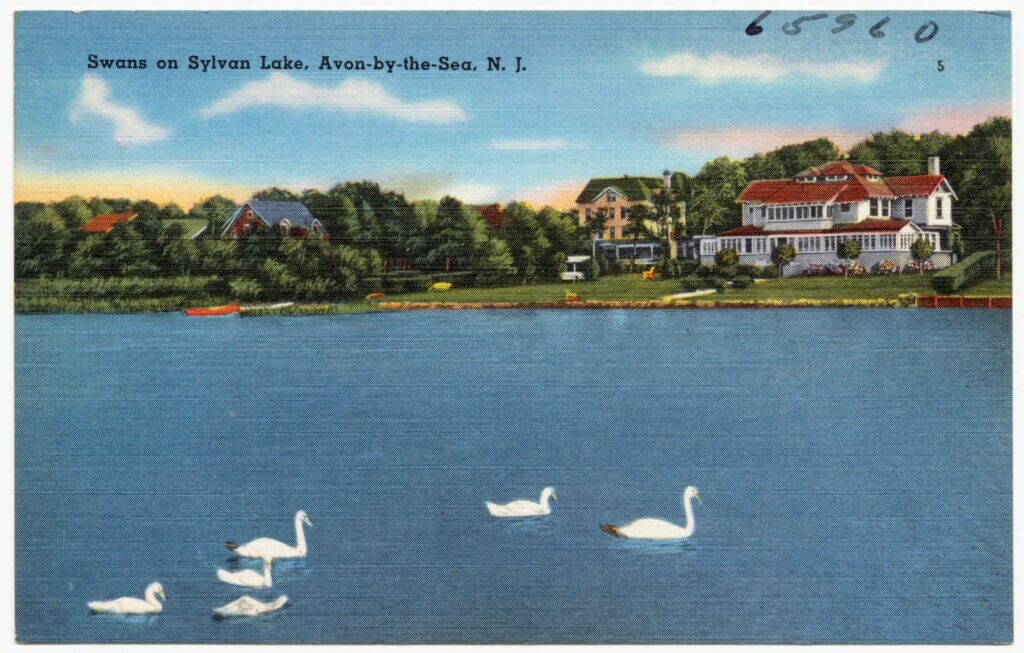 Offering a glimpse of what the future could look like for the lakes was Martin McHugh, regional manager for SubCo Eco-Contracting. McHugh delivered a presentation on his firm's work with Avon-by-the-Sea to employ nature-based solutions for restoring Sylvan Lake, which forms a border between the borough and Bradley Beach. The project initially focused on restoring the waterline along one small portion of the lake to a more natural state, with native shrubs planted at its base to provide habitat, filter stormwater runoff and provide a barrier to geese.
"It was amazing how fast the plants took and the dramatic change in the shoreline there," McHugh said. "While we were planting, the turtles, fish and birds were all trying to get in there. If you build it, they will come."
Residents who were initially wary of having their lake views obstructed were won over upon seeing its success, McHugh said. The community chose to expand the project to other portions of the lake, with additional treatments including the installation of rock beds and shallow marsh areas where the pipes carry in stormwater to help slow it down and naturally treat it.
Videos of the presentations and related meeting materials can be found at the end of this article.
Updates: 2022 Data Revelations and Trends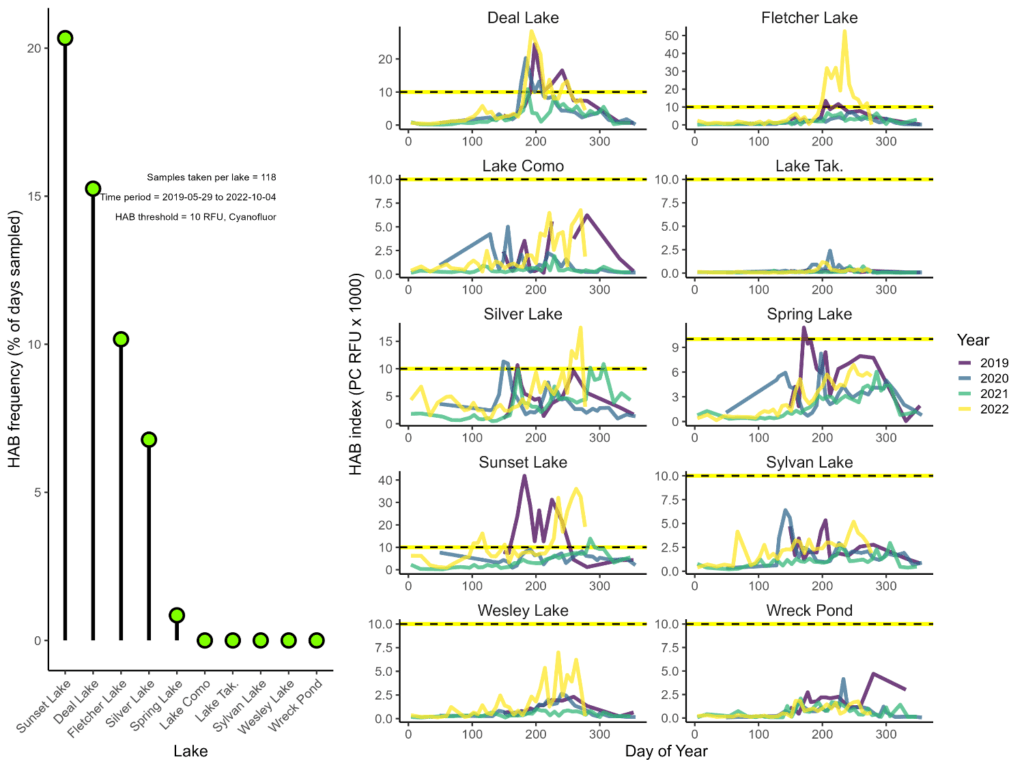 Endowed Associate Professor of Marine Science Jason Adolf and Community Science Coordinator Erin Conlon also provided a rundown of what this year's sampling data shows and new developments in the initiative. Among the highlights:
As shown in the chart above, the lakes where harmful algal blooms (HAB) are most frequently detected are Sunset Lake (20 percent of instances measured), Deal Lake (15 percent), Fletcher (10 percent) and Silver Lake (7 percent). Adolf noted that Fletcher had never had a HAB detected, but during this summer's drought, there was one that was "off the charts – the highest we've seen in the four years since we've been working." Wreck Pond, Sylvan Lake and Wesley Lake have not recorded a HAB event so far.
Adolf observed that "The HABiest areas just happened to be in Asbury Park," musing "and no, I don't think rock n' roll causes HABs." More likely, it's a case of the lakes being centered in densely developed areas with few wetland buffers to absorb and treat runoff.
Adolf reported that a rigorous comparison between the data collected by citizen scientists and that collected by the trained scientists from Monmouth and the New Jersey Department of Environmental Protection has proven its reliability. For example, he showed a chart illustrating a strong relationship between low Secchi depth (water clarity) readings taken by the volunteers and high phytoplankton/HAB biomass measurements recorded by the scientists, showing the former is an indicator of the latter.
Conlon announced that spreadsheets containing all of the CLONet data is now available for download on the CLONet Data Explorer. The web app offers easy options for users to compare the conditions of one lake to another, view averages of all lakes, and track trends over time.
The app's CLONet Area Rainfall chart shows after a steep dip this summer, precipitation levels have rebounded to the annual average. Adolf noted that the wet spring and torrential rains carried by the remnants of Hurricane Ida offset the drought.
CLONet welcomes community members who would like to assist in monitoring their lakes to join the project. Monmouth staff and students can provide trainings and equipment to all interested. For more information, email Erin Conlon at econlon@monmouth.edu.
Summit Videos & Materials
Part I: CLONet Overview and Data Update
Part II: Strategies for Coastal Lake Restoration
Related Meeting Materials