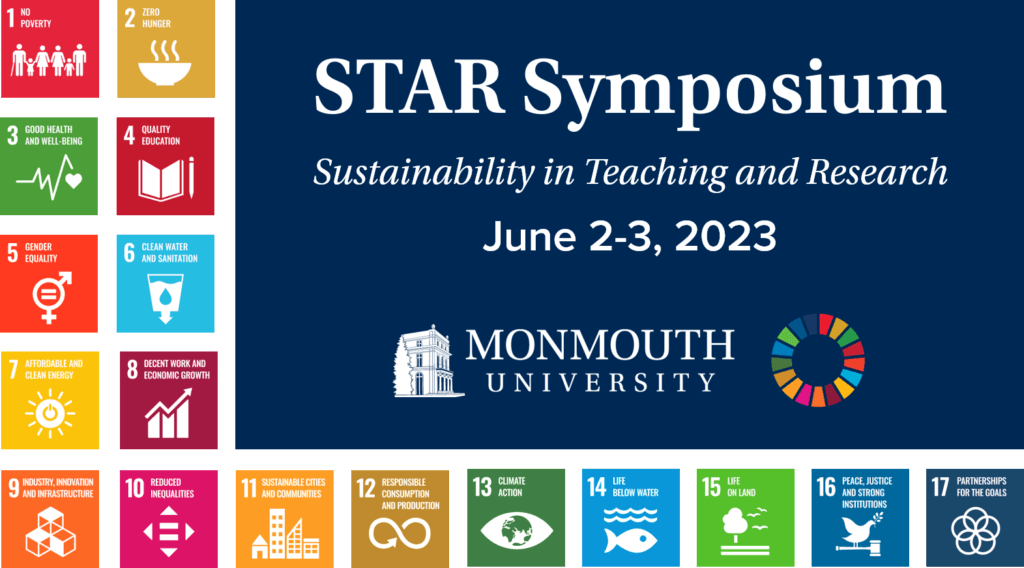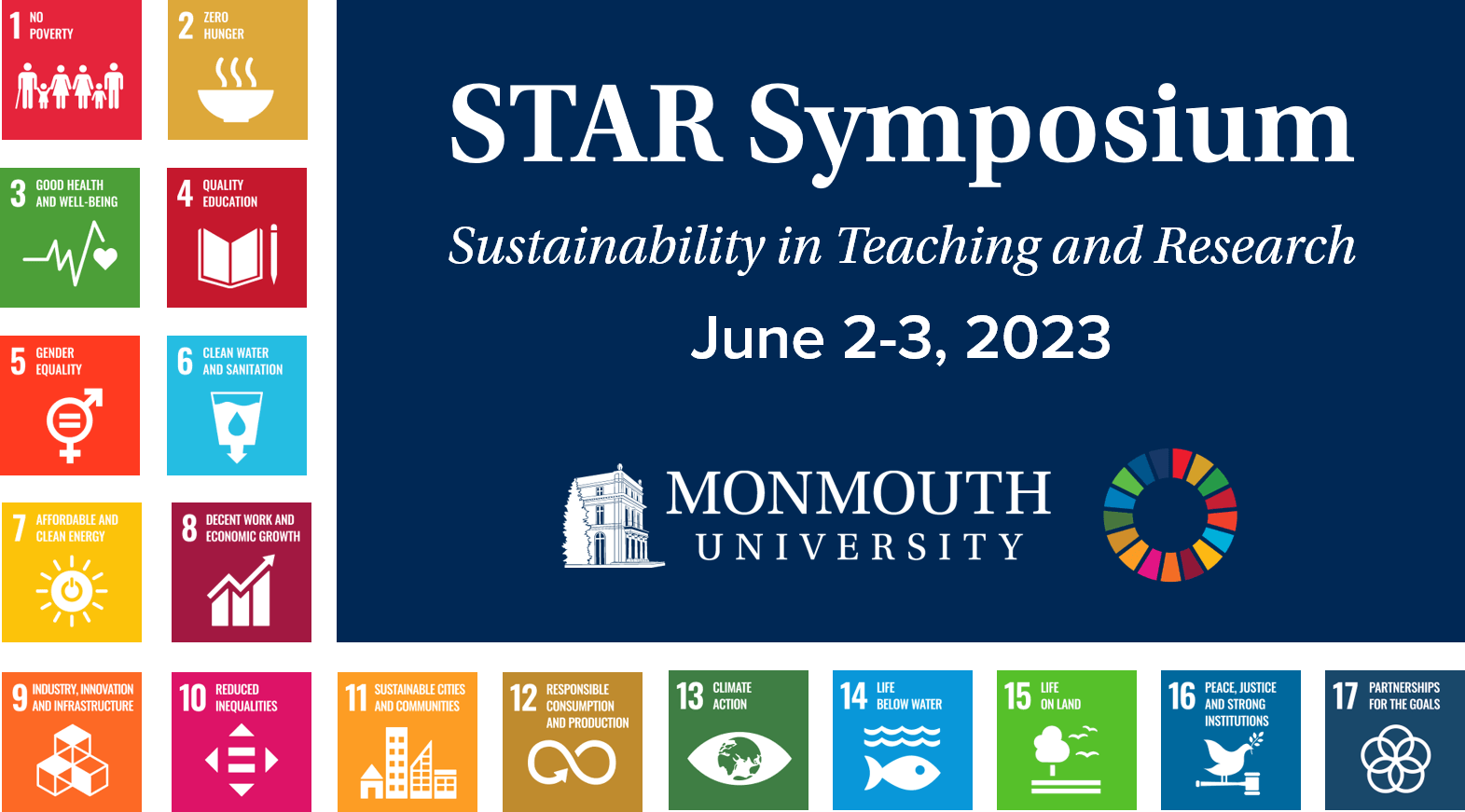 Abstracts are now being accepted for the June 2-3 Sustainability in Teaching and Research (STAR) Symposium exploring the core themes of the Sustainable Development Goals (SDGs) adopted by the member countries of the United Nations in 2015. The SDGs call for a global partnership to work toward securing a more just and sustainable future for all peoples and the planet.
Through this multidisciplinary symposium, as a higher education institution, Monmouth seeks to create a collaborative knowledge platform through exploring pedagogical and scholarly innovations and projects addressing and seeking solutions toward ending poverty and inequality, protecting the environment, and ensuring education, health, justice, peace, and prosperity for all. The event will be held in-person at Monmouth University, with virtual options available.
Abstracts are due Jan. 15 and should be limited to 250 words. Please feel free to share the call for abstracts with colleagues in your respective network and professional groups and associations. Details and further information about the event, call for abstracts, and submission process may be found on the symposium website. Further inquiries may be directed to starsymposium@monmouth.edu.