Rechnitz Family/Urban Coast Institute (UCI) Endowed Chair in Marine and Environmental Law and Policy Randall Abate will take Monmouth University worldwide in the coming weeks through a series of invited speaking engagements hosted by European universities.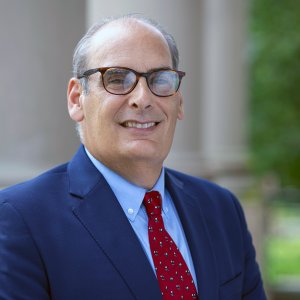 Abate will deliver a May 31 presentation at the University of Eastern Piedmont (Italy) during a "Climate Change and the Protection of Future Generations and Biodiversity" panel event (see event poster). Also at the university on June 6, Abate will deliver a lecture on "Standing in Global Climate Litigation in the U.S. and Canada."
Next Abate will deliver the June 13 lecture "Standing in Global Climate Litigation: Learning from Best Practices" at the University of Copenhagen Faculty of Law (Denmark). He will follow with a podcast interview on "The Climate Show," co-hosted by Associate Professor on Environmental and Climate Change Law Beatriz Martinez Romera, who served as a panelist on last year's Monmouth University Institute for Global Understanding-UCI webinar "Global Perspectives on Adapting Marine Shipping Governance and Maritime Sovereignty to Respond to Climate Change." Abate will serve as a visiting scholar at the university from June 13-15.
On June 16, Abate will deliver a keynote lecture at a University of Helsinki Law School (Finland) event centered on his book "Climate Change and the Voiceless." Abate's talk will be followed by lectures from four legal scholars on topics related to the book: The event will be held in a hybrid format and members of the public may register to view it online.